« Heartless Obama Wants To Make Cuts To Home Heating Aid Program For The Poor ~ Obama wants the "poor people" to freeze to death!!!!! | Main | Saudis Told Obama To Back and Not to 'Humiliate' Mubarak »
February 10, 2011
Egypt's Foreign Minister Tells Obama Not to Impose His Will

Egypt's Foreign Minister Tells U.S. Not to Impose Its Will
Egyptian Foreign Minister Ahmed Aboul Gheit said Wednesday that it would be better for the United States to encourage Egypt in its changes rather than impose its will.
Right at the beginning, he says Biden's call to VP Suleiman was not helpful 'at all.'

For Americans to come and say 'change is now,' but already we are changing! or, 'you start now,' we started last week. So better understand the Egyptian sensitivities and better encourage the Egyptians to move forward and to do what is required," he told Margaret Warner in Cairo.

When asked if Mubarak would consider stepping down, Gheit said the president believes chaos would follow:
"He believes that if he steps down or relinquishes his authority or nominates somebody else then first that is unconstitutional but second, he thinks that it would entail chaos and it would entail violence and it would entail also opportunities for those who would wish to act in a manner to threaten the state, the stability of the country and society."
And of the beatings in and around Tahrir Square, Gheit said: "I do not think the government was responsible for that, because, as I was telling you, my office overlooks the Nile. I saw them coming, in hundreds and then in thousands and I felt they should be stopped. But we didn't have enough forces to stop them from coming into the square. And the president yesterday established a commission to investigate particularly that incident."
As for the next steps in Egypt, according to Gheit: "We have to move step by step according to a road map where we would reach some time in June, have stabilized, have changed, have transformed, changed the Constitution, changed the parliament or restructured parliament and then we proceed for presidential elections and we allow the new president, who would be appointed sometime in October we allow him to disband parliament, to change parliament, to do whatever with the country."

.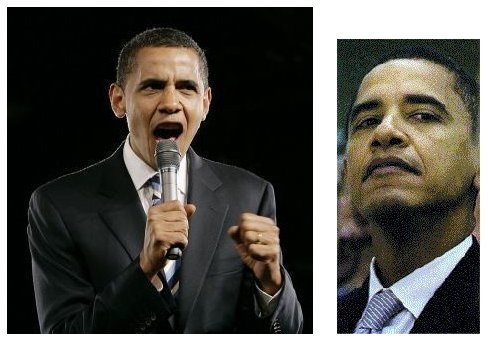 U.S. ( Obama) says Egypt failing to meet protest concerns
WASHINGTON (Reuters)

Egypt must do more to meet protesters' demands for political change, the United States ( OBAMA ) said on Wednesday in a sharp escalation of rhetoric with one of its most important allies in the Middle East.
Washington is waiting for "real, concrete" moves to speed the transition, White House spokesman Robert Gibbs said after Egyptian Foreign Minister Ahmed Aboul Gheit suggested the United States was eager to impose its will on Cairo.
"What you see happening on the streets of Cairo is not all that surprising when you see the lack of steps that their government has taken to meet their concerns," Gibbs said.

Israeli Defense Minister Ehud Barak held meetings at the White House as the United States and another key ally weighed the impact of Egypt's crisis on stability in the Middle East.
U.S. Vice President Joe Biden on Tuesday set out steps Egypt must take in the face of unrelenting protests against President Hosni Mubarak, bluntly telling his government to stop harassing protesters and immediately repeal an emergency law allowing detention without charge.

The demands appeared aimed at raising pressure on Mubarak's handpicked vice president, Omar Suleiman, the former intelligence chief who is negotiating with opposition figures demanding Mubarak's immediate ouster.

.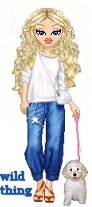 Wild Thing's comment........
The world is finding out whose side obama is on and what we have seen with what is happening in Egypt it is the Muslimi Brotherhood. I have not seen one article of him telling them what to do. He has only stated that there are only some fractions of it that are radical. Sheesh! How much more obvious does he have to be.

And Biden and Gibbs of course are total jerks.
Posted by Wild Thing at February 10, 2011 05:48 AM
---
Comments
obama is an anti-colonialist, he sees the power in Egypt as a result of Western manipulation, so he sees the protestors as some sort of folk hero. Worse, he doesn't have a problem with the muslim Brotherhood. He is either naeive or plain out of touch with what is really going on. If this falls the way the MB wants the treaty with Israel will be null and void. I can't see obama making any effort to stave off the MBs from taking over the government in Egypt.
After this there should be no doubt what side of the isle obama is on, the Anti-Amnerican side.
Posted by: Mark at February 10, 2011 08:06 AM
---
If O'Quamba were to commit suicide, I would be a happy guy.
Posted by: Eddie (Enemy of the State) at February 10, 2011 10:40 AM
---
When the likes of Joe Biden enter the arena, in situations like this, on realizes how weak this Administration is in the area of Foreign Affairs.
We have a President, who has spent most of his time in office playing down or putting down the strengths of the United States, in the eyes of the rest of the World.
Now when a situation like this arises, he wants to come out as some sort of all knowing adviser and powerful influence.
Egypt's Foreign Minister and I am sure most of the Middle East see this for what it is. A man so far in over his head he has no clue on how to properly handle the situation.
A lot of things have come to mind here. The comparison of Obama's reaction to the Uprisings in Iran to those going on in Egypt. One group fighting fo a legitimate Deomocracy,and being put down or ignored, the other for Islamic/Sharia style of Government, and in effect being supported.
Putting those side by side there should be no doubt as to where our Dear Leader's heart is.
Another point is that we have Hillary Clinton, popping off like she knows what she is talking about. Think about the Muslim attitude toward women and you get a real idea of how effective her words are in that part of the world.
Posted by: Sean at February 10, 2011 11:05 AM
---
This is way over the head of a man who was a mere community organizer pushing a Marxist agenda. His ultimate decision on the Egyptian situation will be to do the muslim brotherhood's bidding.
Posted by: TomR, armed in Texas at February 10, 2011 11:23 AM
---
Mark, you said it, this really shows what side obama is on for all the world to see.

Sean well said, good comparisons.

Tom, I agree, like he said one time it is above his pay grade.Everything is above his mental grade.
Posted by: Wild Thing at February 11, 2011 04:17 AM
---