« Rep. Allen West on Fox and Friends Regarding His Comments To The Horrible CAIR Person | Main | Space Shuttle Discovery's Final Launch »
February 24, 2011
Dictator Obama Decrees Defense of Marriage Act Unconstitutional
.

Obama gets out of way of gay marriage
Stops defense of federal law
The Obama administration announced Wednesday that it has pulled its legal support for the federal Defense of Marriage Act, stating that the law fails to meet constitutional scrutiny standards and therefore the administration is under no obligation to defend it.
Attorney General Eric H. Holder Jr. said in a statement released Wednesday that President Obama has decided that his administration "will cease defense of Section 3," which states that marriage is between one man and one woman.
"The President has concluded that given a number of factors, including a documented history of discrimination, classifications based on sexual orientation should be subject to a more heightened standard of scrutiny," Mr. Holder said. "The President has also concluded that Section 3 of DOMA, as applied to legally married same-sex couples, fails to meet that standard and is therefore unconstitutional. Given that conclusion, the President has instructed the Department not to defend the statute in such cases. I fully concur with the President's determination."

The move comes as a huge victory for supporters of same-sex marriage, LGBT (gay, lesbian, bisexual, transgender) Americans, who supported the president in his 2008 election campaign but have criticized the administration for its defense of DOMA in the face of recent lawsuits

Critics said the announcement makes it clear that the Obama administration has finished evolving and that it clearly favors legalization of same-sex marriage.
"The president has finally come out of the closet on gay marriage," said Andy Blom, executive director of the American Principles Project. "After months of obfuscation and wishy-washy answers, the president has made it clear that he has no regard for the voice of the people, who have shown in election after election that they support traditional marriage."

Joe Solmonese, president of the Human Rights Campaign, called it a "monumental decision" and urged Congress to "not waste another taxpayer dollar defending this patently unconstitutional law."

House Minority Leader Nancy Pelosi, California Democrat, said in a tweet that she was "thrilled" with the decision.

A spokesman for House Speaker John A. Boehner, Ohio Republican, asked why the president had chosen to "stir up a controversial issue" in the middle of a budget crisis.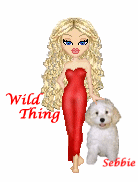 Wild Thing's comment........
Now the Great Obama is deciding what laws passed by Congress are, or are not, Constitutional. "Obama decided" "Obama determined" the story says. So now obama is the Supreme Court of One.
This is the kind of disregard for the law that Chavez, Castro and other bullying autocrats display.
Obama does not have the authority to determine CONSTIUTIONALITY. The boy king is still defying the Federal courts on his illegal offshore oil drilling ban, and the Fed court declaring Obamacare unconstitutional.
Posted by Wild Thing at February 24, 2011 05:55 AM
---
Comments
Allen should go back on the porch, he's just not big enough to run with the big dogs...the puke. When put in his place the look on his face is priceless.
Here's another violation of Federal Law and not respecting the Constitution. This is another flagrant violation of his oath.
Posted by: Mark at February 24, 2011 08:33 AM
---
Since when in this nation does a president decide whether a law is constitutional or not and if he should enforce that law?
Posted by: BobF at February 24, 2011 09:51 AM
---
Remember, we don't have a real president representing one third of govt. power. We have a ruler who hijacks all govt. power to himself.
Posted by: TomR at February 24, 2011 10:44 AM
---
This is no big surprise. He's already had the DOJ drop charges against the Black Panthers for voter intimidation even though the evidence was compelling. He just does what he wants. Maybe this act will wake up more people to Obama's desire to be king by use of the DOJ. He flaunts his authority and ignores the law and gets away with it. Impeach the brat now before he does even worse acts of power grabbing.
Posted by: petesuj at February 24, 2011 11:00 AM
---
Obama will say and do anything to avoid the real issues. He's destroying our nation and allowing murdering Muslims to take over. Very soon now we will either be under Sharia law or under the power of China. Many of our assets are now owned by the Chinese. And Obama is a friend of the Muslims. This country is in grave danger and no one will stop him. Only God can save us from this demon. But if we continue to live in total disobedience to God He will not deliver us. I pray for the sake of just one righteous person God will bless and deliver us from this terrible time in our history.
Posted by: BELLUS at February 24, 2011 09:40 PM
---
Thank you so much for your input. obama won't ever slow down his goal of destroying our country.
Posted by: Wild Thing at February 25, 2011 01:25 AM
---