« AFL-CIO Top THUG Boss Richard Trumka Says Raising Taxes Best Way to Create Jobs | Main | Rep. Allen West (R-Fla.) Not Ruling Out VP Bid: " I'm always willing to serve my country" »
February 26, 2011
Capt. D.J. Skelton, the Army's Most Seriously Wounded Commander, Returns to Combat
Army Capt. D.J. Skelton, commander of Company E, 229th Military Intelligence Battalion, stands in front of his company with his first sergeant, Sgt. 1st Class James O. Bishop. Skelton was seriously wounded in Iraq and chose to stay on active duty.
Sources:
DOD...
By Fred W. Baker III.....American Forces Press Service
Captain D. J. Skelton was wounded in Fallujah, Iraq in 2004. He is considered America's "most wounded soldier," and has been learning to live with his disabilities for seven long and painful years. Today he is readying to take charge of the same unit he fought with in Iraq, this time stationed in Afghanistan.
Skelton, who was then a lieutenant, and his platoon had just arrived in Fallujah at a time when the city was the hottest battlefield in Iraq.
Around 11 p.m., Skelton received a radio report from a patrol that had spotted something suspicious. After reports of explosions, Skelton told the team to wait where it was until he and another squad could get there in a Stryker armored vehicle.
As they moved closer to the location, Skelton and his team exited the Stryker. They heard gunshots, but kept on going with Skelton and radio operator Lt. Roy Rangel in the rear. Suddenly, the team was blitzed with bullets and rocket-propelled grenades.
An explosion knocked Rangel momentarily unconscious and shrapnel pierced his legs, but he resumed fighting.
Skelton, however, was badly wounded.
"I remember all my vision went out. I was completely blind. I felt no pain. It felt as if I was floating through the air on my back. My audio was still intact. ... I could hear the firefight and voices in the distance screaming, but could not make out the words. ... Then all of a sudden, I felt the most intense pain I have ever felt in my life," Skelton said.

Skelton was a Lieutenant on that November day in 2004. He says now of his injuries, it was like being a real-life Mr. Potato Head:
Skelton had dismounted the vehicle when the RPG struck. Instead of exploding, it shattered, sending shards of shrapnel into his face and body.
Before his body even hit the ground, Skelton was sprayed with rounds from an enemy AK-47 assault rifle. He doesn't know how many bullets hit him – he didn't count them, he jokes now.
His injuries were horrific. Shrapnel had gone through his right cheek and torn apart his jaw and the roof of his mouth.
He had also been shot in the chest and had a 'shrapnel tunnel' through his body.
"I wanted to die right then. I hear a voice yelling, 'Lieutenant ... Lieutenant ... oh my God ... I think the lieutenant is dead. ...' I remember being drug and put into a vehicle. ... I was screaming the whole time ... but with most of my face blown off and my mouth destroyed ... it came out as this ghostlike hollow sound ... not even human. The next thing I remember was waking up weeks later at Walter Reed Army Hospital in D.C."
A piece of shrapnel had entered Skelton's right cheek and exited his left eye socket, destroying his upper jaw and the roof of his mouth. He had taken an AK-47 round through his upper left arm and had a "shrapnel tunnel" through his left chest.
"My left arm was destroyed, but my hand was intact. I have no bone between my hand and elbow. My stomach and chest were split open where shrapnel and AK-47 rounds had shredded. My right leg had a fist-sized hole through the lower portion. All the bone was missing from my foot to my knee."
It has taken six years and more than 60 surgeries for him to recover but he still has a missing left eye, only has partial use of his left arm and limited use of his left ankle.
The roof of his mouth has gone and he cannot eat or drink without a custom prosthetic, but the Warrior said his men never quit on him, and he wasn't going to quit his fight to heal.
'I can't control what happens to my body or how my body heals. 'I can either dwell on what happened and be miserable and pissy and complain or I can look at what I do have left and figure out how to make the most of my new life… how to make what I have work while always looking for creative ways to make up the difference.'

Skelton credits his life to the medic of 1st platoon of Charlie Rock. Listen to this – the character of the magnificent men serving our country:
Skelton said he owed his life to the "amazing training and skills of my young medic, the audacity, competence, and cool under fire of the men of 1st platoon of Charlie Rock [company] who under extreme fire drug me off the battle field, administered medical aid and got me to a hospital."
"They did it in a manner that was not because it was their job but because we cared about each other. … We loved each other. … We were family, and we would die for one another," he said.
"I remember seeing the RTO and Lt. Skelton fly through the air," said Alejandro Rodriguez, the platoon's medic. An RPG had exploded a concrete pylon, blasting Skelton's face and body with shrapnel and rock.
"Next thing I remember, I was completely blind," Skelton recalled. "I had no feeling whatsoever. My radio guy said he'd been shot, and then I heard a voice say, 'Oh, my God, the lieutenant's been hit! I think he's dead!' All of a sudden, there was a rush of feeling, which was probably the most intense pain I will ever in my entire life feel."
Skelton was then sprayed with several enemy AK-47 rounds as he was dragged out of the kill zone, his body armor stopping at least one bullet to the chest. But it was the shrapnel that did the most damage. He begged his men to leave him behind.

The Army did not want to retain Skelton. He found a commander in Missile Defense who accepted him for duty at Camp Greeley, Alaska. It wasn't the infantry, but it bought him some time. He used that time to learn everything he could about the way the Army worked:
He started studying policy and regulations and the relationship between the Defense Department and the Army. He also studied congressional procedures and how they relate to the military.
Skelton started writing recommendations on how to keep soldiers on active duty and how to improve wounded warrior care, and began e-mailing them to everyone he had met during his recovery. He also was becoming well versed on the medical board process, the relationship between unit commanders and hospitals and the transition between active-duty care and the Department of Veterans Affairs care system, Skelton said.

Then a huge opportunity came his way, and Skelton had a meeting with Defense Secretary Donald Rumsfeld:
After the meeting, Skelton was offered a job in Rumsfeld's office as the first person at his level to look hard at the gaps in care. Skelton sat on multiple committees and served as a military advisor to Deputy Defense Secretary Gordon England.
Skelton had a front-row seat to history-making changes in wounded warrior care that swept across the Defense Department and, to an extent, the Veterans Administration. He regularly spoke with top DoD and congressional leaders, and even the president.

It was now 2007, and Skelton said he knew his active duty time was borrowed time. He felt he would be forced to resign because of his physical limitations:
He was a former enlisted interrogator and had a passion for American-Chinese relations, so he decided he wanted to return to the Army in the foreign area officer program. He could continue his education and learn advanced Chinese.
When Skelton approached Army leadership about staying on active duty this time, he received a different response. The request was granted almost overnight.
Skelton went on to command Company E, 229th Military Intelligence Battalion, at the Defense Language Institute's Foreign Language Center.
General Peter Chiarelli, Vice Chief of Staff of the U.S. Army, says not all wounded soldiers who are able to go back to service, are fit for combat:
Not all of the soldiers returned to duty are deemed fit for combat duty, and at first Skelton fell into this category. But with determination, and the right qualifications, he was granted an exception to not only return to active duty but active duty combat command.

Seeing Clearly - Through One Eye
The Army's new attitude of care is more reflective of its values, Skelton said.
"The Army ethos is to never leave a fallen comrade behind. What better way to live that ethos than to show the force out there in the fight that, God forbid, if something happens to you … we will not leave you?" he said.

Skelton said he still feels the pain of his injuries every day. He has to have a neighbor or a friend button his sleeve, because his left hand will never improve. He doesn't wear an eye patch, he said, because he wants people to see the scars of war.
"I'm having fun. I'm being challenged intellectually. I'm being challenged physically and mentally," he said. "I look forward every morning to putting on the uniform and coming to work."
Also, Skelton said, he has found that fellow soldiers are inspired by his continued service and are more inclined to come to him with their problems, knowing he has had to work through his own.
"We all go through struggles in life," he said. "And none are more severe or bigger than others. They're just different."
Despite his positive outlook, Skelton said he is not sure he would want to go through the experience again. But, then again, he wouldn't rule it out. It has given him a perspective that promises hope and contentment in life, he said.
"Someone once said to me, 'You see things more clearly with one eye than I do with two,'" Skelton said. "I believe that each and every one of us should do what we love to do. And if you wake up one day and you don't love what you're doing, think about changing."

The Captain runs 5 miles a day in northern California. He runs marathons. He is learning to surf. He's fluent in Mandarin Chinese and has a tour in China as a foreign area officer already on his resume. Skelton is a long-time rock climber, and he is back at it these days. Since his injuries, he has held classes to teach amputees how to climb. He kayaks, ice climbs, and he co-founded, and is President of Paradox Sports, a nonprofit dedicated to helping wounded service members learn new sports or get back to the sports they loved before being wounded. He graduated West Point! He is one of the youngest grads of Harvard's Senior Executive Fellowship program. He is a Military Fellow at the Center for a New American Security.

In a few weeks, Captain D. J. Skelton will command the 2nd Stryker Cavalry Regiment in southern Afghanistan.
.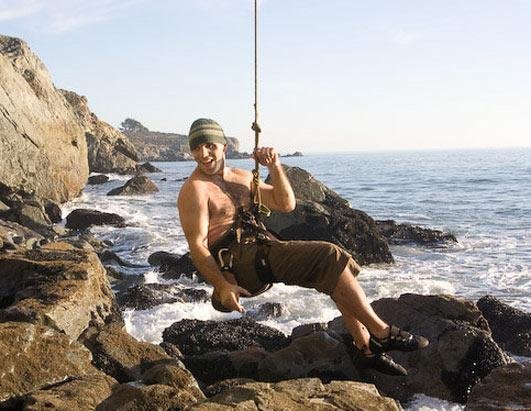 .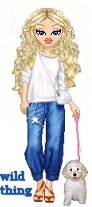 Wild Thing's comment........
Remarkable! This is the story of the Warrior spirit. I thank you and America thanks you Capt. D.J. Skelton. God bless you and protect you.

This is also an excellent video of an interview of the Capt. :
http://www.defense.gov/home/features/2008/1108_warriorcare/army_personality_video.html
Posted by Wild Thing at February 26, 2011 06:50 AM
---
Comments
Wow!! Three hoorahs and more for Captain Skelton. May his next tour go much smoother. He will certainly be an inspiration to his troops.
Posted by: TomR, armed in Texas at February 26, 2011 09:41 AM
---
For sure, God Bless him. Outstanding.
Posted by: Mark at February 26, 2011 02:58 PM
---
Tom and Mark, you are both my heroes and it means a lot to me to know you both. Thank you for all you have done as well.
Tom,those that serve with him will have a very special leader. I agree too for his next tour to go much smoother.

Mark,amen to that.
Posted by: Wild Thing at February 26, 2011 03:48 PM
---