« US Rep. Gabrielle Giffords of AZ. Shot In Head and Others Shot | Main | Pelosi Passes Gavel to Boehner ~ LOL »
January 09, 2011
U.S. House of Representatives Postpones All Legislative Business Next Week
U.S. House of Representatives Postpones All Legislative Business Next Week
Healthcare vote postponed due to shooting - Cantor
The House of Representatives will postpone next week's vote to repeal President Barack Obama's healthcare reform legislation due to the shooting of Democratic Representative Gabrielle Giffords, House Republican Leader Eric Cantor said on Saturday.
"All legislation currently scheduled to be considered by the House of Representatives next week is being postponed so that we can take whatever actions may be necessary in light of today's tragedy," Cantor said in a prepared statement.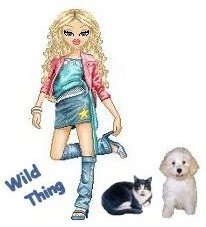 Wild Thing's comment.........
So that means no vote on January 12th, I wanted to let you all know about this.

Also I forgot to share this the other day so I will just put it here.
"Reading the Constitution, out loud, on the floor? The Democrats must feel like they are being waterboarded" - Rush
I laughed so hard when he said this. LOL hahhaaha

Posted by Wild Thing at January 9, 2011 06:45 AM
---
Comments
Thank you for the update, Chrissie. They will get back on their schedule very soon, and with more gusto. I just know it. For now, they share the grief and sadness, and support each other. It's a human thing.
Posted by: jan at January 9, 2011 02:16 PM
---
Probably best. Gives time for the emotions to subside. When they get back in session I hope they go full bore to void obamacare and cut spending.
Posted by: TomR,armed in Texas at January 9, 2011 05:42 PM
---
Jan and Tom I agree with both of you. This is a shock and I would also imagaine many of the politicians are very concerned for their own safety and their families more then ever right now.
I pray so much Gabby makes it ok. This is so horrible what has happened.
Posted by: Wild Thing at January 9, 2011 11:31 PM
---