« EXCLUSIVE: Rep. Lamar Smith Issues First DOJ Oversight Letter | Main | Failure Obama To Reporters Question About Employment Report: "Talk to My Economic Advisor, That's His Job" »
January 07, 2011
Republicans Introduce Bill To Eliminate Presidential 'czars'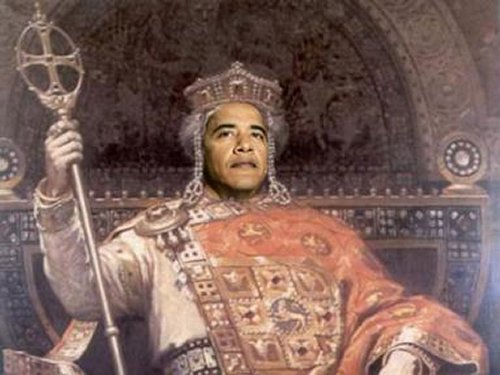 Republicans introduce bill to eliminate presidential 'czars'
A group of House Republicans introduced a bill on Wednesday to rein in the various "czars" in the Obama administration.
Rep. Steve Scalise (R-La.) and 28 other House Republicans introduced legislation to do away with the informal, paid advisers President Obama has employed over the past two years.

The legislation, which was introduced in the last Congress but was not allowed to advance under Democratic control, would do away with the 39 czars Obama has employed during his administration.
The bill defines a czar as "a head of any task force, council, policy office within the Executive Office of the President, or similar office established by or at the direction of the President" who is appointed to a position that would otherwise require Senate confirmation.
Republicans had complained about the president's use of czars to help advance his agenda in Congress. In particular, the GOP had harped about the personal history of Van Jones, the president's czar for "green jobs," over past comments Jones had made about Fox News came to light. Jones eventually resigned.
Another prominent czar over the past year was Carol Browner, the president's energy and environmental adviser. She helped head up efforts in response to the Gulf of Mexico oil spill, and the ultimately unsuccessful effort for an energy and climate bill from Congress.
Republicans introduced several bills to eliminate czars in the last Congress, but similar legislation could conceivably advance in the House now that the GOP controls the chamber.
"We haven't gotten an indication of an exact timeline for committee action, considering that the bill was just filed yesterday," said Scalise spokesman Stephen Bell. "We hope to have this discussion in the near future as the congressman works to pursue all the bills he has introduced in the 112th Congress."

.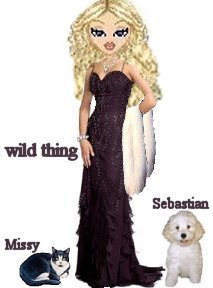 Wild Thing's comment........
GOOD, GREAT! Beautiful. And the Republicans can claim this as a cost cutting measure. I'd like the see the RATS try and defend these Czars. That will be interesting.
Keep it up, 112th! Even if it gets nowhere, you can at least help us have something to smile about once in awhile for the next 2 years. This is a great one! And, as Rush has suggested, introduce a new bill to repeal Obamacare every week. Keep the 'Rats so busy playing defense that they can't inflict as much harm during this session.

We must all remember too, to give them the kudos and continued encouragement. It is up to us to cheer them on and let them know that we appreciate everything they're doing. We need to write, call, e-mail our kudos and agreement every time they do us proud. That will go a long way to build up their resolve and keep them on the right track. It's going to be mind-boggling what the MSM and the Democrats are going to throw at these people. They need encouragement daily!!!!

Say goodbye...........
Source of information below.......
Obama has moved swiftly to concentrate power in the White House, bypassing the review of our elected representatives in Congress in most of the posts listed above. Even though cabinet positions are part of the executive branch, the cabinet secretaries must be approved by Congress, they are funded by Congress, and they can be called before Congress to testify. Most of these czars, on the other hand, are appointed by Obama at his sole discretion, and are answerable only to him. If subpoenaed by Congress, they can claim executive privilege.

1. Herbert Allison Jr., bailout czar, [replaced Bush bailout czar Neel Kashkari, Assistant Secretary of the Treasury for Financial Stability confirmed by Senate]
2. Alan Bersin, border czar
3. Dennis Blair, intelligence czar [Director of National Intelligence, a Senate confirmed position]
4. John Brennan, counterterrorism czar
5. Carol Browner, energy czar
6. Adolfo Carrion, urban affairs czar
7. Ashton Carter, weapons czar [actually Under Secretary of Defense for Acquisition, Technology, and Logistics and so subject to Senate confirmation]
8. Aneesh Chopra, technology czar
9. Jeffrey Crowley, [openly gay white man] AIDS czar
10. Cameron Davis, Great Lakes czar
11. Nancy-Ann DeParle, health czar
12. Earl Devaney, stimulus oversight czar
13. Joshua DuBois, religion czar, aka God czar
14. Arne Duncan, education czar
15. Kenneth Feinberg, pay czar
16. Daniel Fried, Guantanamo closure czar
17. J. Scott Gration, Sudan czar
18. Melissa Hathaway, [soon to be] cybersecurity czar
19. David J. Hayes, water czar [a Deputy Interior Secretary and therefore subject to Senate oversight]
20. Richard Holbrooke, Afghanistan-Pakistan (Af-Pak) czar...Died last month)
21. John Holdren, science czar
22. Kevin Jennings, safe schools czar [nominated to be Assistant Deputy Secretary of Education, Office of Safe and Drug Free Schools, a newly created post; openly gay founder of an organization dedicated to promoting pro-homosexual clubs and curricula in public schools]
23. Van Jones, green jobs czar
24. Gil Kerlikowske, drug czar
25. Ron Kirk, trade czar
26. Vivek Kundra, infotech czar [Shoplifted four shirts, worth $33.50 each, from J.C. Penney in 1996 (source)]
27. Douglas Lute, war czar [retained from Bush administration, married to Jane Holl Lute, currently a Deputy Secretary of Homeland Security]
28. George Mitchell, Mideast peace czar
29. Ed Montgomery, car czar [replacing Steve Rattner, who stepped down amid controversy over his former firm's role in a possible kickback scandal]
30. Lynn Rosenthal, domestic violence czar
31. Dennis Ross, Mideast policy czar
32. Gary Samore, weapons of mass destruction czar
33. Todd Stern, climate change czar
34. Cass Sunstein, regulatory czar
35. Larry Summers, economic czar
36. Michael Taylor, food czar
37. Arturo Valenzuela, Latin-American czar (nominee) [although this post is referred to as a czar, he is nominated to be Assistant Secretary of State for Western Hemisphere Affairs and so is subject to Senate confirmation]
38. Paul Volcker, economic czar number two
39. Elizabeth Warren, TARP czar [chair of the Congressional Oversight Panel for the Trouble Assets Relief Program; note that Herb Allison is more frequently called the TARP czar]
40. Jeffrey Zients, government performance czar [replaced original nominee Nancy Killefer who withdrew her name after issues with her personal income tax filings surfaced]

Positions established but not yet filled:
41. behavioral science czar
42. copyright czar

Positions being planned:
1. income redistribution czar
2. land-use czar
3. consumer financial protection czar, aka mortgage czar (source)
4. radio-internet fairness czar
5. student loan czar, to oversee a program of mandatory service in return for college money (source)
6. voter list czar
7. zoning czar
Posted by Wild Thing at January 7, 2011 04:55 AM
---
Comments
I would bet 90% couldn't pass the basic Secuirty check none of these Czars have a clearence, yet they are all privy to Secret information. I would also bet if these Czars were dismissed all the leaks to Wiki would suddenly stop.
Posted by: Mark at January 7, 2011 08:48 AM
---
Looks like the Pres. may half to work
for a living!
Posted by: Chief at January 7, 2011 09:09 AM
---
Let's hope they stick to their guns and do it.
Posted by: BobF at January 7, 2011 09:41 AM
---
I'll provide the rope if someone else furnishes the tree.
Posted by: Eddie (Enemy of the State) at January 7, 2011 10:08 AM
---
Firing these czars would be a big loss for obama's socialist agenda.
Posted by: TomR,armed in Texas at January 7, 2011 07:59 PM
---
I keep wondering who pays their salaries. I had always thought we were but I saw someone on Facebook say they had read that Soros was paying their salaries. The person did not have a link so I am not sure of that as a fact or not.
Thank you everyone so much for your input.
Posted by: Wild Thing at January 8, 2011 12:14 AM
---
Yher should be no changing the debt cap in April ithout firing these People.
Posted by: Avitar at January 10, 2011 02:08 AM
---