« House DEMOCRATS Call For Gun Hearings | Main | Muslim Brotherhood In Jordan Declares That All U.S. Allied Leaders In Middle East Will Soon Be Toppled »
January 29, 2011
Radical Far Left Obama Lectures Egyptian President Hosni Mubarak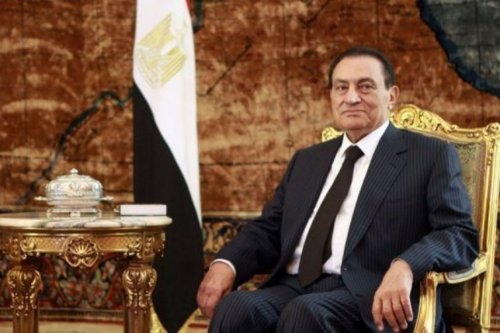 Egypt News and other sources

Mubarak stated that he is "on the side of the poor people," and that he knows the suffering and aspirations of the people. He promised to move forward with reforms that will improve the conditions in the country. Mubarak has no intentions of stepping down as President, and seemed to hope his announcement that he has asked the Government to step down would pacify the people.
Mubarak said the protests that are sweeping Egypt are part of a "plot" to destroy the foundation of stability in Egypt. He called on the "youth" of Egypt to not take part in further protests.
Mubarak told his nation that he has "exhausted my life" for the sake of Egypt, and that together, he and the Egyptian people have "weathered" many hard times.
Mubarak said in his speech that he has "requested the Government to step down today, and I will designate a new Government as of tomorrow."
Parts of Cairo resembled a war zone, filled with smoke, rubble and the smell of tear gas.
Medical sources said at least 24 people had been killed and over a thousand injured in clashes in Cairo, Suez and Alexandria.
More than half of the dead in yesterday's clashes were reported in Suez, the eastern city which has been ground zero for the most violent protests over the past four days.
Mubarak, 82, has been a close ally of Washington and beneficiary of US aid for decades.
The protests were triggered by the overthrow two weeks ago of Tunisian President Zine al-Abidine Ben Al Ben Ali.
Street protests in Tunis focused on similar issues of poverty and political repression. Demonstrations have also flared in Yemen, Algeria, Sudan and Jordan in recent weeks.

.
Obama said he talked with Egyptian President Hosni Mubarak for about 30 minutes, and has called on him to not respond to peaceful protests with violence. He pressed the case for reform in his remarks, saying that "grievances have built up over time" because of a lack of progress on reform.
Obama said he told Mubarak he "has a responsibility to give meaning to his words" – referring to the speech Mubarak gave earlier in the day.
President Obama also called on Mubarak to return access to the internet and to social networking sites to the Egyptian people.
.

BBC: Egyptian Tanks Surround US, UK Embassies

The BBC is reporting that Egyptian Army tanks have allegedly surrounded the embassies of the United States and United Kingdom.
This comes after Israel evacuated its entire embassy staff via helicopter. This is coming in through their live blog, and further details appear scarce. The BBC is quoting an al-Jazeera cable:

.
Israel fears that a power shift in Egypt may result in a another radical republic on its southern border.
A fundamental change of government in Egypt may lead to a "revolution in Israel's security doctrine," a defense official told Ynet Friday night, as protests against President Hosni Mubarak's rule continued to intensify.
The security official made it clear that Israel's peace treaty with Egypt constitutes an important strategic asset, "which enables the IDF to focus on other theaters." The defense source said that the IDF would have to dedicate major resources in order to devote any attention to the Egyptian front as well.
"It is no secret that the IDF focuses on certain theaters and earmarks most resources to them," the official said. "The Egyptians are only addressed on the margins. We are holding discussions, including updates relevant to recent years, yet without a doubt Egypt is not considered a theater that requires attention."
Should a revolution indeed take place in Egypt, the rules of play will not necessarily change at once, the source added. "It won't mean, heaven forbid, that Egypt would immediately turn into an enemy country, yet our attention would most certainly have to shift."

.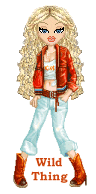 Wild Thing's comment........

Obama said he told Mubarak he "has a responsibility to give meaning to his words" – referring to the speech Mubarak gave earlier in the day.
Can you believe it?? sheesh What a total jerk, Obama is. He lectured Egyptian President Hosni Mubarak !!!!
I hope somehow our country is preparing to get the Americans out of there. Surprised we haven't already evacuated, given our history in the region. Seems like we should have evacuation contingency plans throughout the Mideast.

Mubarak became president only after the assassination of his predecessor, Anwar El Sadat (Sadat was hated for making peace with Israel). Osama bin Laden's lieutenant, Ayman al-Zawahiri, had worked to overthrow Sadat, and was arrested following the assassination.
Egypt has resisted Sharia law — so far — primarily because the terrain allows secular leaders like Mubarak to fend off Islamist insurgents — unlike in Afghanistan or Pakistan. But Egypt was always been a most desired goal for conquest.
Posted by Wild Thing at January 29, 2011 05:55 AM
---
Comments
Posted by: Eddie (Enemy of the State) at January 29, 2011 08:22 AM
---
All I know is that if Egypt falls into the hands of Islamic radicals, like Iran did, things are going down the toilet fast. Europe and America better seize control of the Suez Canal real fast.
Posted by: BobF at January 29, 2011 09:18 AM
---
obama needs to keep his eyes and ears open and his narcissistic mouth tightly shut.
Posted by: TomR,armed in Texas at January 29, 2011 11:35 AM
---
Where in the hell was this A-hole President's concern, when the "peaceful protesters" of Iran were being murdered in the streets of Tehran. They were trying to overthrow a regieme, and establish a Democratic form of Government. This bunch in Egypt is about as far from that as they could possibly be. Yet Barry Sotero, comes out with a statement like this.
This idiot is so Pro-Muslim, and Anti- American, it's pathetic. He is going to get us into a major confrontation with the Arab world. He then, will do nothing about it when American citizens are attacked, murdered or kidnapped. Just like Carter, this man has no courage.
What else can we expect from a Community Organzer.
Posted by: Sean at January 29, 2011 12:03 PM
---
Sean, my sentiments exactly. This situation could get very bad, very quickly. And we have Obama.
Oil prices are already going up. This is very bad for our struggling economy. There is a good piece on Business Insider on 25 countries who could get crushed by food price inflation. Jan 22. Egypt is on the list. Partly to blame is our ethanol push. Need I say, propped up by taxpayers money.
Posted by: Jim at January 29, 2011 01:00 PM
---
Posted by: jan at January 29, 2011 05:53 PM
---
In the 80s and 90s our C-5 Galaxies staged and crew rested in Cairo... What a beautiful experience for many of us. The Egyptians are a proud and cultured people. We were protected at the hotels (Movenpick Hotel) better than anywhere else in the Middle East. The Egyptians realized that tourism and capitalism is what $$$ is all about, eh? God bless the Egyptian people.
Posted by: darthcrUSAderworldtour07 at January 29, 2011 06:33 PM
---
Hum !!! Obama: father of the new islamic revolution, just like Carter in the 70's.
Posted by: RWC at January 29, 2011 08:24 PM
---
Thank you all so much. I agree with every one of you.
Darth, thank you for sharing about being in Cario. I appreciate it and that is so great to hear too.
Posted by: Wild Thing at January 30, 2011 12:14 AM
---