« Muslim Brotherhood In Jordan Declares That All U.S. Allied Leaders In Middle East Will Soon Be Toppled | Main | The Groper Union Wins a Big One ~ TSA Shuts Door On Private Airport Screening Program »
January 30, 2011
Pentagon: Training On 'Don't Ask, Don't Tell' Starts In Feb. For Troops, Commanders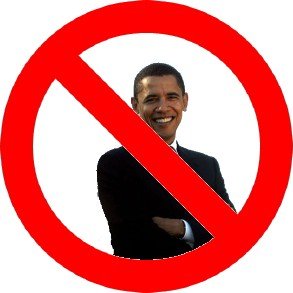 Pentagon: Training on 'don't ask, don't tell' starts in Feb. for troops, commanders

Using lectures, videos and PowerPoint slides, the Pentagon plans to start training commanders, chaplains and troops next month on how to adjust to a military that will allow gays and lesbians to serve openly in uniform, a critical step in ending the "don't ask, don't tell" policy, officials said Friday.

The new guidelines come as President Obama and Defense Secretary Robert M. Gates vowed this week to lift the ban this year, a promise in line with the expectations of gay rights groups who are seeking a swift end to the policy.
Each of the military services will be responsible for the specifics of training, which will occur in three phases. Military chaplains, lawyers and civilian personnel will go first, followed by commanding officers and the rank-and-file. The services will focus on training troops before they deploy, but some training may take place on the battlefront, officials said.
"Moving along expeditiously is better than dragging it out," Vice Chairman of the Joint Chiefs of Staff Gen. James E. Cartwright said Friday in a briefing with reporters.
The services must submit detailed training plans to Gates by next Friday. Training should focus on reminding troops to treat one another with respect, that no policy will be established solely based on sexual orientation and that harassment or unlawful discrimination of any service member is prohibited, he said in a memo instructing the changes.
Training is likely to be led by instructors, and may include written materials, videos, vignettes describing different elements of military life and PowerPoint slides outlining the changes. Each individual will need to certify that he or she completed the training, Cartwright said.

Obama, Gates and Joint Chief of Staff Chairman Adm. Mike Mullen should be able to certify that the military is ready to end the ban before every service member has been trained, Cartwright said, but neither he nor Clifford L. Stanley, undersecretary of defense for personnel and readiness, would say how long they thought individual training sessions would last.
"When you're dealing with 2.5 million people, we're probably going to have some discoveries as we go," Cartwright said. Military leaders will meet every two weeks to review potential concerns or delays.
"We do take it seriously. It won't be a 'Here, read this' and move on," Cartwright said later.
Stanley said few, if any changes to military personnel policy and benefits programs are required, because the Defense of Marriage Act prohibits extending most medical, housing and travel benefits to same-sex partners. The Pentagon will continue to explore whether gay troops could designate same-sex partners as beneficiaries, he said in a memo outlining changes.
Once the ban is lifted, the military will no longer be able to remove troops for being gay and will cease investigations of troops who allegedly violated the policy, the memo said. Current military policy on free speech, religious expression and equal opportunity is also adequate, he said.
Service members discharged for violating "don't ask, don't tell" will be eligible to reenlist, but "there will be no preferential treatment" for them. Troops dismissed for violating the ban will not be eligible for retroactive pay, Stanley said.
There will be no new policy for releasing service members opposed to repealing the gay ban, but those in opposition may request voluntary discharges. Service members may already seek voluntary discharges if they wish to go to school or refuse to be transferred to a different location. Service secretaries could grant a discharge based on opposition to ending the ban if it's in the best interest of the service, Stanley said.
Officials did not know the expected costs of the training programs, but Gates promised to provide "adequate funding."
Gay rights groups hailed the Pentagon's plans.
"A brief training period for administrators and commanders is reasonable if it means that we will be done with this law forever immediately afterward," said Alexander Nicholson, president of Servicemembers United, one of several groups that pushed last year for an end to the ban.

Critics warned Friday that the Pentagon is rushing too quickly to end the ban. Elaine Donnelly, founder of the Center for Military Readiness and a vocal opponent of changing the policy, said "scores of complicated issues and problems involving human sexuality" remain unresolved. "All of these problems will be loaded on the backs of trainers and field commanders, who will be expected to divert valuable time to deal with all of the negative consequences in the midst of ongoing wars," she said.
In his State of the Union address on Tuesday however, Obama said he expects to end the policy sooner rather than later. "Starting this year, no American will be forbidden from serving the country they love because of who they love," he said.
The next day, Gates said in an interview: "We will move as fast as we responsibly can."
But he has warned troops that enforcement of the "don't ask, don't tell" policy remains in effect until official certification is approved. Stanley would not directly say Friday whether the military is currently considering the removal of troops in violation of the policy and added that he would consider removing someone, "if the case merits."
"We are obligated to follow that law, and to say anything other than that at this time would be inappropriate," Stanley said.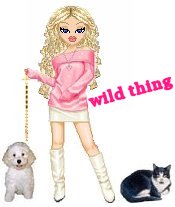 Wild Thing's comment.......
Officials did not know the expected costs of the training programs, but Gates promised to provide "adequate funding."
They're cutting out weapons systems, yet they have money for this crap.

Time spent in sensitivity training and dispute management is time stolen from real training in the ways and means of warfare. This stupidity will cost dearly in many ways. We have Iran building nucs, Eygpt going nuts and China launching missiles off the west coast. And we are wasting money on this crap when we need to train more troops to use weapons.
Posted by Wild Thing at January 30, 2011 03:47 AM
---
Comments
Apparently nobody thought of this but the issue is starting to crop up: Transsexuals. What about those going through sex change procedures? It seems because of the new ruling that they're going to be allowed in the military too.
Posted by: BobF at January 30, 2011 09:53 AM
---
I hope gays will still have to pass the physical and psychological tests to enter the military. That should eliminate a lot of them. I bet a lot of gays will claim PTSD after they serve a while. As the Private Manning matter has proven, gays are not the most mentally stable people.
Posted by: TomR,armed in Texas at January 30, 2011 10:53 AM
---
It was recently revealed that a report was made, regarding the instability of the above mentioned Private Manning.
It was recommended that he not be sent over seas.
With typical Military/Government efficiency, the recommendation was ignored.
We all know how that turned out.
Gotta love those "Bleeding Hearts"
Posted by: Sean at January 30, 2011 11:07 AM
---
What happened last month should be reversed as soon as possible.
Politicians, many of whom have little or no idea of military life and conduct, should not meddle or intrude in military administration. There's no place for social engineering.
Military leaders know and should decide how best to run their own.
It's that simple.
Posted by: Carlos at January 30, 2011 01:39 PM
---
Bob, my understanding is they are all included. I could be wrong but I think I read it someplace.
Tom, I had not thought of that,yes they still would have to undergo that kind of thing.

Sean, wow and they ignored it. Good grief! Thanks for the information.

Carlos, I agree, it needs to be reversed asap. I feel so badly for our troops serving now and the nightmare this will be for them.
Posted by: Wild Thing at January 31, 2011 04:38 AM
---
My little C-5 Galaxy brother / aircrew dog at HQ (Scott AFB) has his papers ready to RETIRE in just 18 months and believe me he's counting down the days, big time! - Paper Tiger 2011
Posted by: darthcrUSAderworldtour07 at January 31, 2011 10:14 AM
---