« ABC and America-hating Leftist Christiane Amanpour Omits Showing Death Threat To Tea Party Leader & Police Arrest From Live Broadcast | Main | Elected Republicans LISTEN To A True Hero and Non RHINO Rep. Allen West »
January 17, 2011
Obama's Anti-Drilling Policies Costing Federal Government Billions in Lost Revenue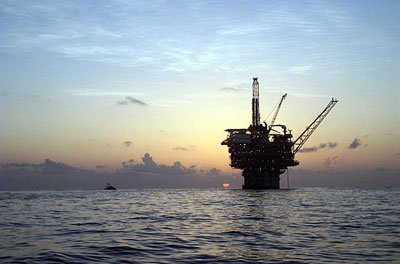 Anti-Drilling Policies Costing Federal Government Billions in Lost Revenue
Billions of dollars in potential oil revenue that could help close the federal deficit is being lost as a result of President Obama's anti-drilling agenda.
Production in the Gulf of Mexico — which normally accounts for about 30 percent of all U.S. production — is expected to drop this year by 220,000 barrels per day, according to projections from the U.S. Energy Information Administration.
With oil currently at $90 a barrel and the royalty rate at 18.75 percent, that equals $3.7 million in lost revenue each day.
If the agency projections hold over the course of the year, the federal government would lose more than $1.35 billion from Gulf royalty payments this year.
The number grows even larger when coupled with a lack of Gulf lease sales and fewer rental payments. Those three components — royalties, leases and rent — make up a sizeable amount of government revenue.

The looming shortfall is raising red flags on Capitol Hill. Sen. David Vitter, R-LA, an outspoken critic of the Obama administration's drilling moratorium and the subsequent slowdown in permitting, first called attention to it in September.
"It's not only about job loss along the Gulf Coast — the federal government is losing revenue as a result of the administration's misguided moratorium," Vitter explained.
"I've been attacking the moratorium from multiple angles and will continue to do so until drilling can fully resume."

Interior Secretary Ken Salazar canceled a Gulf lease sale last October. He postponed another in the central Gulf of Mexico, originally scheduled for March, until 2012. One planned for October 2011 in the western Gulf also could be delayed until 2012. That would make 2011 the first year since 1965 that the federal government has failed to hold a lease sale in the Gulf.

The lack of lease sales ultimately means the government will collect less in rent payments by lease holders. Offshore rents currently generate more than $200 million per year.
The Gulf revenue decline comes as Obama's oil spill commission is recommending new fees for oil companies – a scenario that could be avoided if the government removed barriers to exploration and production.
"Over the years, offshore production royalties have provided billions of dollars to the U.S. government," said National Ocean Industries Association President Randall Luthi, former director of the Minerals Management Service, which predated BOEMRE. "Now, at a time when Congress is looking to maximize efficiency without raising taxes, there sits millions of dollars per day uncollected," he said.

Energy experts said the administration's policies are certain to have long-term consequences for the industry.
"You continually need new discoveries and new production coming online to replace what's being depleted," said Andy Radford, senior policy adviser at the American Petroleum Institute. "These wells taper off over time — the ones that are producing now — so without a continual flow of new discoveries and new production, the number will continue to decrease."

A recent study conducted by Wood Mackenzie for the American Petroleum Institute estimated that increased access to those areas would bring $150 billion into federal coffers by 2025.

Why leave so much money uncollected, especially in a time of rising deficits?

.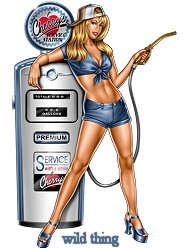 Wild Thing's comment........
Obama and his administration are seriously trying to destroy our country.
Soros and Saudi Arabia sure made a great investment in buying themselves a dime-store Marxist.
I hate Obama for what he has done and is doing.

Posted by Wild Thing at January 17, 2011 05:47 AM
---
Comments
We all know how Democrats live the inflow of tax money. For Obama to stop the offshore drilling and loose billions in tax revenues, we know it can only be for one reason and it's not concerns for safety. The more he puts this country in debt, the more he can advance his agenda and bring her to its knees.
Posted by: BobF at January 17, 2011 07:38 AM
---
And what of the real cost to American consumers ? Nothing drives prices on everything more than this.
According to the AAA, gasoline was $1.81 a gallon the week this President took office, now exactly two years ago.
It's now over $3.00 and climbing.
To what end is this manufactured scarcity of the domestic production of this most vital natural resource ?
Yet another federal government take over of yet another American industry ?
It's hard to explain unless you think like the central planning collectivists gathered around this President that comprise a menacing public sector that now governs in this administration.
America's private sector is being brought to its knees by this sinister and ultimate pursuit of a life by government ration for all of us.
Perhaps Congress will act soon as this will not stand. It simply cannot.
Here's this weekend's best read:
http://patriotpost.us/opinion/george-will/2011/01/16/a-restorative-congress/
Posted by: Carlos at January 17, 2011 08:05 AM
---
Posted by: darthcrUSAderworldtour07 at January 17, 2011 09:56 AM
---
And obama and the Marxists march on. There is no reason why America can not be energy independent. We have oil, gas and coal in large quanity. Our greatest enemy to energy independence is the Federal govt. and whacko environmentalists. I bet ya most of these people drive or ride big cars, suvs or limos.
Posted by: TomR,armed in Texas at January 17, 2011 11:04 AM
---
Anything obama does cost us money. We will be peddling our solar powered vehicles to work and back. Since the Chinese have all the material and if we want to build them we first have to buy it from the Chinese. Is this guy brilliant or what?
Posted by: Mark at January 17, 2011 05:35 PM
---
Thank you everyone!!!

Carlos thank you for the link and the article.
Posted by: Wild Thing at January 18, 2011 02:41 AM
---