« Iced Earth ~ "When the Eagle Cries" | Main | Pvt Barney Hajiro, Oldest Living Medal of Honor Recipient Dies in Hawaii »
January 24, 2011
Marine Lance Corporal James Blake Miller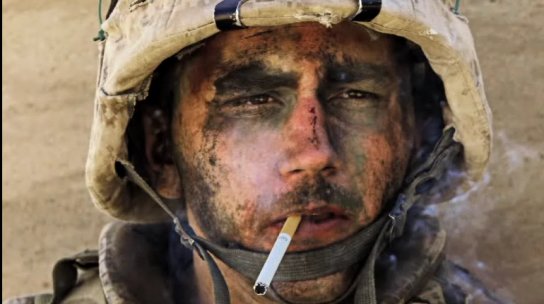 "I ain't no hero. That is one thing I wish could truly be clarified. I'm no more a hero than anyone over there. Every man, every woman that is not in the states, over there doing what they're doing…just to ensure that people here can enjoy their everyday life, and have the freedom that they do. They're all heroes." - Marine Lance Corporal James Blake Miller
Photo By Luis Sinco/ Los Angeles Times

James Blake Miller (born July 10, 1984) is an American Iraq War veteran, who served in the United States Marine Corps and was dubbed "the Marlboro Man"/"Marlboro Marine", after an iconic, close-up photograph of his dirt-smeared, battle-weary face, with a cigarette planted in his mouth, was published on the front page of more than 150 American newspapers in 2004.
Miller grew up in Jonancy, Kentucky. As a boy, he embraced religion, even going so far as to become an ordained minister. Not interested in working in the coal mines, Miller joined the United States Marine Corps with the intention to eventually work in law enforcement..Before shipping off, Miller took his high school sweetheart, Jessica Holbrooks, to the mountains outside Pikeville, Kentucky and asked her to marry him after his return; she agreed.

Fallujah

Miller became part of Charlie Company of the 1st Battalion, 8th Marine Regiment, a unit which took part in the November 2004 assault on Fallujah. Entering the city on November 8, 2004, they encountered heavy fire almost immediately, and were pinned down all night at a traffic circle. In the morning, the unit took fire again and had to run into a house for cover. After securing the house, Miller, the platoon's radioman, called in tank fire on a nearby house. In the moments after the tank blasts shook the home they were located in, embedded Los Angeles Times photographer Luis Sinco took a photo of Miller propped against a wall, smoking a cigarette; Miller's face was smeared with war paint, blood trickled from his right ear and bridge of his nose, and he was momentarily deafened by the cannon blasts, staring at the sunrise. In explaining the photograph, Sinco stated that "His expression caught my eye. To me, it said: terrified, exhausted, and glad just to be alive. I recognized that look because that's how I felt too." Miller was 20 at the time
Marlboro Marine
Sinco's photograph of Miller appeared on the front page of over 150 newspapers. CBS Evening News anchor Dan Rather singled out the photo for its excellence, and turned the then-unidentified Marine into a celebrity. Sinco was told to find the Marine for a follow-up story and tracked down Miller four days later in an auditorium near Fallujah's civic center. Miller was embarrassed about the photo's impact, but shared information with Sinco. The two would remain friends thereafter.

After his identity was made public, people sent him care packages, including lots of cigarettes; President George W. Bush sent cigars, candy and memorabilia from the White House. The forward command center soon featured a large blowup of the photo. Then-Major General Richard F. Natonski, head of the 1st Marine Division, made a special trip to see Miller, to Miller's surprise. The general shook Miller's hand and let him know that, because Americans had "connected" with his photo, and nobody wanted to see him wounded or dead, he was offered a trip home. Miller turned down the offer because he did not want to leave his comrades behind.

PTSD
Because of his struggles with post-traumatic stress disorder, Miller is now separated from his wife and lives in a trailer behind his father's house. He is unable to discuss certain things that happened in Fallujah, and has joined the Highwaymen, a motorcycle club under constant scrutiny by law enforcement.
.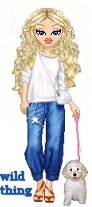 Wild Thing's comment.......
I pray for James Blake Miller and others that have PTSD, I can promise him and all our Veterans I will never forget and will always remember them in my prayers each day. I pray they will get the help they need, good help and not just some leftie psychologist leading them in the wrong direction and making it worse.
Our Heroes need to know, and own it that they are the reason America has been the greatest country in the world. And that there is a grateful nation so filled with pride and a full heart of thanks for how they had to sacrifice soooooo much each day, each minute of every day.
There are visible wounds and there are the kind that are deep inside that a person passing by does not see. Both kinds need healing and patience and understanding.

....Thank you Mark for sending this to me.


Mark
3rd Mar.Div. 1st Battalion 9th Marine Regiment
1/9 Marines aka The Walking Dead
VN 66-67


Posted by Wild Thing at January 24, 2011 06:44 AM
---