« Rep. Mike Pence to Reintroduce Broadcaster Freedom Act | Main | Mark Levin's $100,000 Challenge to Chris Matthews »
January 18, 2011
Marine Corps Quotes
Source :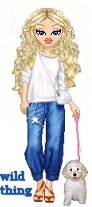 Wild Thing's comment......
Fantastic!!!

....Thank you Mark for sending this to me.

Mark
3rd Mar.Div. 1st Battalion 9th Marine Regiment
1/9 Marines aka The Walking Dead
VN 66-67


Posted by Wild Thing at January 18, 2011 04:45 AM
---
Comments
Thank you for making my day !
Two more favorites (one old and another new):
First and foremost a Marine is a rifleman.
"The deadliest weapon in the world is a Marine and his rifle."
-General of the Armies John J. Pershing.
"You're making the wrong assumption that a Marine by himself is outnumbered."
-Marine General Peter Pace.
Semper Fi.
The stars and stripes forever !
Posted by: Carlos at January 18, 2011 09:24 AM
---
You realize that the only force on earth that can hinder or stop Marines are American politicians and Pentagon REMF's.
Posted by: BobF at January 18, 2011 10:27 AM
---
You forgot about... "Shazaaaam?" & "Gollllieee?"
Posted by: darthcrUSAderworldtour07 at January 18, 2011 12:25 PM
---
Thats what RLee was talking about when you get a new platoon of recruits they're all Gomers out there. It is up that Drill Instructor to make the change. Also to ensure that the ghost of some Marine does not come back some day and say, 'if only my training had been better.'
I revisited P.I. about 5 years ago now and it doesn't look like anything has changed. Except in 1963 there were wooden Barracks, but the grinder was still there, Drill Instructors were still in everybodies faces and that is good news. And I can tell you the old saying that you can't go home again, is wrong. I felt like I had never left. Yes, you can go home again.
Posted by: Mark at January 18, 2011 02:22 PM
---
Thanks to all of my Marine brothers, you guys are great, but we doggies are very capable and prove everyday that we can kick major ass.
Film @ 11
Posted by: Eddie (Enemy of the State) at January 18, 2011 04:46 PM
---
Carlos, thanks for the added quotes.

Bob, what you said would make a good sticker.

Darth, heh heh.
Mark, thank you so much for sharing about your visit. Love how you put that..... "I felt like I had never left. Yes, you can go home again.">/i>
Eddie, giggle, love the film at 11.
Posted by: Wild Thing at January 19, 2011 12:21 AM
---
"LEAD,FOLLOW,OR GET THE HELL OUT OF THE WAY"
GEN CHESTY PULLER
Posted by: James C Lewis at January 19, 2011 08:49 PM
---