« God Bless You Speaker Boehner | Main | GOP Rep. Paul Ryan: Nation Must See Stark Choice Between "Ruin" and "Exceptionalism" by 2012 »
January 07, 2011
Homeless Man With Golden Radio Voice in Columbus, OH. ( VIDEOS)

This is a great story. Above is the original video of what has been called "the homeless man with the golden voice."
.

Now, it appears Williams is getting offers for work from everywhere – including the Cleveland Cavaliers, NFL Films
.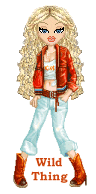 Wild Thing's comment........

What a great story, I love to hear that a person changes their life around. I like in the second video where he says he prayed his mom would live to see the day he did turn his life around and would be ok.
Posted by Wild Thing at January 7, 2011 02:25 AM
---
Comments
What a great gesture for a second chance!! Cleveland Rocks!!
Posted by: jan at January 6, 2011 05:42 PM
---
Jan, your right it really is.
Posted by: Wild Thing at January 6, 2011 11:21 PM
---
Posted by: Mark at January 7, 2011 09:08 AM
---
Mark, I agree, I noticed he said he went to school to make it better when he waas young. I hope he can keep getting his life back and give himself a real chance.
Posted by: Wild Thing at January 8, 2011 12:37 AM
---