« Pat Caddell Expresses His Distain for New York Times Columnist Paul Krugman | Main | Dog Playing The Piano and Singing ~ LOL »
January 15, 2011
Homeland Security Secretary Janet Napolitano Axes Bush-Era 'Virtual Fence' Project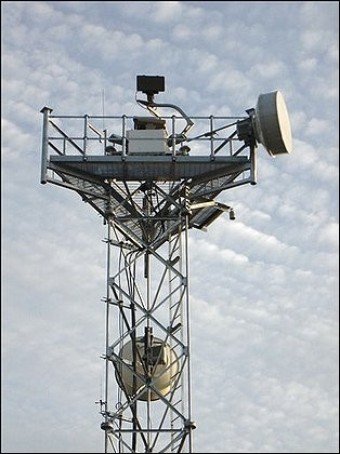 Virtual Fence Tower
Homeland Security Axes Bush-Era 'Virtual Fence' Project

ABC
The Department of Homeland Security today officially scrapped a Bush-era program designed to use radar technology to detect illegal immigrants crossing the U.S.-Mexico border, according to a DHS official and a congressional source.
The project, called "Virtual Fence," was rolled out under the Bush administration in 2006 with much fanfare about how technology could help secure the border. Illegal immigrants crossing the border would be detected by a radar and picked up by remote cameras, which were monitored by border patrol agents.
But numerous internal and Congressional reviews found consistent performance problems with the project's systems, which only spanned 53 miles of the vast U.S.-Mexico border.
The cameras often provided blurry images, the radar system performed poorly in bad weather, and it often displayed false detections that were unable to distinguish between humans, cars and animals.
There were also cost overruns and the primary contractor, Boeing, repeatedly missed deadlines, officials said.
"The SBInet program has been a grave and expensive disappointment since its inception," Rep. Bennie Thompson, D-Miss., ranking member of the House Homeland Security committee, said in a statement.
The system is estimated to cost about $1 billion. If the entire project had been accepted and rolled out, its cost would have exceeded $6 billion.
"We know that we cannot continue to put out millions and millions of dollars of taxpayer's money if we're not confident that it's really not going to work," Homeland Security Secretary Janet Napolitano, who ordered a review of the program upon taking office, said in October.

DHS officials say the program will not be a total loss and that Customs and Border Protection officers and Border Patrol agents will continue to use some of the systems that have been paid for.
"…The new plan "will utilize existing, proven technology tailored to the distinct terrain and population density of each border region, including commercially available Mobile Surveillance Systems, Unmanned Aircraft Systems, thermal imaging devices, and tower-based Remote Video Surveillance Systems." Napolitano added…"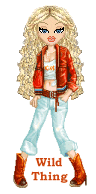 Wild Thing's comment.......
The virtual fence project never seemed viable but *what* is Napolitano proposing to do to secure the border in place of this project?
I want a moat and sniper towers along a thirty foot wall.
Aren't we supposed to even HOPE for some homeland security from the department of homeland security?

So let's see, the real fence has been discontinued and now the virtual fence has been discontinued . They are more interested in how to secure an amnesty bill.
Posted by Wild Thing at January 15, 2011 01:47 AM
---
Comments
So let me get this straight. We have already paid more than $6 Billion dollars and because of the over runs we are scrapping the program. With nothing to show for it except a paper receipt.
They can't get border security right, they can't run the post office, yet they have the cajones to tell us they can handle Health Care. Are we stupid of what.?
Posted by: Mark at January 15, 2011 12:45 PM
---
If just half the political promises of the past 30 years were kept, we would have very secure borders. I wish I knew for sure why our presidents have not wanted to actually secure the borders. President Bush's excuse that "illegals do work Americans won't do" is a very lame excuse. I think it probably has more to do with keeping business costs down. "Damn the security, Full profits ahead!"
Posted by: TomR,armed in Texas at January 15, 2011 12:53 PM
---
Mark, great point!!! That sums it up, and yep they want to mess us up now with our insurance. grrrrrrr
Tom, that is a great question. I would love to know why too. Not one has done anything about it, not really, only half way things and some presidents nothing at all.
Posted by: Wild Thing at January 16, 2011 02:44 AM
---