« Obama Gets Caught Adding Death Panels Then Changes His Mind And Maybe Won't Use Them | Main | Democrat Rep.Jerrold Nadler: GOP Reading Constitution "ritualistic reading" on the floor "total nonsense" and "propaganda" »
January 06, 2011
Harry Reid Says: The American People LOVE BIG Government ~ What A LIAR He Is!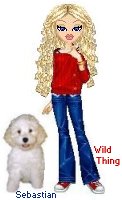 Wild Thing's comment........
LOL oh sure, that is why even the polls taken show this democrat run government is the least trusted, the least liked ever.
Trust me Harry, size DOES matter when it comes to our government and bigger is NOT better. No go sit down Harry and keep looking like you have not gone to the bathroom for 50 yesrs.
Posted by Wild Thing at January 6, 2011 01:47 AM
---
Comments
Yeah Harry, the people love govt. intrusion into their everyday life. And of course you love compromise, when it is the Repubs doing the compromising. You flunked the test Harry. Go sit back down with your SEIU thugs.
Posted by: TomR,armed in Texas at January 6, 2011 10:08 AM
---
I believe most Americans see government as a necessary evil. Best to keep that evil small and out of our way.
Posted by: petesuj at January 6, 2011 11:29 AM
---
Posted by: Eddie (Enemy of the State) at January 6, 2011 04:20 PM
---
LOVE your comments, thank you.
Posted by: Wild Thing at January 6, 2011 11:28 PM
---