« New Facts About "Together We Thrive" ~ Obama Uses Deaths Of Americans To Campaign!!! | Main | Pat Caddell Expresses His Distain for New York Times Columnist Paul Krugman »
January 15, 2011
GOP Picks Priebus to Head Party

The new national Republican Party chairman says his party has to "get on track'' to "defeat Barack Obama in 2012.'' In a brief victory speech today, Reince Priebus asked for unity within the fractured 168-member Republican National Committee

Republican National Committee Chairman Michael Steele bowed out of his longshot bid for a second term, bringing an end to a two-year tenure more defined by gaffes than the electoral victories his party racked up.
"I will step aside because I think the party is ready for something different," said Steele before the fifth ballot for chairman began. He immediately threw his support to former RNC official Maria Cino's candidacy.
Even in defeat, however Steele was unapologetic about his time in office. "I hope you all appreciate the legacy we leave," he told the 168 members of the RNC. "Despite the noise, despite the difficulties, we won."

Steele finished second on the first ballot, a single vote behind Wisconsin Republican party chairman Reince Priebus. But he progressively lost support as the balloting went on as the 168 committee members made clear that they have decided to move past his stormy time in office.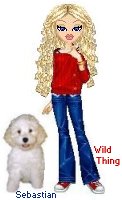 Wild Thing's comment........
I honestly don't know much about this man.
Let's hope and pray that the GOP has chosen someone that is NOT a RINO and someone that will do a good job.
Posted by Wild Thing at January 15, 2011 01:40 AM
---
Comments
The RNC just thumbed its nose at the Tea Party. This guy is bad news for Conservatives in the Republican party.
Here's some info Texas Fred posted.
In the wake of his candidacy for chairman of the Republican National Committee, Priebus has come under fire from conservative activists for his role in seeking federal stimulus funds during his time at the Michael Best & Friedrich law firm in 2009. Priebus was a member of the firm's "Stimulus Legislation Team," which sought to "identify opportunities, prepare appropriate proposals and make targeted contacts to secure [federal] funds."[13] He has denied association with that team.
His law firm also supports Obamacare and says it's constitutional.
http://biggovernment.com/jhoft/2010/12/30/good-grief-leading-rnc-candidates-law-firm-supports-obamacare-says-its-constitutional/
Posted by: BobF at January 15, 2011 10:20 AM
---
Those idiots at the RNC just don't get it.
They replace one RINO with another. Then they wonder why the contributions from the "little guy", yours' truly included, have all but dried up.
This guy is no more a healer than Lindsay Graham, for gosh sake.
The folks over at the DNC must be partying like it's 2008. If you know what I mean.
Posted by: Sean at January 15, 2011 11:13 AM
---
If this is true, then the RNC is a total waste of time for conservatives. I believe Bobs article because the RNC has consistantly been more of a good old boys club than a promoter of conservative candidates. I first noticed it when the RNC worked against Ronald Reagan(and the wishes of most Republican voters) in 1980. The RNC hasn't changed and I don't expect it to if it won't even acknowledge the wishes of the Tea Party.
Posted by: TomR,armed in Texas at January 15, 2011 12:37 PM
---
Also there will be a third party running in nov. 12 and obama will get re elected. Because I won't vote for no damn RINO. Its the same old shit the demos or a Rino no difference. George Wallace was right. 'Theres not a dimes worth of difference between a democrat and a republican.'
Posted by: Mark at January 15, 2011 12:57 PM
---
pray...I am beginning to think there is a massive revolution afoot and these "leaders" haven't a clue...batten down the hatches.
Posted by: jan at January 15, 2011 04:58 PM
---
Bob, thank you sooo much for that information and link.

Jan, I agree, lots of prayers.
Thank you everyone for your awesome input about this guy. I don't even think I ever heard of him before.
Posted by: Wild Thing at January 16, 2011 02:49 AM
---