« Democrat Rep.Jerrold Nadler: GOP Reading Constitution "ritualistic reading" on the floor "total nonsense" and "propaganda" | Main | Homeless Man With Golden Radio Voice in Columbus, OH. ( VIDEOS) »
January 06, 2011
God Bless You Speaker Boehner
House Speaker Nancy Pelosi delivering her seemingly never-ending exit speech as she prepared to hand the gavel over to new House Speaker John Boehner. Pelosi seemed to use her remarks to boast about what she considered her accomplishments, sounding much more like a campaign speech than a graceful stepping aside. Eventually, she got around to John Boehner, praising him as a "skilled legislator" and a servant of the people, and then handed him the gavel as Speaker of the House.
There was visible tension in the GOP section of the floor when Pelosi read out a litany of the bills passed by the 111th Congress...even a few soft goans.
Almost no Republicans applauded when Pelosi mentioned the repeal of Don't Ask Don't Tell. There was a lot of smiling-through-annoyance, and a slightly smaller level of document-checking and cell phone-checking.

.
.
House Speaker John Boehner receiving the gavel from Nancy Pelosi, and then delivering his remarks on assuming leadership of the U.S. House of Representatives.
Boehner promised more openness, saying all bills will be posted online for three days for Americans will have a chance to read them before they are voted on, and he said there will be renewed focus on doing the "People's business." "It's not about us," Boehner said.
.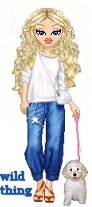 Wild Thing's comment........
I thought she would never shut up AUGH! She will be known in history as the worst Speaker of the House our country has ever had. No one ever did what she has done with turning the lights off on everyone, locking the door and not allowing the Republicans in and putting security guards at that door to make sure they did not get in. I will never forget that video Eric Cantor made that day that I posted here. He did it to show proof of how they were locked out.

The 112th was sent to save our Republic, they will need our prayers as they will be attacked big time by the media and the democrats. 2010 was only the beginning. 20 years of "Patriot focused" elections will get the train back on track.
Posted by Wild Thing at January 6, 2011 01:55 AM
---
Comments
For me the horrific moment came when she kissed him. Now he'll need shots to clear up the disease. We KNOW where SanFran Nan has been. Ewwwwwwwww!
Posted by: petesuj at January 6, 2011 07:41 AM
---
The 112th - The light shines again: a Renaissance if you will. And the symbolic parallellism that the worldwide emergency # for mobile phones is 112 cannot be ignored. The time is NOW, the antidote repairmen are IN THE HOUSE helping us get back to basics. Let freedom ring, and His Will be done.
Posted by: jan at January 6, 2011 08:08 AM
---
It's a recurring theme with Democrats when they relinquish power.
Speaker Pelosi couldn't believe the day was not about her.
She spoke longer than incoming Speaker Boehner.
Who can forget Bill Clinton's slow walk out of Washington on January 20, 2001, George W. Bush's Inauguration Day ?
Clinton couldn't stop talking and playing to the cameras on that day.
He spoke for nearly an hour to the cameras and a small group of his retired staff gathered at the tarmac of the airport on somebody else's day.
It's not about the American people; it's not about our republic; it's not about our constitution and the civility of it working; it's not about the new office holder; it's all personal, it's all about themselves.
No propriety. No tact. No decency. No class.
What a contrast with Republicans who both assume and leave with humility.
Posted by: Carlos at January 6, 2011 08:44 AM
---
Even some members of her own party now think Pelosi is nuts. However, she was voted in as minority leader to continue running the Dems in the House. That may be good as she will keep on screwing the pooch and will show the Dems in stark contrast to the Repubs. I can only hope right now that the Repubs don't fall into that compromise trap.
Posted by: TomR,armed in Texas at January 6, 2011 09:53 AM
---
I guess the nickname Pelosi got , "Screecher of the House" now the dems have labeled Boehner "Weeper of the House". I don't care what his emotions are as long as he gets the job done that he was sent there to do. Considering his reply to Harry Reid it looks like he's on the right track.
We shall see.
Posted by: Mark at January 6, 2011 10:50 AM
---
JB gets "it"...however he chooses to manage it will be historical in my book :)
Posted by: jan at January 6, 2011 05:44 PM
---
Great comments and input, thank you everyone so much.
Posted by: Wild Thing at January 6, 2011 11:24 PM
---