« Obama's Anti-Drilling Policies Costing Federal Government Billions in Lost Revenue | Main | RHINO John McCain Calls Obama a 'Patriot,' Rejects Critics Who Say He's 'Unworthy' to Lead »
January 17, 2011
Elected Republicans LISTEN To A True Hero and Non RHINO Rep. Allen West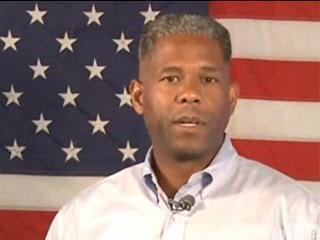 Rep. Allen West: "I Ain't Toning Down My Fiery Rhetoric. And Yes, I Do Pack Heat"
One thing is for sure: Rep. Allen West brings a certain flavor to the U.S. Congress. From the Palm Beach Post (Florida), about the conservative Republican and former lieutenant colonel (who has a concealed weapons permit):
"Within hours of the shooting that killed six and critically injured Giffords, some commentators placed the massacre in the context of the nation's heated political climate and blamed the tea party movement, Sarah Palin and other conservatives although no public evidence has suggested accused gunman Jared Lee Loughner was associated with or sympathetic to any of them. Some critics pointed to West's own words — such as saying citizens must be 'well-informed and well-armed because this government that we have now is a tyrannical government' — as contributing to that climate."

More:
"West has rejected such criticism and accused those making it of trying to score political points. 'One of the concerns I do have is the political opportunism that has come out of this. That's kind of deplorable and unconscionable what some people are doing. This is not the time to start looking for grandstanding and things of that nature,' West said on his way into a West Boca Chamber of Commerce breakfast at Boca Lago Country Club. Asked if he had any regrets about his choice of words in the past, West said, 'No I don't, because I think when you look at the president saying don't bring a knife to a gun fight and the fact that the president talked about if the Republicans were to win in the midterms we're going to have hand-to-hand combat.' He also said a blogger in Broward County had once said West should be skinned alive, so "I think there are some things that both sides need to be concerned about."
More:
"West, a retired U.S. Army lieutenant colonel, has said his references to 'bayonets' and military imagery are metaphorical — and he has no plans to stop using them. 'Now that I've been sworn into Congress I'm still the type of person that, if there are means by which I can inspire people, I will use historical references and metaphors, which is what I have done. But my background is, I am a tough guy and in tough times we have to use a little bit of stronger language when you start talking about the future legacy of my country,' West said."

On Being A Pistol-Packing Congressman

From Sunshine News (Florida), about the conservative Republican:
"At a West Boca Chamber of Commerce breakfast Tuesday, Congressman Allen West, an Army veteran, was asked if he was packing heat. After all, the Senate's sergeant at arms has warned all members of Congress to stay watchful and take threats seriously. According to a CBS12 story, at first West replied, 'No, I can't tell you that.' Later he said, 'No, I'm not' carrying a weapon. West said he decides whether to pack a pistol by the crowd he's around -- and the chamber folks are friendly types."

The Sun Sentinel (Florida) adds:
"West reminded reporters on Tuesday, he has a permit to carry a concealed weapon, 'and when it's appropriate, I'll take the necessary precautions.' 'It depends on the place you're going to be and the environment I'm going to be in but I do have that as an option for my own personal protection. The most important thing is you coordinate with local law enforcement to make sure the people are protected,' he said."

.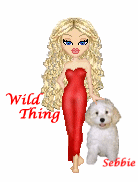 Wild Thing's comment.........
I wish all the Republicans that have been elected would think like Allen West!!!
He is so awesome!!!!!!

....Thank you Mark for sending this to me.
Mark
3rd Mar.Div. 1st Battalion 9th Marine Regiment
1/9 Marines aka The Walking Dead
VN 66-67


Posted by Wild Thing at January 17, 2011 05:48 AM
---
Comments
It's too bad other Republicans don't have the kahonas of Lt. Col West.
Posted by: BobF at January 17, 2011 07:35 AM
---
Allen West is a breath of fresh air in the putrid swamp of politics. I'll be watching this freshman class of Repubs to see who turns out to be conservatives and who is a Rino.
Posted by: TomR,armed in Texas at January 17, 2011 10:50 AM
---
The first real man in the Congress in a very long time.
Posted by: Mark at January 17, 2011 11:55 AM
---
You can bet your life that if Col West is carrying a weapon, he definitely knows how to use it.
Posted by: BobF at January 17, 2011 08:25 PM
---
Thank you all so much. I agree, it is refreshing and I too always look forward to seeing what he is doing and has to say.
Posted by: Wild Thing at January 18, 2011 02:39 AM
---