« Come On Down To The Farm - Birds & Bees Explained | Main | Kiss your 100-watt lightbulb goodbye ~ Thanks To Brain DEAD Environmentalists »
January 02, 2011
Bomb Hits Coptic Church In Alexandria, Egypt Killing 21 Christians
FOX News
ALEXANDRIA, Egypt – A powerful bomb, possibly from a homicide attacker, exploded in front of a Coptic Christian church as a crowd of worshippers emerged from a New Years Mass early Saturday, killing at least 21 people and wounding nearly 80 in an attack that raised suspicions of an Al Qaeda role.

The attack came in the wake of repeated threats by Al Qaeda militants in Iraq to attack Egypt's Christians. A direct Al Qaeda hand in the bombing would be a dramatic development, as Egypt's government has long denied that the terror network has a significant presence in the country. Al Qaeda in Iraq has already been waging a campaign of violence against Christians in that country.

Police initially said the blast came from an explosives-packed car parked outside the Saints Church in the Mediterranean port city. But the Interior Ministry later said it was more likely from a bomber who blew himself up among the crowd.

Both tactics are hallmarks of Al Qaeda and have been rarely used in Egypt, where the government crushed an insurgency by Islamic militants in the 1990s. Though the government of President Hosni Mubarak denies an Al Qaeda presence, Egypt does have a rising movement of Islamic hard-liners who, while they do not advocate violence, adhere to an ideology similar in other ways to Al Qaeda. There have been fears they could be further radicalized amid growing sectarian tensions between Egypt's Muslim majority and Christian minority.

Nearly 1,000 Christians were attending the New Year's Mass at the Saints Church, said Father Mena Adel, a priest at the church. The service had just ended, and some worshippers were leaving the building when the bomb went off about a half hour after midnight, he said.
.


Barack Obama released a statement today claimed the victims were both Christian and Muslim.
From the White House :
"The attack on a church in Alexandria, Egypt caused 21 reported deaths and dozens of injured from both the Christian and Muslim communities."
All 21 of the victims in the attack were Christian. No Muslims died in the attack.
The explosion, during the first hour of the New Year, left 21 dead, 79 injured and questions about possible involvement of al-Qaida. All but eight of the injured and all the fatalities were Christians from Saints Church, located on the eastern side of the coastal city.
.
And this next thing which is just soooo typical of Muslims and their DNA hate for Jews and Christians ~ Wild Thing


The Islamist Palestinian movement Hamas also condemned the attack, saying it was "certain it was the work of elements acting against the interests of Egypt and looking to promote confrontation between Muslims and Christians"
A top Shiite Muslim leader in Lebanon, Sheikh Abdel Amir Kabalan, denounced the attack as a "terrorist act aimed at sowing chaos and fear in Egypt".
"This terrorist act bears the fingerprints of Zionists who keep on targeting religious sights and are working to … sow discord between Muslims and Christians," Kabalan said in a statement.
.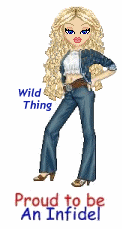 Wild Thing's comment........
God bless the Coptic Christians. They have suffered enormously because of their beliefs. Rest the souls of those killed, and comfort the survivors and families.
I'll be waiting for Muslims around the world condemn this violence and to defend Christians.
And to top it off Obama has to bring his muslims into being victims when they were NOT. He truly hits raw nerves with me.
There was also this on Christmas Eve.
Islamic sect claims Nigeria attacks, toll at 86 BAUCHI, Nigeria, Dec 28 (Reuters) - A radical Islamist sect said on Tuesday it was behind bombings in central Nigeria and attacks on churches in the northeast of the country that led to the deaths of at least 86 people.
Posted by Wild Thing at January 2, 2011 07:47 AM
---
Comments
obama is a muslim. He has proven that consistantly so many times that it is no longer a question with me. He probably has an excuse for the 9/11 hijackers and thinks of them as martyrs. May piss be upon obama.
Posted by: TomR,armed in Texas at January 2, 2011 11:19 AM
---
Tom, DITTO!
"May piss be upon obama"
Posted by: Wild Thing at January 2, 2011 05:39 PM
---