« Sheriff Paul Babeu on Napolitano's Afghan Trip: "It's Outrageous!" | Main | UFC Champ Jacob Volkmann Wants To Fight Obama »
January 05, 2011
API President and CEO Jack Gerald: "We oppose the EPA unilaterally regulating greenhouse gas emissions"

API President and CEO Jack Gerald announced today at his "State of American Energy" event at the Newseum in Washington DC that, "We oppose the EPA unilaterally regulating greenhouse gas emissions."
Jack Gerald: Between 2004 and 2007 the oil and gas industry created 2 million jobs in the United States.
Gerald also said that the Waxman-Markey bill clearly was an overreach of government.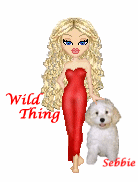 Wild Thing's comment........
Thank God he said this, we need to drill. We need to stand on our own as a country and the thing is we could if the politicians would STOP giving in to special interests groups and the enviro brain dead zombies walking our earth.
Posted by Wild Thing at January 5, 2011 04:40 AM
---
Comments
One of the anti energy excuses has been that it would take ten years to recover oil/gas from new fields and get it to the consumer. So we should get our energy supplies from foreign interests immediately. Well, I first heard that about forty years ago. So, we could have had that domestic energy to us thirty years ago. Now of course, new oil/gas can be recovered much quicker, much more safely and much more "environmentally correct". There is no reason, other than political, that America should be less than 100% energy independent. Drill, baby, drill.
Posted by: TomR,armed in Texas at January 5, 2011 10:31 AM
---