« Look What Needs To Be Done Before Changes Take Effect Repealing DADT | Main | Vietnam Wall Christmas »
December 22, 2010
START Treaty Clears Last Senate Hurdle Before Ratification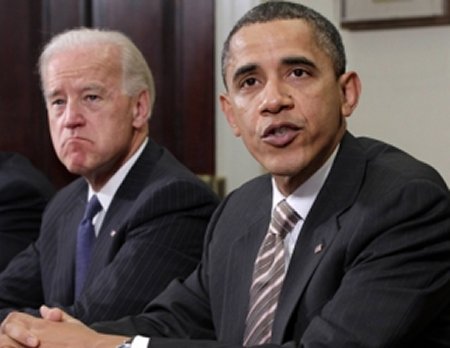 START Treaty Clears Last Senate Hurdle Before Ratification
The Senate on Tuesday voted to limit debate on ratification of a major arms control accord with Russia, setting the stage for a final vote on the so-called START treaty.
The Senate voted 67-28 to advance the legislation, easily exceeding the 60 votes required.

The Senate is expected to ratify the treaty some time on Wednesday in what would be the latest in a string of legislative victories for President Obama after his party was soundly beaten in the midterm elections last month.
Earlier, Republicans senators expressed outrage as Obama secured enough votes for ratification.
At least 10 Republicans publicly announced their support for the accord, including Tennessee Sen. Lamar Alexander, the No. 3 Republican in the Senate, putting it on a virtual glidepath to ratification by Wednesday night.
Republicans Isakson, Corker, Bennet, Brown and Lamar Alexander will support the nuclear treaty with Russia.

At a GOP news conference, Republicans who oppose the treaty warned of the consequences.
"Well this is a joke," said Sen. Jeff Sessions, R-Ala., adding that he believes the administration gave up too much to the Russians to negotiate the treaty.
"When you want zero nukes in the world, you're not an effective negotiator," he said.
Sen. Jim DeMint, R-S.C., said it's clear the administration is checking the box on many issues without any substance behind the box.
"We join millions of Americans who are outraged," he said, adding that it is being crammed under the cover of Christmas.
Senate Minority Leader Mitch McConnell, R-Ky., and Sen. Jon Kyl, R-Ariz., the No. 2 Republican in the Senate, also oppose the START agreement.
Treaty backers were heartened as several Republicans broke ranks, voting against three Republican amendments that would have effectively killed the treaty.
Alexander said he is "convinced that the plan's implementation will make giant steps toward modernization of those facilities so that we -- and our allies and adversaries -- can be assured that the weapons will work if needed."
"The president's statement that he will ask for these funds and the support of senior members of the Senate Appropriations Committee means that the plan is more likely to become a reality," he said on the Senate floor. "This will make sure the United States is not left with a collection of wet matches."
Sen. Johnny Isakson, R-Ga., said: "Only through setting the example, without giving in or capitulating a thing, do we give hope to the future that my grandchildren and yours can live in a world that will not be free of nukes but will be secure; that loose nukes are not in the hands of bad people; and we have transparency and accountability while still having the capability to secure ourselves both offensively and defensively to ensure the security of the people of the United States of America."
The treaty specifically would limit each country's strategic nuclear warheads to 1,550, down from the current ceiling of 2,200.
It also would establish a system for monitoring and verification. U.S. weapons inspections ended a year ago with the expiration of a 1991 treaty.
.

AP: Sen. Jon Kyl of Arizona says the Obama administration has not negotiated the START arms reduction treaty in good faith. He and other colleagues want to slow the effort down to study issues with the US-Russia arms pact. (Dec. 21)
Republican Jon Kyl Blasts START Treaty Negotiations: "Lets Hurry Up and Get This Over With -Is the Attitude"
.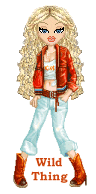 Wild Thing's comment........
Here is the Roll Call of Votes.
Whatever makes us weaker is what these people want.
Message to RINO-Republicans Isakson, Corker, Bennet, Brown and Lamar Alexander, it's going to cost you BIG TIME. The Republican Rinos are doing Obama a favor. These Rinos Republican deserve to lose the election when their term is up. They are just like the liberal Democrats and have already broken promise to the American people. They don't listen to the American people.

Posted by Wild Thing at December 22, 2010 05:50 AM
---
Comments
U.S. President's Ronald 'Dutch' Reagan... Richard
M. Nixon and Harry S. Truman are turning over in their respective graves!
Posted by: darthcrUSAderworldtour07 at December 22, 2010 08:47 AM
---
These Rinos need to be enjoying their last term in office. Especially Lamar Alexander. He used to be very conservative. I remember his run for the presidency. However, over time he has become a "moderate(Dem lite?) Repub. I hope this vote seals his fate.
Posted by: TomR,armed in Texas at December 22, 2010 09:48 AM
---
Yup this is what Barry's been after dis Arming American now thanks to the Republicans he can achieve that goal.
Posted by: Mark at December 22, 2010 12:14 PM
---
I highly recommend rope neckties for everyone of these traitors.
I have also officially quit the Repubik-an party. I will vote as an Independent or not at all. The Repubik-an's are not looking out for our interests no matter waht they may say. Its all about power, greed and money.
Posted by: Eddie (Enemy of the State) at December 22, 2010 06:46 PM
---
DITTO all of you, thank you all so much.
Posted by: Wild Thing at December 22, 2010 06:52 PM
---