« Lakin Sentenced: Dismissal, 6 Months | Main | Straight Troops Must Shower With Gays, Says DOD Working Group »
December 19, 2010
Senate Passes Bill to Lift Military Gay Ban ~ Not A Good Day For America and Our Troops!!!
The final vote was 65-31, with eight Republicans crossing the aisle to support the measure.

Sen. Richard Burr (R., N.C.) and Sen. John Ensign (R., Nev.) both voted to repeal the U.S. military's "Don't Ask, Don't Tell" policy on homosexuality. The measure passed by a 65–31 margin this afternoon. Other Republicans voting in favor of repeal: Sen. Mark Kirk (Ill.), Sen. Scott Brown (Mass.), Sen. George Voinovich (Ohio), Sen. Lisa Murkowski (Alaska), and the Maine ladies, Sen. Olympia Snowe and Sen. Susan Collins.
Burr said it was not a difficult vote to cast, despite his state's being home to Camp Lejeune, the largest Marine Corps base on the East Coast. Gen. James Amos, commandant of the Marine Corps, had been one of the most high-profile opponents of repeal.
"Even though this bill has now passed, it should never be enacted immediately," he said, expressing concern over how and when the bill would go into effect. Burr said he hoped the implementation process would address his concerns and those of military officials, like General Amos, who had come out against repeal. "The speed with which this was done ignores their input and their concerns," he said.
With this repeal, the process is set in motion to, for the first time in U.S. history, allow gays to serve openly in the military without having to hide their sexual orientation. Under President Bill Clinton's "don't ask, don't tell" law, men and women in service were required to stay silent about their sexuality, and since 1993 more than 13,500 service members were dismissed for failing to do so.
Earlier this week the House approved the bill by a 250-174 vote. The next step is for President Obama and his top military advisers to certify to Congress that ending the repeal of this policy would not hurt the ability of troops to fight. Thereafter, there will be a 60-day waiting period before the passed bill becomes law.

New Hampshire Senator Shaheen says this move will strengthen our national security.

NO it won't~ ~ Wild Thing

.

Marine general suggests repeal of 'don't ask' could result in casualties
The Marine Corps' top general suggested Tuesday that allowing gays to serve openly in the military could result in more casualties because their presence on the battlefield would pose "a distraction."
"When your life hangs on the line," said Gen. James F. Amos, the commandant of the Marine Corps, "you don't want anything distracting. . . . Mistakes and inattention or distractions cost Marines' lives."
He cited a recent Defense Department survey in which a large percentage of Marine combat veterans predicted that repealing the "don't ask, don't tell" law would harm "unit cohesion" and their tight-knit training for war.
"So the Marines came back and they said, 'Look, anything that's going to break or potentially break that focus and cause any kind of distraction may have an effect on cohesion,' " he said. "I don't want to permit that opportunity to happen. And I'll tell you why. If you go up to Bethesda [Naval] Hospital . . . Marines are up there with no legs, none. We've got Marines at Walter Reed [Army Medical Center] with no limbs."
Amos had said previously that allowing gays and lesbians to serve openly could cause "distractions" and "risks" for combat units. But his remarks Tuesday were the first time that he or any other senior military leader has suggested that repealing the 17-year-old "don't ask, don't tell" law could directly endanger troops and cost lives.

The Marine Corps leaders have been more resistant to overturning the law than other branches of the armed forces.
The Defense Department survey, released last month, found that 58 percent of those in Marine combat arms units predicted that repeal would negatively affect their ability to "work together to get the job done." In comparison, 48 percent of those in Army combat units felt the same way.
Amos, the first Marine commandant with a background as a jet pilot, has been outspoken on the subject since he was confirmed by the Senate in September. In testimony to the Senate Armed Services Committee on Dec. 3, he was more critical of efforts to overturn the law than the other military branch chiefs, saying that changing the rules during wartime would be disruptive and ill-advised.

.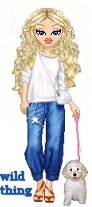 Wild Thing's comment.........

Obama Nation = ABOMINATION!
Marine Commandant General James Amos has stated several times that openly practicing homosexualism will get Marines killed. The top guy in the Marine Corps says so. He has been in the trenches. He knows.
As I said earlier, any senator that voted in support of DADT has knowingly and quite purposefully gone about destroying and weakening America's military .
Damn them, for making the already super deadly and tough lives of our brave troops, especially SpecialOps and troops at the tip of the spear on the frontlines, have to even think about dealing with these distractions. Damn them all.
May the blood of the lost who tragically die needlessly from such an insane circus and dangerous distraction stain their hands unto eternity.
Posted by Wild Thing at December 19, 2010 02:50 AM
---
Comments
I wish that we the public could impose some unpopular legislation on Congresspeople. Like they must wear Mickey Mouse ears at all times or they must kiss our asses whenever they are out in public.
Posted by: TomR,armed in Texas at December 19, 2010 10:45 AM
---
Damn them is right. Openly practicing queers in our Military. There must be a solution to this, but I don't see one.
Toe poppers come to mind.
Posted by: Mark at December 19, 2010 10:56 AM
---
Tom, I would LOVE to be able to have that happen.
Mark, ditto that!
Posted by: Wild Thing at December 20, 2010 12:03 AM
---