« Grandma Got Run Over By Obama - Health Care Parody | Main | Howard Fineman Tells Olbermann: Angry Democrats Not Only Said 'F the President, But Also ' 'No F-ing Way,' 'He F-ed It Up' »
December 10, 2010
Sarah Palin - American Girl-Tribute
.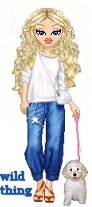 Wild Thing's comment........
What a wonderful video!!!
And just think she has a birth certificate and she hasn't got any of her past school records hiden. She is Sarah and honest and not owned by George Soros!

....Thank you Mark for sending this to me.

Mark
3rd Mar.Div. 1st Battalion 9th Marine Regiment
1/9 Marines aka The Walking Dead
VN 66-67


Posted by Wild Thing at December 10, 2010 02:48 AM
---
Comments
Excellent.
What a gal !
Thanks for making my day with this post.
Posted by: Carlos at December 10, 2010 05:44 AM
---
didn't she have a sprained knee while playing in the playoffs...Hmmm...seems like she's right obama has no cajones.
Posted by: Mark at December 10, 2010 07:19 AM
---
Sarah is a very special person, who has risen to prominence,when the Country needed it the most. Just like Reagan, Truman and to some extent G.W. Bush.
She resonates and puts into words and actions what the majority of God fearing American Citizens feel and believe, in their hearts and souls.
Whether or not she will be a Presidential Candidate in the future remains to be seen. I will tell you this. Any future Presidential Candidate will need to seek out and receive Sarah Palin's blessing, if they have hope of getting elected.
For proof of this,one needs to look no farther than the results of November 2010.

America needs Sarah and a whole hell of a lot more like her.
Posted by: Sean at December 10, 2010 11:23 AM
---
That's what I'm talking about.
Posted by: Jack at December 11, 2010 01:08 AM
---
Great input and comments thank you all so much.
Posted by: Wild Thing at December 11, 2010 01:22 AM
---