« Arab" Youths Arrested for Setting Israeli Fire That Killed 41 | Main | Al Franken Reads The Bible To Prove Tax Cuts Should End »
December 06, 2010
Santa Clause is a Paratrooper! Elves gear up for Operation Toy Drop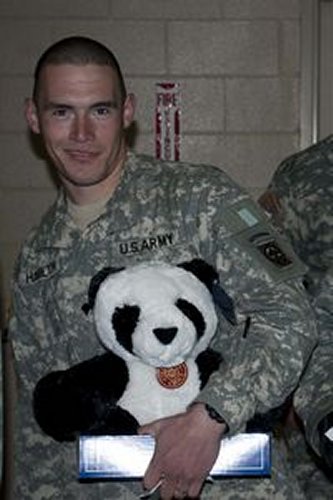 A paratrooper at Fort Bragg waits in line December 4, 2009 with toys to donate at last year's Operation Toy Drop. This year's event takes place December 10th and 11th at Fort Bragg.
.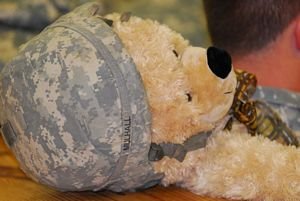 Paratrooper Mulhall waits with his bear for an opportunity to jump at Operation Toy Drop last year. The annual event takes place December 10th and 11th at Fort Bragg and will raise more than 6,000 toys for area families.
.
Santa Clause is a Paratrooper! Elves gear up for Operation Toy Drop
POPE AIR FORCE BASE, NC - As the paratroopers of the U.S. Army Civil Affairs and Psychological Operations Command (Airborne) gear up for what will be the biggest airborne operation held by the U.S. Army, one thing remains first on their minds, it's for the kids.
"For me, Toy Drop means that for Christmas morning, a child who doesn't usually get any sort of presents will be able to open one and play with that toy all day long," said Hipenbecker. "That child wouldn't have gotten that toy if it wasn't for these caring paratroopers."

The annual Randy Oler Memorial Operation Toy Drop has become the largest combined airborne operation held by the U.S. Army Reserve's USACAPOC(A) with the help of Pope Air Force Base's 43rd and 440th Airlift Wings, the participation of Soldiers from Fort Bragg's XVIII Airborne Corps, 82nd Airborne Division and Special Operations Command. This year's event takes place December 10th and 11th at Fort Bragg, North Carolina and hopes to raise more than 6,000 toys for families in need.
Here's how it works. Paratroopers bring an unwrapped toy to donate in exchange for the opportunity to earn foreign jump wings from allied soldiers from around the world.

What is OTD 13?
Operation Toy Drop is a week-long, philanthropic project where Fort Bragg's paratroopers (or visiting paratroopers from across the nation) individually contribute new, unwrapped toys to be distributed to local children's homes and social service agencies. Despite the project's name, these toys are not "dropped" anywhere except into the arms of deserving children throughout.
This year's event will host allied jumpmasters from 10 different countries. Joining the returning allied jumpmaster favorites from Germany, Canada, Poland, Ireland, and Chile, are jumpmasters from Botswana, Thailand, Estonia, Israel, and Latvia.
Elves, including Hipenbecker, collect and sort the toys by age and gender, wrap the toys, and deliver them to wherever they are needed.
The event incorporates airborne training, foreign military jumpmasters and local charities into one event. Toys are distributed to social service organizations and children's homes throughout central and Eastern North Carolina as well as the Pediatrics section of Womack Army Medical Center, and military Families in need.
The first Operation Toy Drop in 1998, with the help of Marine pilots, was very small and collected around 200 toys, but in the years to follow the operation continued to grow, grossing up to about 35,000 toy donations since the beginning of Operation Toy Drop.

Last year, the event drew more than 2,000 paratroopers, 2,900 toys, and 24 allied jumpmasters. Started by then Staff Sgt. Randy Oler, a jumpmaster for USACAPOC(A), the event has become a tradition for Fort Bragg's paratroopers. The operation was renamed in Oler's honor after his sudden death from a heart attack in 2004.

This year's event is promised to be even bigger, allowing more toys to be given to Families in need. USACAPOC(A) has reached out to the communities surrounding Fort Bragg and toy collection boxes have been placed in area businesses. In addition, the local hockey team, the FireAntz, will be collecting toys during their military appreciation games, Dec. 3 and 4.
"Families should come out and see the airborne operation, see what their paratrooper does, and join in on all the activities that will be available," explained Hipenbecker. "It's a great opportunity to get the community involved and join in on the holiday spirit."
.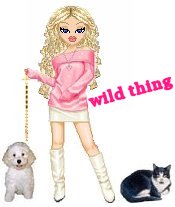 Wild Thing's comment........
We have such awesome Americans in our military. God bless each one of them and their loved ones and keep them safe.
Posted by Wild Thing at December 6, 2010 02:50 AM
---
Comments
What a neat idea. Making parachute drops for a charitable cause. AIRBORNE!
Posted by: TomR,armed in Texas at December 6, 2010 10:19 AM
---
Yeah, but wouldn't Santa jump himself and deliver the gifts in person...Hehehehe
Posted by: Mark at December 6, 2010 05:13 PM
---
Posted by: Wild Thing at December 6, 2010 11:36 PM
---
Posted by: Wild Thing at December 6, 2010 11:37 PM
---