« We Want A New President For Christmas | Main | Look What Needs To Be Done Before Changes Take Effect Repealing DADT »
December 22, 2010
Political Impact of New Census Numbers
Republican-leaning states all across the South and West will gain congressional seats based on the results of the 2010 Census, according to population counts released Tuesday.
The Census Bureau announced that eight states will gain a total of 12 seats, while 10 states — mostly in the Northeast and Midwest — will lose seats.
The population shift sets the stage for potential GOP gains in Congress in 2012, while changing the political landscape ahead of a presidential race which in some respects is already starting.
Revealing initial results from the Census, Director Robert Groves also announced that the official U.S. population as of April 2010 is 308,745,538. The number represents a 9.7 percent increase from a decade earlier.
But the regional population shifts are what matter to lawmakers looking to boost their party's numbers in Washington. The Census is used to shape state legislative seats and allocate the 435 seats in the U.S. House of Representatives. With growth in the South and West averaging about 14 percent, states in those regions are set to gain the most additional representation in Congress.
Texas, continuing seven consecutive decades of growth, will gain the most seats with four more House members in 2012. Florida gains two, while Arizona, Georgia, Nevada, South Carolina, Utah and Washington each gain one.
States losing seats include Illinois, Iowa, Louisiana, Massachusetts, Michigan, Missouri, New Jersey, New York, Ohio and Pennsylvania. All those states lost one seat apiece, save for New York and Ohio, which lost two each.
.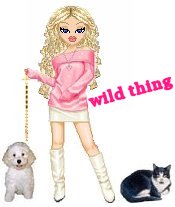 Wild Thing's comment........
Liberal policies can eventually ruin even the state with the most and best of just about everything; from ports, to agriculture, to tourism, to computer industry, to entertainment industry, to the weather – you name it – Calilfornia has it.
It has every advantage, and liberalism is bringing California down.


Posted by Wild Thing at December 22, 2010 05:47 AM
---
Comments
We gain four more seats in Texas. Sounds good, but------. The largest % of our population gain has been Hispanic. So there is talk of making two of the new seats Hispanic guaranteed. Many Hispanics are quite conservative, but the leaders they elect are liberal. So even though Texas as a whole is very conservative, we may end up with two new liberal representatives. We will see.
Posted by: TomR,armed in Texas at December 22, 2010 10:11 AM
---
I think that Tom is right. The Republican/Conservative shift is not a given, with this news.
The fact that some of the more Liberal states, Massachusetts, New Jersey and Ohio lost seats, does however make it more probable.
What it really is going to take is for the Powers that Be in the Conservative ranks, make sure that they put out Candidates that can win these newly created seats.
Posted by: Sean at December 22, 2010 10:50 AM
---
California is undergoing an implosion. And with the Cap and Trade becoming law......the shit will hit the fan.
I am looking for work in AZ,NV or TX.
Posted by: Glenn Mark Cassel AMH1(AW) USN Ret. at December 22, 2010 11:04 AM
---
Tom, thank you so much for your input about this. I see what you mean and I agree. There are not gimmies in this, it is still unsure what the future will be when they vote.

Sean, I agree, there have got to be real conservatives in the running and those that can win.
Glenn, I sure hope that there will be an uproar and a real awakening soon in CA. It is such an awesome place to live and liberals are really destroying it big time. It breaks my heart. I lived there for 27 years.
Posted by: Wild Thing at December 22, 2010 07:03 PM
---