« Political Impact of New Census Numbers | Main | START Treaty Clears Last Senate Hurdle Before Ratification »
December 22, 2010
Look What Needs To Be Done Before Changes Take Effect Repealing DADT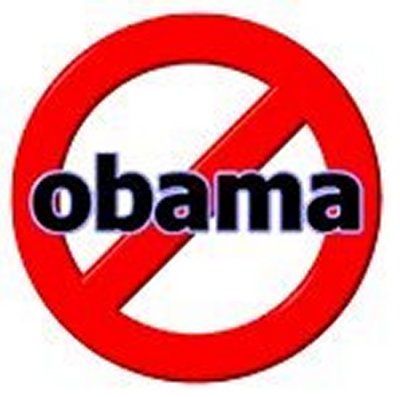 Hold your homosexuals! Military ban not over yet .......Look what needs to be done before changes take effect ...
By Brian Fitzpatrick

America's military isn't going 'gay' quite yet.
While President Obama plans this week to sign the repeal of the "Don't Ask, Don't Tell" policy banning open homosexuality in the military, the policy must remain in force until the president, the secretary of defense and the chairman of the Joint Chiefs of Staff can certify that the change will not impair combat readiness.
Before that happens the military must rewrite laws and regulations that could affect same-sex relationships, such as the Uniform Code of Military Justice ban on sodomy, and also indoctrinate soldiers, sailors and airmen to tolerate open homosexuality. The transition period is expected to take a year.
"It's important for people to know that this is not over," said Robert Knight, a leading opponent of the homosexual political agenda. "There are no permanent victories or defeats in politics. And this can be reversed at some point, in a more conservative Congress."
"Congress will have to legalize consensual sodomy, which is currently illegal under the UCMJ," said retired Army Col. Dick Black, former chief of the Army's Criminal Law Division and a Virginia state legislator. "There's a backlash brewing. This is a very serious issue for a lot of people. We're entering the presidential season, and if there's a candidate who says he will issue an executive order to ban homosexuality in the military, a lot of people would be very fired up about that."

Demonstrating that the repeal will not adversely affect the military could prove a great challenge for the president.
"We think it's going to be very damaging to readiness and recruiting," said Tommy Sears, executive director of the Center for Military Readiness. "You're going to have people currently serving, valuable, experienced individuals, refusing to continue. On the flip side, people who would have considered serving will not because this policy is going to say you must accept this open homosexuality policy. The military will not do things halfway. They will impose a zero tolerance policy for the full range of preferences and rights for homosexuals."

As Obama prepares to sign the repeal of DADT, opponents are preparing on several fronts to block implementation of the repeal.

On the legislative front, congressional Republicans, who will take control the House Armed Services Committee in January, will be pressured to block the policy change by defunding it.
"It's up to the new Congress to decide whether this is in the best interest of the country. They can make major obstacles in the implementation of this new policy if they choose to," said retired Army Lt. Col. Bob Maginnis, now a national security expert at the Family Research Council. "There's no obligation for Congress to fund any of this."
"Congress has a voice here. They are the ones who set the rules and regulations for the military. This will depend on how much they follow the text of the Constitution," Maginnis added. "Their primary obligation is to protect the armed forces … If they fail to, the consequences in terms of retention and recruiting could be devastating to the country."
"We believe they've slapped the military in the face and have betrayed the men and women in the service by using the military to push the homosexual agenda," said Mat Staver, spokesman for the Freedom Federation, a coalition of more than 100 political organizations. "We will ask the House to refuse to fund the repeal, which will take millions of dollars to fund."
On the state level, a prominent Virginia state legislator, Delegate Bob Marshall, announced on Saturday he is writing a bill that would ban homosexuals in the Virginia National Guard.
"According to Article 1, Section 8 of the Constitution, the state has power over recruitment in the Virginia National Guard," Marshall told WND. "Even when they are called up, the state still has authority over the selection and training of officers."
Marshall was the author of a Virginia bill challenging the constitutionality of Obama's national health care legislation, which led the way to a series of challenges by other states.

On the legal front, the Alliance Defense Fund is preparing to defend the religious liberty of chaplains and service members.
"Our concern is that chaplains and others will find their ability to work in the military will depend on their ability to censor themselves," said ADF Litigation Staff Counsel Daniel Blomberg.
"We're concerned whether chaplains can express their religious beliefs and sexual ethics without being punished or having reports written up against them," Blomberg added, pointing out that chaplains in foreign militaries have been "ostracized and marginalized" and threatened with discrimination complaints for raising Christian values in private counseling sessions.

On the political front, politicians who supported the DADT repeal can expect zealous opposition in the next election.
"We will mobilize our constituents to make those who betrayed our military and the national interest pay for what they've done on the eve of Christmas," said Staver.

"The findings of the Pentagon report were not scrutinized the way they should have been," said Elaine Donnelly, founder of the Center for Military Readiness, who alleged that several senators who voted for the bill "went back on their word" to vet the repeal thoroughly and may pay the price at the ballot box.
"Sen. [James] Webb (D-Va.), a Marine, said there needed to be time to consider the ramifications of this vote. Thirty percent of active Marines said they would leave, and 16 percent said they might leave. Sen. Webb is up for reelection next time, and the voters will have to evaluate that," said Donnelly.
.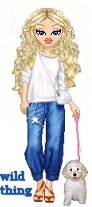 Wild Thing's comment........
I'm so tired of the military being used as a social engineering lab. And I'm tired of the rest of us being used as a social engineering lab as well!
Soldiers and Marines on the battlefield have already had to become more afraid the Monday morning quarterbacking of the court system than they are of the enemy.
I wonder if there's any possibility of reversing this before it goes into effect.
Ever read any of Sen. James Webb (D-Va.), stuff? His supporters have been denying all along that he's rather over the line ~ but I don't think they can do this anymore since he voted for cloture on the DADT legislation.He's simply heavily closeted.

....Thank you Mark for sending this to me.
Mark
3rd Mar.Div. 1st Battalion 9th Marine Regiment
1/9 Marines aka The Walking Dead
VN 66-67


Posted by Wild Thing at December 22, 2010 05:48 AM
---
Comments
Like Don Rickles used to say, "Now let's all skip to our fox holes!"
Posted by: darthcrUSAderworldtour07 at December 22, 2010 08:48 AM
---
Damn. Looks like the repeal is going through and obama can grin with satisfaction. If he had his way America would have no military.
Posted by: TomR,armed in Texas at December 22, 2010 10:04 AM
---
But to make it official Congress has to Legallize Sodomy how many congressmen do you thinkg are going to put their careers on the line for a bunch of perverts...Thats right Bonnie Fwank.
Posted by: Mark at December 22, 2010 12:18 PM
---
I want obama sodomized by his dog.
Posted by: Eddie (Enemy of the State) at December 22, 2010 06:49 PM
---
You all are sooo awesome, thank you.
Darth, Loved the Don Rickles quote. haha

Tom, yes and he signed it today. I bet he could hardly wait. Now tonight on FOX they are talking about how he is going to be pressured about gay marriage so it begins more yuk from all of this.

Mark, yessss Bonnie Fwank good point.
Posted by: Wild Thing at December 22, 2010 06:59 PM
---