« Failure Barack Obama Leaves Bill Clinton In Charge | Main | Sarah Palin Goes To Haiti With Samaritan's Purse President Franklin Graham »
December 12, 2010
Little Marines Say Goodbye to Their Father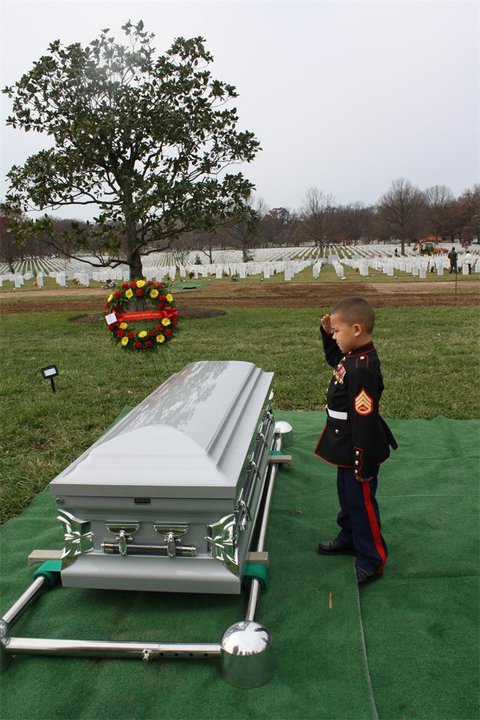 .
Little Marines Say Goodbye to Their Father

Rochester, N.Y.- Staff Sergeant Javier Ortiz-Rivera called his boys his little Marines. He loved playing with them and teaching them how to salute and stand tall.
The youngsters used those lessons to bid their father farewell. Wearing tiny Marine uniforms made especially for them, they saluted their father as he was laid to rest at Arlington National Cemetery.
Seventy family members and friends attended the service to honor Sergeant Ortiz-Rivera. It was his wish to be buried there.
Family members say Javier sensed he was in danger weeks before he was killed in Afghanistan.
In a letter dated the week before he was killed, Javier's brother Orlando says, Javier told his wife Veronica, he was exhausted and was tired of being shot at. Ortiz says he thinks his brother sensed he was in danger. At one point, Javier told his wife, "time seems to be slipping away."
Veronica Ortiz-Rivera received that letter yesterday.
Orlando Ortiz says his brother never questioned his service to his country and loved what he did.
Though his family is devastated, Orlando says they are very proud of Javier and know his children will be so proud, once they understand who their father was and that he died fighting for his country.
.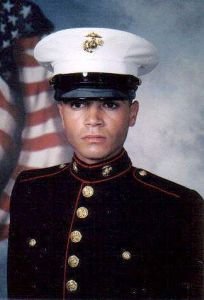 Staff Sgt. Javier O. Ortiz Rivera, 26, of Rochester, N.Y., died Nov. 16 while conducting combat operations in Helmand province, Afghanistan. He was assigned to 1st Battalion, 8th Marine Regiment, 2nd Marine Division, II Marine Expeditionary Force, Camp Lejeune, N.C.

26-year-old Staff Sgt. Javier Ortiz-Rivera, was killed Tuesday in an explosion in Afghanistan. Sgt. Ortiz-Rivera apparently was killed while on patrol in a remote region of the country.
Staff Sgt. Ortiz-Rivera, 26, joined the Marines after graduating from Edison Tech in 2002. He served three tours of duty overseas, in Iraq in 2003 and in Afghanistan in 2005 and 2010.
"He was dedicated to his Marines and was proud of them," said wife, Veronica Ortiz. "He told me he was extremely blessed to be out there with the guys he was out there with. He started a Bible study with his guys, and his faith was stronger than ever."

Ortiz-Rivera lived with his wife and three children, Alyssa Jade, 8, Andrew Joshua, 5, and Anthony Javier, 3, in married housing at Camp Lejeune. Veronica said in an e-mail that her husband was a wonderful father.
"They are devastated," Veronica Ortiz said in an e-mail. "Andrew says 'Papi died, but it's OK. He's an angel that lives in my heart.' Anthony asked, 'Why did my dad die?' I told him he died because he's our hero and he was protecting us. His response was, 'He was fighting the dragons and the bears, Mommy.' Our daughter Alyssa is old enough to understand but the reality is slowly setting in. She is taking it the hardest and wears her dad's dog tags and will be writing a letter to put in her dad's casket."

.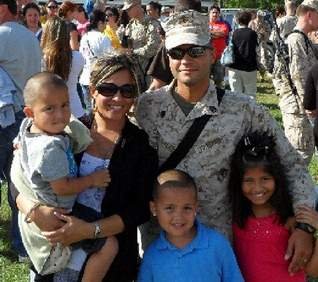 .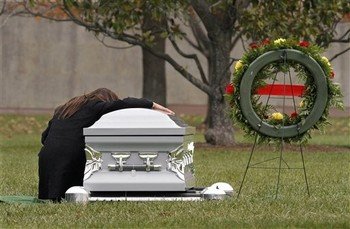 .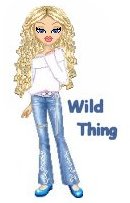 Wild Thing's comment........

Rest in peace brave Marine Staff Sergeant Javier Ortiz-Rivera. You will not be forgotten.
My heart aches for this family. May God give them comfort.

I can't help but contrast the high ideals and clear direction of our troopsan with the sleaziness and greasy corruption of our politicians. Looking at the amoral human waste in this government makes me ill when I read about these American patriots!

Posted by Wild Thing at December 12, 2010 03:45 AM
---
Comments
I met a lady last night, a customer, whose husband is now in Afghanistan. So far, he's served three tours in Iraq and two in Afghanistan. This crap has to stop. We either go in and win this war now our bring all the troops home.
Posted by: BobF at December 12, 2010 09:04 AM
---
Posted by: Jim at December 12, 2010 12:30 PM
---
Posted by: Mark at December 12, 2010 12:30 PM
---
Posted by: gator at December 12, 2010 12:58 PM
---
I agree Bob. Enough of this nation building nonsense.
Posted by: TomR,armed in Texas at December 12, 2010 07:37 PM
---
Count me in with that too Bob, I agree.
Posted by: Wild Thing at December 13, 2010 12:15 AM
---
My heart breaks for this family and so many others whose loved ones are serving in our military. I have 2 sons who are in the Marine Corp both serving in the Helmand Province of Afghanistan. My oldest son is based in Sangin - he is with the 3rd Battalion 5th Marines battling a Taliban stronghold. They took the base on Oct 13 and, as of yesterday, there were 20 casualties with over 50 severely wounded - 9 were killed within 4 days. This is where the British lost most of their men. They call it the Valley of Death.
Thank you Staff Sgt Ortiz-Rivera for the service you gave to our county. Thank you to the family for sharing your husband, father, son, brother and for giving us an upstanding Marine, my thoughts and prayers are with you.
Another Marine Guarding Heaven's Gates.
Posted by: jada at December 14, 2010 06:14 AM
---