« Don King Stopped For Ammo In Luggage | Main | Minnesota Vikings - Metrodome Roof Collapse »
December 13, 2010
Israel Says It Won't Share Jerusalem ~ GOOD For Israel!!!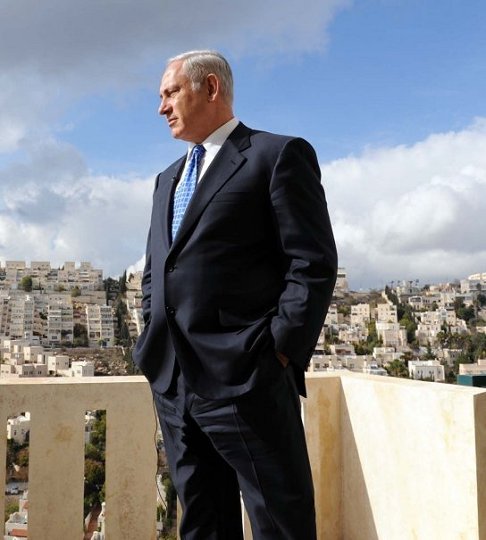 Israel says it won't share Jerusalem
Israeli Prime Minister Benjamin Netanyahu told reporters that Israel would not Jerusalem with the Palestinians despite what Defense Minister Ehud Barak spouted off earlier to the press.
Israel's leader dismissed Sunday a top ally's call to share the holy city of Jerusalem with the Palestinians, another reminder of the challenges the U.S. faces as it shifts gears on its troubled Mideast peacemaking strategy.
Prime Minister Benjamin Netanyahu's reaffirmation of his intention to hold on to east Jerusalem was liable to escalate friction between the two sides and with the Americans. The White House Mideast envoy is scheduled to arrive this week in another attempt to push peace efforts forward.
The conflicting claims to East Jerusalem lie at the heart of the Israeli-Palestinian conflict. The dispute over the area, home to sensitive Jewish, Muslim and Christian holy sites, has derailed past peace talks and spilled into violence.
Addressing the same gathering, Defense Minister Ehud Barak said the holy city will have to be shared as part of a future peace deal.
An Israeli official told The Associated Press that Defense Minister Ehud Barak was expressing a personal opinion, not the government's position.
"Those remarks were not coordinated with the prime minister," the official said. He spoke on condition of anonymity because Netanyahu has not responded publicly to Barak's remarks or to Clinton's speech.

.


Wild Thing's comment........
God bless this man and Israel, and keep them safe from all their enemies without and within! (Sadly, including the enemy we share with Israel the current President of the United States!)
Why should the Israelis share the city?God gave them clear title thousands of years ago.
If Israel ever gives an inch on this it will only be a matter of time before they lose all of Jerusalem and, consequently, Israel itself. Jerusalem IS Israel.
Posted by Wild Thing at December 13, 2010 02:47 AM
---
Comments
Every time Israel give in, it's never enough and it only encourages their enemies to keep attacking. Jerusalem belongs to Israel and the Jews and they shouldn't share it with anyone. We wouldn't share Washington, DC with England so why should Israel share their capital with anyone?
Posted by: BobF at December 13, 2010 08:04 AM
---
Let the Israelis keep Jerusalem. We can give the Palestinians obama.
Seriously, if the Palestinians were to control Jerusalem they would destroy all the Jewish and Christian holy sites.
Posted by: TomR,armed in Texas at December 13, 2010 10:48 AM
---
Any review of speeches from the dais of the United Nations for the past two years, and you, too, will conclude as I have that in 2010;
Benjamin Netanyahu is the leader in the free world.
Posted by: Carlos at December 13, 2010 11:58 AM
---
A lot of people have been trying to defend Bibi, and critizing him for his inaction. I maintain, he 's his own man but in the case of Israel, he is their leader, and ONLY he can take responsibility for what Israel does.
He's been screwing around with the settlements, trying to bend over backwards to please obama, it won't work, it hasn't worked, freezing the settlement build up is foolish, he also ceded land that was guarded by the Israelis, to the Palestinians soon after he did that Israelis were ambushed.
He has to man up and be for Israel or not he can't have it both ways. A lot of Jews in this country are really disappointed in Bibi not because he's a conservative, but has become wishywashy and kissing obamas ass.
Recently the PA has said, they would willing break the Oslo accords, when have the PA ever followed any of the peace deals brokered by the United States. Yet the Jews are always to blame. Bibi, Knows this and should know better, He has got to start acting like the leader we all thought he was, otherwise they will recall him.
Posted by: Mark at December 13, 2010 06:35 PM
---
I agree, BiBi is a real leader and he also needs to realize obama is not respected, not at home, and not in the world sphere either. He is a joke imo to most world leaders.
I just pray BiBi stays strong on what is good for Israel and the hell with Obama.
Posted by: Wild Thing at December 14, 2010 02:23 AM
---