« Obama's (and Soros's) New 'Gay' Force | Main | ACLU Lawsuit Rips Off American Citizens and Forces ICE To Provide FULL Medical Care To ILLEGAL Alien Detainees »
December 20, 2010
In Sunday-evening Surprise, Senate Unanimously Passes Food Safety Bill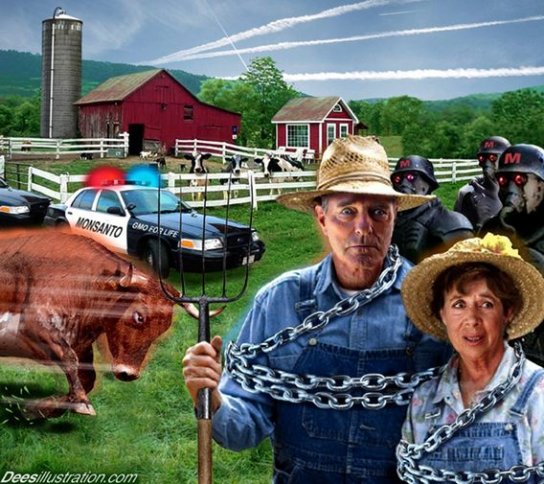 In Sunday-evening surprise, Senate unanimously passes food safety bill

The Senate unexpectedly approved food safety legislation by unanimous consent Sunday evening, rescuing a bill that floated in limbo for weeks because of a clerical error.
The Senate passed the Food Safety and Modernization Act on Nov. 30 by a vote of 73-25. But the bill was later invalidated by a technical objection because it was a revenue-raising measure that did not originate in the House — Senate staff had failed to substitute the food safety language into a House-originated bill.
A coalition of groups supporting the bill sent a letter Sunday to Senate Majority Leader Harry Reid (D-Nev.) and Republican Leader Mitch McConnell (Ky.) calling for action on food safety.
"Our organizations are writing to support attaching S. 510, the FDA Food Safety Modernization Act, to the Senate's proposed short-term continuing resolution," the groups wrote. "Strong food-safety legislation will reduce the risk of contamination and provide FDA with the resources and authorities the agency needs to help make prevention the focus of our food safety strategies."
The American Public Health Association, the Center for Science in the Public Interest, Consumer Federation of America, Consumers Union and other groups signed the letter.
Democrats first attempted to attach the food safety bill to the two-and-a-half-month spending measure but Republicans balked because they wanted to keep that measure clean, according to Senate aides.
Republicans, however, later agreed to pass it by unanimous consent.
Reid announced he would send the legislation — this time properly attached to a House-originated measure — back to the lower chamber for final approval.
"Our food safety system has not been updated in almost a century. Families in Nevada and across America should never have to worry about whether the food they put on their table is safe," Reid said in a statement. "This is a common-sense issue with broad bipartisan support.
"Tonight we unanimously passed a measure to improve on our current food safety system by giving the FDA the resources it needs to keep up with advances in food production and marketing, without unduly burdening farmers and food producers," he said.

The legislation is a high priority for Reid and Senate Health, Education, Labor and Pensions Committee Chairman Tom Harkin (D-Iowa).
Reid's staff earlier in the day had told a coalition of groups supporting the legislation that it had a chance of passing but the prospects appeared to dim as Sunday wore on. The swift approval by unanimous consent caught some aides and lobbyists working on it by surprise.
Sen. Tom Coburn, the outspoken conservative Republican from Oklahoma, had been blocking the legislation. He lifted his objection at the final moment.

.
Top ten lies about Senate Bill 510

.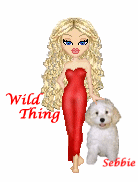 Wild Thing's comment.........
What happened, this is horrible!!!! Are we citizens or subjects??!!
This is going to be horrible for small farmers too.

But negotiations went on through the weekend and Senate Majority Leader Harry Reid, D-Nev., and Minority Leader Mitch McConnell, R-Ky., worked out a deal to let the bill move forward.
Once the House approves it, President Barack Obama is expected to sign it.
The legislation would give the federal government much wider authority to set and enforce safety standards for farmers and food processors, affecting all whole and processed foods except meat, poultry and some egg products already regulated by the Agriculture Department.
Sen. Tom Harkin, D-Iowa, proclaimed it a "critical victory" that would "give Americans one of the best holiday gifts they can receive this year — the assurance the foods they are eating are safer

Oh thank God, there won't be any more thousands and thousands of people dying every week,
killed by their food!!!!!

This session of congresscreeps will have cost us more freedoms and money than probably any other congressional session in all recorded government history. Lord, save us.
But negotiations went on through the weekend and Senate Majority Leader Harry Reid, D-Nev., and Minority Leader Mitch McConnell, R-Ky., worked out a deal to let the bill move forward.
Negotiations:
Reid: Mitch here's what I'm going to do.
McConnell: Okey-dokey.
End of negotiations.
Posted by Wild Thing at December 20, 2010 04:50 AM
---
Comments
This is the worst piece of legislation ever. Big corporate Farms will get a free pass from government, the Unions will have a free hand in organizing labor for the big farms. the Small Family farm will be on unemployment insurance if they can get it. what a piece of shit.
Posted by: Mark at December 20, 2010 06:26 AM
---
Maybe this will mean that the Somali workers they are allowing into the country without proper health screenings will stop? These workers, infected with Tuberculous, have been working in meat packing plants in Kansas and Nebraska.
http://cjonline.com/stories/112507/kan_220330857.shtml
Posted by: BobF at December 20, 2010 08:05 AM
---
BobF...they'll just get FREE health care to treat the tuberculosis.
Guess I'll have to rig a cover for my tomatoes and peppers I grow each summer to keep the spy satellites from alerting the Feds I have fresh crops growing in my yard. I could be a food terrorist, you know. Our corrupt government grabs even more power for itself at the detriment of the "little guy" they always say they're protecting. Will we have soviet-style check points at state border crossings to check for illegal fresh produce?
Posted by: petesuj at December 20, 2010 08:54 AM
---
Well shit! This is pretty much the end of farmer's markets. Another gift for big business and unions. It will also mean more govt. employees to handle the paperwork and inspectors to hassle farmers. We already get too much of our food from non American sources. I remember when I was growing up and even our grocery stores got most of their produce, dairy and meats from local farms. America is disappearing.
Posted by: TomR,armed in Texas at December 20, 2010 10:04 AM
---
Wow. I wonder if this will effect those folks who shop at Trader Joes and Whole Foods, both of whom import produce grown in Mexico and Central America.
Places where the Farm workers use the fields to take care of business, if you get my drift.
All of the Greenies and aging Hippies who frequent those establishments, will be shocked. Then again maybe they won't. After all it is a Liberal Sponsored bill, so that probably makes it alright.
Posted by: Sean at December 20, 2010 12:40 PM
---
Thank you for your input.
Good point about Farmers Markets.
Posted by: Wild Thing at December 21, 2010 01:38 AM
---
Why were the Republicans so willing to give control of the family farm to the Democrats late on a Sunday night.
Posted by: Avitar at December 21, 2010 02:19 AM
---