« Kerry Complains About Having to Read the Omnibus Bill | Main | Reid: Obama Wants To "Steal Power" From Us--"I'm Going To Fight As Hard As I Can Against Him" »
December 17, 2010
Family Seeks Fallen Vietnam Marine's Family After Delivery of Wrong Bible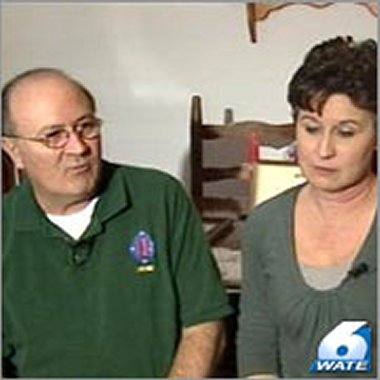 Harry Brown and his niece, Rita Summitt, hope to find Horace Brown's family
Family seeks fallen Vietnam Marine's family after delivery of wrong Bible

A recently discovered Bible with a wedding date of Christmas Eve has special meaning to two families. One family is trying to find the other.

In 1967, much of the news in the U.S. was about the Vietnam War. That year thousands died in Vietnam, including a Marine believed to be from Greenback.
Harry Brown's young niece, Rita Summitt, watched her grandmother receive the news about his death. Along with the sad information, the military brought the Marine's ribbons and Bible.
"I remember as a child men coming through the door in uniform and her getting really upset," Rita said. "And I remember her saying, 'He's not dead. He's not dead, and that's not my son. That's not his name.' They were trying to tell her my uncle was dead. She was telling them that wasn't him. His name was not Horace. He was Harry."
Rita said her grandmother opened a tin with medals in it and dog tags. "She said that is not his name and that is not his address." They were for Horace Brown, Jr.

However, Rita remembers the men in uniform were insistent that her uncle was dead. They left the Bible and medals with her family.
Rita says a few weeks after that visit, a letter came from her Uncle Harry dated after his supposed death.
Horace Brown, Jr.'s Bible dates to 1958. Information in it says he was in troop 21, likely a Boy Scout troop.
A few weeks ago while Rita was in her attic going through some old things, she rediscovered the Bible.
"This is news to me. For some reason or the other, my mother failed to tell me about this," Harry Brown said. "Evidently Dad was working."
"Yes, he wasn't there," Rita said.

Besides Horace Brown's name, the Bible has other names in it, but no reference to a city or state.
It says Horace Brown, Jr. was married to Barbara Alice Robinson on December 24, 1966 at Christ the King Church. It lists the Rev. E.J. Riley and two witnesses, Fred Cottman and Bernice Robinson.
In the family section, it lists a sister named Pat, a brother named Erwin, and a son, Horace III.
Since Christmas Eve is little more than a week away, Rita wants to find Horace Brown's family. "I just felt like it was laid on my heart. It's one of those things that is eating at you and nagging. I would like to find him," she said.
Rita has gone online searching for Horace Brown, Jr. "And when I just use the name Horace Brown you get mega hits, and there is just no way I can sort through every one of them."

She's also gone to the Vietnam Memorial Wall site, other military sites and civilian sites and tried searches with no luck.
"He wrote on the side, 'God bless Home' so that mean a lot to him. I'm sure it would mean a lot to his family, should they be found," Harry said.

So where is Horace Brown's wife, Barbara Alice Robinson? "I know as a wife, if that were my husband, it would be important to get that Bible back," Rita said.
Christ the King Church is a name used by hundreds of churches when you do a search on Google. The Bible has no reference to a denomination.
If you have any information that might help find the original family, call 865-633-5974.
.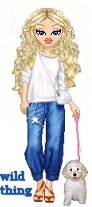 Wild Thing's comment........
Wow what a story.

....Thank you Mark for sending this to me.

Mark
3rd Mar.Div. 1st Battalion 9th Marine Regiment
1/9 Marines aka The Walking Dead
VN 66-67


Posted by Wild Thing at December 17, 2010 05:45 AM
---
Comments
it would be great if this bible was reunited with the Marine's widow and child.
Posted by: TomR,armed in Texas at December 17, 2010 11:49 AM
---
What a touching story.
Good post.
Thanks for sharing.
Posted by: Carlos at December 17, 2010 12:46 PM
---
Posted by: Mark at December 17, 2010 07:07 PM
---
I agree, this is a remarkable story and I hope it has just as a remarkable ending.
Posted by: Wild Thing at December 18, 2010 04:23 AM
---
not only is this such a touching story,but it's so nice to hear a story where 2 people, rita and harry understand what this bible will mean to the fallen marine's family and go out of their way to locate them.nice, very nice!! out here on the west coast i get to hear about macy's firing santa claus for not being politically correct!
Posted by: latitude38 at December 18, 2010 07:11 AM
---