« Court Asked to Enforce Constitution on Eligibility | Main | Exclusive: Sarah Palin Under Cyber-Attack from Wikileaks Supporters in 'Operation Payback' »
December 09, 2010
DREAM Act Includes Loophole for Criminals

Democrat Congressman: Illegal Aliens Are "De Facto Citizens"

Rep. Jared Polis (D-Colorado) says the DREAM Act "means everything to hundreds of thousands of de-facto Americans. To them and all of us it is supremely important and supremely urgent.
Here is the first definition for "de facto" on dictionary.com:
de facto
1. in fact; in reality: Although his title was prime minister, he was de facto president of the country. Although the school was said to be open to all qualified students, it still practiced de facto segregation.

Let's substitute Congressman Jared Polis's language with that used in the above example from dictionary.com:
Although their title is Illegal Aliens because they enter and stay in America illegally, they are, in actuality, de facto Americans.
Has there ever been a better example of Orwellian wordspeak on the floor of the United States Congress?
.

Republicans Slam DREAM Act for Including Immigrants With Criminal Records
House Democrats knew all about this before they passed their lame duck amnesty measure last night, leaving it up to the Senate to kill this bad DREAM later today. Aside from the unpleasant facts that it (a) constitutes a massive Democratic pander to Hispanic voters, (b) has a multi-billion dollar price tag that isn't paid for, and (c) it's an unapologetic, undisguised amnesty bill for crying out loud, DREAM also includes a largely unscrutinized provision that would allow illegal aliens who have committed certain crimes to avoid deportation:
According to a memo circulated by GOP aides on the Senate Judiciary Committee, there are a host of crimes illegal immigrants would be allowed to commit and still qualify -- assault, domestic violence, sexual abuse, reckless driving and various types of fraud among them.
"Talk about misplaced priorities. In the middle of a deep recession, with taxes about to increase, Democrat leaders in Washington are asking Americans to pick up the tab for a proposal that would offer amnesty to millions -- including those with criminal records," said Stephen Miller, a spokesman for Judiciary Committee Republicans.
The list of permissible crimes would depend on the circumstance, but the way the bill is written, it allows a potential applicant to have committed up to two misdemeanors. Specifically, anybody convicted of a federal or state offense carrying a sentence of one year or less, or anybody convicted of up to two offenses with a combined sentence of under 90 days, could be eligible.

"The bill subsidizes education for illegal immigrants, grants them amnesty, encourages more illegal immigration and inevitably takes jobs from American workers. In short, the DREAM Act is a nightmare for the American people," Rep. Lamar Smith, R-Texas, said in a written statement Wednesday. "American voters want to see our immigration laws enforced, not ignored."

.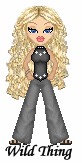 Wild Thing's comment........
"means everything to hundreds of thousands of de-facto Americans. To them and all of us it is supremely important and supremely urgent.

Translation: Wee need votes!
Information about Rep. Jared Polis (D-Colorado)
Residence: Boulder
Marital Status: Domestic Partner (Marlon Reis)

Prev. Occupation: Businessman
Prev. Political Exp.: CO Board of Education, 2001-07
Education: AB Princeton University, 1996
Birthdate: 05/12/1975
Birthplace: Boulder, CO
Religion: Jewish
Percentage in Last Election: 63%
Major Opponent: Scott Starin
Posted by Wild Thing at December 9, 2010 09:45 AM
---