« ACLU Lawsuit Rips Off American Citizens and Forces ICE To Provide FULL Medical Care To ILLEGAL Alien Detainees | Main | DEMOCRAT Rep. Jan Schakowsky Wants More Redistributing The Nation's Wealth »
December 21, 2010
Democratic FCC Regulators Throw Support Behind Net Neutrality Rules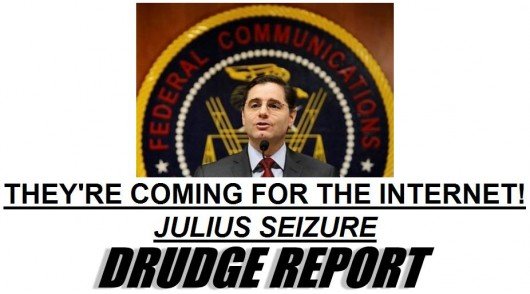 Democratic FCC Regulators Throw Support Behind Net Neutrality Rules
The Democrats moved one step closer today in their push to control the internet.

Liberal FCC officials are supposed to vote today on sweeping new internet regulations.

It's official: the path has been cleared for Tuesday's historic vote at the Federal Communications Commission approving sweeping new "network neutrality" rules designed to ensure that the Internet remains an open platform that doesn't favor dominant telecommunications and cable companies.
Democratic FCC regulator Michael Copps just issued a statement in which he explains that he will "concur" on the proposed rules, meaning he supports their adoption but doesn't agree with everything in them.
Senior officials have also confirmed that all three Democrats on the five-member commission will support the rules, providing FCC Chairman Julius Genachowski with the support he needed for the plan. Copps and fellow Democratic regulator Mignon Clyburn have been fighting for stronger provisions to better protect consumers and smaller competitors.
Wireless carriers have also endorsed (albeit grudgingly) the net neutrality plan, offering Genachowski critical industry support that can help dampen congressional criticism. They insist they need maximum flexibility in operating their networks due to capacity constraints, and won't block competitors.
From The Blaze
Critics of the proposal dismiss it as unnecessary government intervention that seeks to correct marketplace problems that do not exist.
Republicans are working to block the Democrats' proposal, re-introducing an amendment that would ban the FCC from using government funding to adopt or implement any net neutrality regulations. In addition, the two sitting Republican FCC members have questioned whether new neutrality regulations are even necessary.
"We are concerned that both factual and legal conclusions may have been drawn before the process has begun," they said, adding that the Commission should not adopt rules "in an effort to alleviate the political pressures of the day, if the facts do not clearly demonstrate that a problem needs to be remedied."
.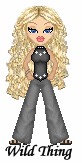 Wild Thing's comment........
So-called "net neutrality" has been a controversial campaign pledge the Obama administration has worked to implement.
Less government means more freedom, whether it's freedom for companies to compete for customers or freedom for websites to contain the content they choose. Anything else is the government seeking more control of our lives.

Posted by Wild Thing at December 21, 2010 05:40 AM
---
Comments
I am very happy right now with the Internet and my carrier. Leave it the hell alone Congress. The Internet grew on it's own to become the phenomena of my lifetime. It reached success without the govt. You guys already control my commode. Now leave the Internet the f**k alone!
Posted by: TomR,armed in Texas at December 21, 2010 10:31 AM
---
Tom, ditto all you said. I am so tired of how they want to mess with every single area of our lives.
Posted by: Wild Thing at December 22, 2010 03:02 AM
---