« No Posts Today | Main | Pilot Who Angered TSA With YouTube Video Goes Public »
December 29, 2010
Chris Matthews: Why Doesn't Obama Just Release The Birth Certificate?
On Monday night's edition of "Hardball," host Chris Matthews talked about putting the birth certificate controversy surrounding President Obama to rest.
I am not a birther, I am an enemy of the birthers," Matthews assured Page and Corn, before comparing a so-called "long form" birth certificate to the more abridged copy that Obama has released. "Why has the president himself not demanded that they put out the initial documents?" he asked.
.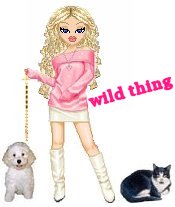 Wild Thing's comment........
OK good and also ask to see obama's his six Social Security cards, real Selective Service registration card, and his school records, and and and all the things locked and hiden.

I don't trust Matthews, something is up. Maybe there is a forgery that is ready and he has been told to mention it. Obama has spent over 2 Million on legal costs to see that this doesn't get released to the public so either the fake one is ready or something else is up.
Either this is a setup or the roof is about to cave in.

The lies they spin, the webs they weave.
Posted by Wild Thing at December 29, 2010 12:45 AM
---
Comments
Let's not forget about his Indonesian school records and his Indonesian passport. According to attorney Stephen Pidgeon, (link below) O-ass-wipe is not a legal citizen of any country (besides being illegitimate as a person as well).
His Indonesia story makes where he was born irrelevant. Why even bother with the birth certificate? If the left produces a new document then they will demand that the birthers will shut up, but O- will still remain an illegal alien.
http://www.youtube.com/watch?v=CJn8JeMOZ_g part1
http://www.youtube.com/watch?v=GpLj6Ln7cYA&NR=1 part 2
Posted by: von-z at December 29, 2010 08:11 AM
---
We have been asking the same question for over 2 years, where has Matthews been, gitting tingles up his leg? Idiot.
Posted by: Mark at December 29, 2010 09:12 AM
---
obama's past has been locked up tighter than Jimmy Hoffa's location. He is hiding something, or more probably a lot of somethings. Like the details of his whole life history. I still want to know what passport he used to go to Pakistan at a time when Americans could not go to Pakistan.
Posted by: TomR,armed in Texas at December 29, 2010 10:28 AM
---
IT IS SO OBVIOUS THAT THE, SO CALLED, "LEADER OF THE FREE WORLD', HAS A NUMBER OF SKELETONS IN HIS CLOSET. NOT JUST HIS BIRTH CERTIFICATE.
IT IS ALSO OBVIOUS THAT HE IS NEVER GOING TO DIVULGE ANY OF THE INFORMATION.
THE SIZE OF THIS COVERUP IS ABSOLUTELY STAGGERING.
HOW THE VARIOUS BODIES OF GOVERNMENT FROM THE COURTS ON DOWN HAVE BEEN CONTROLLED,ON THIS ISSUE, SAYS A LOT ABOUT THE POWERS THAT PUT THIS PUPPET IN PLACE, TO BEGIN WITH.
A DEFINITE "LEFT WING CONSPIRACY", TO PARAPHRASE OUR CURRENT SECRETARY OF STATE.
I AGREE WITH YOU, CHRISSIE, THERE IS MORRE TO THIS, OTHERWISE MATTHEWS WOULDN'T BE TOUCHING IT.
Posted by: Sean at December 29, 2010 11:40 AM
---
I used to really loathe the whole "birther" movement because I thought it was a trap the Obamunists were setting, to paint all their patriot opponents as crackpots, while they led us further toward socialism / communism. And given that mommy Ann Dunham was American, why wouldn't little Barky be too? I have no doubt Obama was born in Hawaii and as far as the Constitution is concerned, that's the end of that. He's a US citizen.
However, I am beginning to suspect the Hawaii "long form" may have something embarrassing on it.
Plausible speculations:
1. It could state "Race: Caucasian", as half/half kids were often identified as such (in Hawaii this usually meant half Oriental/Asian).
Given race conscious Leftist Commiecrats, this could embarrass the President. Personally I think it's a bizarre thing for him to get hung up over. Hell, we just had singer Teena Marie, the Ivory Mother of Soul (or whatever her nickname was) passs away, kind of proving most of the country has moved past this race crap a long time ago. However, a good many Leftists, especially Black Leftists, haven't moved past it. Not by a long shot.
2. It could say "Religion: Muslim", given hippy-dippy mother of no particular faith and Muslim father.
While not "embarrassing" because it would not be President Obama's fault, it would put him in a difficult position on several fronts - he would be forced to more openly address how he turned away from his father's preferred faith. The whole "Obama is secretly still a Muslim" rumor is almost entirely due to his desire not to ruffle feathers in the Islamic world by more publicly talking about how he ended up a Christian. Leaving Islam is, after all, punishable by death. That's not something the Left wants to admit very often.
3. The Birth Certificate might show some embarrassing info, for example, establishing his natural birth citizenship fatherhood by an American citizen, the Black communist professor who was very close to Ann Dunham, Frank Marshall Davis, rather than a Kenyan. Problematic Constitutional issues disappear but personal ones abound!
4. The "long" Birth Certificate might show Obama's birth was the result of a failed abortion, and that his mother didn't want to be "punished" with a baby?
All these are mere speculations, but are plausible.
Posted by: Curmudgeon at December 29, 2010 02:13 PM
---
Thank you everyone for your thoughts and sharing on this.
Posted by: Wild Thing at December 29, 2010 06:24 PM
---