« Polling Shows Obama Falls to 39%, As Support from Democrats Continues to Slide | Main | Whoopi Goldberg Doesn't Believe Japanese Attacked Pearl Harbor, Thinks Muslims More Persecuted Than Jews »
November 25, 2010
USS George Washington en route to South Korea
A US nuclear aircraft carrier is en route to South Korea to carry out scheduled war games in a show of force against Noth Korea.
USS George Washington getting under way and heading to waters off South Korea as part of the U.S. response to North Korea's artillery attack on South Korea's Yeonpyeong Island yesterday. The attack killed two South Korean Marines and at least two civilians as well. Dozens more were injured in the unprovoked attack.
Obama has condemned the attack, and ordered the USS George Washington to head to region where it will join more than 28,000 U.S. Troops stationed in South Korea. The USS George Washington leads a carrier strike group that will take part in naval exercises with South Korea in the Yellow Sea next week.


FOX News

The Pentagon has dispatched the aircraft carrier strike group led by the USS George Washington to the Yellow Sea for naval exercises with South Korea following the exchange of artillery fire between the North and South.
The exercises are likely to anger China which in the past pressed Washington not to send its aircraft carriers to the sea.
The U.S. military command in Seoul announced that the carrier will take part in exercises in "waters west of the Korean peninsula" from Nov. 28 to Dec. 1 st.
The aircraft carrier George Washington, which makes its home port in Yokosuka, Japan, and sails with a complete wing of combat aircraft, will lead four other American warships in the joint exercise.
Military officials said the George Washington had been preparing to sail from its home port to participate with the Japanese navy in a joint exercise to begin Dec. 3. Following the artillery exchange between the two Koreas, it was ordered to exercise with the South Korean navy before joining the exercise with the Japanese.

.

South Korea orders evacuation of the islands near the border with the North Korea
The U.S.-South Korean drills scheduled for Sunday and involving the aircraft carrier USS George Washington, although previously scheduled, are sure to infuriate North Korea.
Meanwhile, the Obama administration has urged China to rein in its ally North Korea, with the chairman of the Joint Chiefs of Staff, Admiral Mike Mullen, saying, "We really think it's important for the international community to lead, but in particular China."
Yesterday's North Korean artillery attack killed two South Korean marines, generated international outrage and ratcheted up fears of a major conflict between the two Koreas.
Around 50 North Korean shells hit a small island near the border, setting houses on fire. South Korea responded with its own artillery attack.

And the government has ordered the evacuation of these islands.
Residents of Yeonpyeong who evacuated the island and began arriving at the South Korean port of Incheon on Wednesday told harrowing tales of fiery destruction and narrow escapes.
Ann Ahe-ja, one of hundreds of exhausted evacuees from Yeonpyeong island arriving in the port of Incheon on a rescue ship, said the artillery barrage that killed four people — two of them civilians — had caught her by surprise.
"Over my head, a pine tree was broken and burning," Ann told AP Television News on Wednesday. "So I thought 'Oh, this is not another exercise. It is a war.' I decided to run. And I did."
About 10 homes suffered direct hits and 30 were destroyed in the midafternoon barrage, according to a local official who spoke by telephone from the island just seven miles (11 kilometers) from the North Korean shore. About 1,700 civilians live on Yeonpyeong alongside South Korean troops stationed there.

It's too dangerous to have people on these small and remote island communities so they're bringing them in via ferry.
Remaining residents to evacuate Yeonpyeong Island

.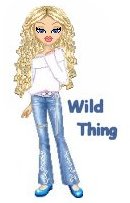 Wild Thing's comment........
So this ship was planned to arrive months ago before current events. Is this posturing by Obama and is there more to this. It is hard to tell from Obama, I don't trust Obama.
I just hope the people of South Korea will be ok. And to add to the mix the UN is of course catering to North Korea.
Posted by Wild Thing at November 25, 2010 04:47 AM
---
Comments
Prayers for all our military....that is one they CAN trust on....
Posted by: jan at November 25, 2010 12:58 PM
---
I don't want to get involved in another war over there unless we are in it to win. These half assed measures, obama-bush ROEs are nothing but enemy friendly, if they are there they are the enemy.
Posted by: Mark at November 25, 2010 07:18 PM
---
Jan, yes I agree and thank you.
Mark, I agree a thousand percent.
Posted by: Wild Thing at November 26, 2010 04:47 AM
---