« Soros Group Wants Obama To Rule By Executive Order | Main | Opera Company of Philadelphia "Hallelujah!" Random Act of Culture »
November 10, 2010
Happy Birthday Marines!! ~ United States Marine Corps Birthday Message
Celebrating the 235th Birthday of the United States Marine Corps

Join Marines and their supporters worldwide as they wish the Marine Corps a
Happy 235th Birthday on November 10, 2010.
.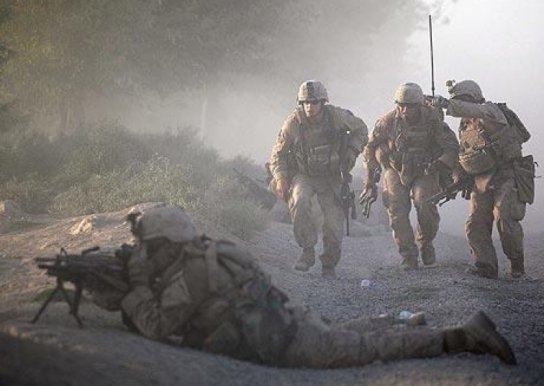 US Army General John "Black Jack" Pershing, once stated, "The deadliest weapon in the world is a Marine and his rifle!" As our nation continues fighting into its ninth year of war (Oct 2009) our sons and daughters continue to rise to the occasion of our nation's calling. Of these select and privileged few there remain a group these "deadliest weapons", whom I am not one of, who are simply called, Marines. They are what our national leaders deploy to problem areas of the world when they need to send a clear signal that we mean business and will fight to a decisive win. Since 9-11 these Marines have faced the toughest and cruelest enemy forces, under the toughest of conditions, and in every case have met and beat them on their own turf. Their actions and contributions to our nation's security are legendary.
.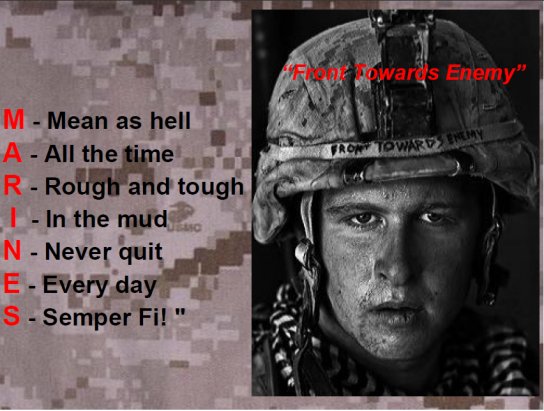 .
A Marine's Creed
I was that which others did not want to be. I went where others feared to go, and did what others failed to do. I asked nothing from those who gave nothing and reluctantly accepted the thought of eternal loneliness should I fail. I have seen the face of terror, felt the stinging cold of fear, and enjoyed the sweet taste of a moment's love. But most of all I have lived times others would say werebest forgotten. At least some day I will be able to say,
I was proud of what I was and always well be …
A United States Marine

.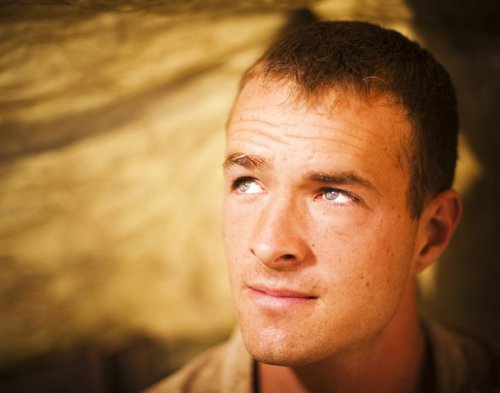 The Marines Prayer
Almighty Father , whose command is over all and whose love never fails, make me aware of Thy presence and obedient to Thy will. Keep me true to my best self, guarding me against dishonesty in purpose and deed and helping me to live so that I can face my fellow Marines, my loved ones and Thee without shame or fear.
Protect my family. Give me the will to do the work of a Marine and to accept my share of responsibilities with vigor and enthusiasm. Grant me the courage to be proficient in my daily performance. Keep me loyal and faithful to my superiors and to the duties my country and the Marine Corps have entrusted to me. Make me considerate of those committed to my leadership. Help me to wear my uniform with dignity, and let it remind me daily of the traditions
which I must uphold. If I am inclined to doubt, steady my faith; if I am tempted, make me strong to resist; if I should miss the mark, give me courage to try again.
Guide me with the light of truth and grant me wisdom by which I may understand the answer to my prayer.

.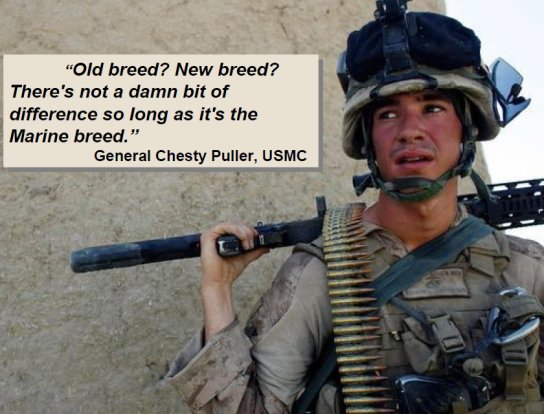 .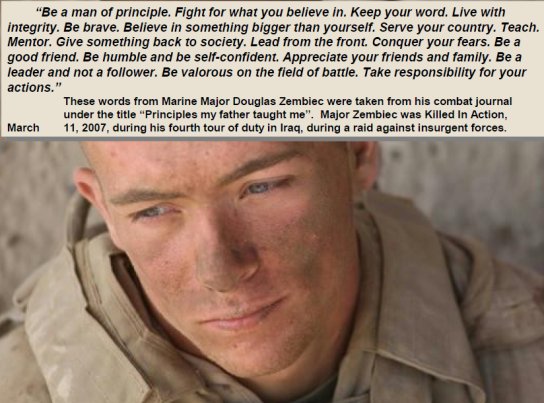 .
USMC Marines Hymn Marine Corps Band Halls of Montezuma
.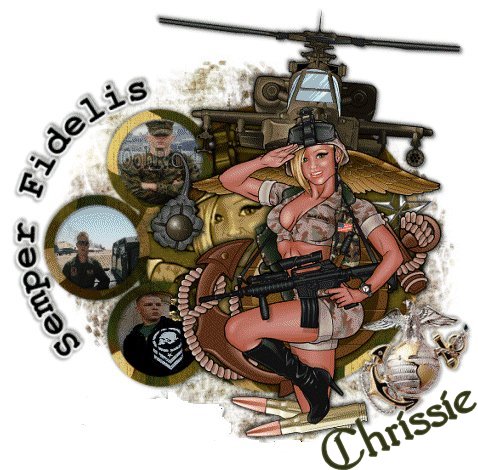 Thank you Marines and Happy Birthday!!
.

....Thank you Mark for sending this to me.

Mark
3rd Mar.Div. 1st Battalion 9th Marine Regiment
1/9 Marines aka The Walking Dead
VN 66-67


Posted by Wild Thing at November 10, 2010 06:50 AM
---
Comments
Posted by: Billy Ray at November 10, 2010 08:11 AM
---
Semper-Fi Marines! puddle piret sends.
Posted by: Chief at November 10, 2010 08:43 AM
---
Thanks Chrissie for this and all that you do.
Posted by: Mark at November 10, 2010 11:39 AM
---
happy birthday to the marine corps . may guide protect and guide you as you serve America .from the proud mother of my 26 year old son who recently was honorably discharged after eight years of service ,including two deployments in iraq .
Posted by: valerie blanck at November 10, 2010 01:27 PM
---
Posted by: BobF at November 10, 2010 03:36 PM
---
Thank you all so very much.

valerie blanck, nice to meet you. Please thank your son with all my heart for his service to our country. And thank you too as his Mom. God bless you both.
Posted by: Wild Thing at November 10, 2010 11:17 PM
---