« How Congress Was Prepped To Dismiss 'birthers' | Main | Pelosi: "We Didn't Lose Because of Me." »
November 13, 2010
The Forgotten Man by Jon McNaughton ( a MUST see Video)

Against the background of a darkening sky, all of the past Presidents of the United States gather before the White House, as if to commemorate some great event. In the left hand corner of the painting sits a man. That man, with his head bowed appears distraught and hopeless as he contemplates his future. Some of the past Presidents try to console him while looking in the direction of the modern Presidents as if to say, "What have you done?" Many of these modern Presidents, seemingly oblivious to anything other than themselves, appear to be congratulating each other on their great accomplishments.
In front of the man, paper trash is blowing in the wind. Crumpled dollar bills, legislative documents, and, like a whisper—the U.S. Constitution beneath the foot of Barack Obama.

The Constitution is a document which spells out a government of limited, enumerated powers. America's Founding Fathers knew, first hand, just how dangerous excessive power could become and they labored to ensure that no one person would get too much, unchecked power.
The website about this painting can be found here at the artist..........Jon McNaughton
Jon is also on Facebook
And also here at Seth Adam Smith website
Seth has an amazing write up about the painting!

.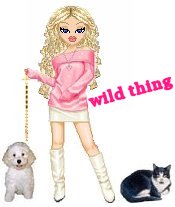 Wild Thing's comment.........

Jon McNaughton is an amazing artist, I love his work. In the past I have posted his work and about him. I had not seen this one before.

God bless America she is the best country in the world and worth every bit of energy we have to keep her safe and secure from the enemy within and without.

.... Thank you Jim for sending this to me.
Posted by Wild Thing at November 13, 2010 03:48 AM
---
Comments
Interesting and amazing painting. Notice how some of the presidents are clapping; Clinton, Teddy Roosevelt, and FDR. If you go to the link below, it's the artists website. At this link, using your mouse cursor, place it on a president and it will bring up information which will explain that presidents actions; point or clap.
http://www.mcnaughtonart.com/artwork/view_zoom/?artpiece_id=379

Posted by: BobF at November 13, 2010 09:51 AM
---
That potrait of the presidents is a very haunting potrait. The point it makes is very haunting and should cause all of us think hard. We have been alive during the apex of the Great United States. We saw it in the 40's, 50's and 60's. Then something happened. America worked hard, was successful and our growth was unmatched. But, the growth of govt was also unmatched. As the govt grew, so did an underclass that lived of it. They were mutual benefactors. Now we have a massive, all intrusive, socialist govt spending money borrowed against the next two generations, we have businesses fleeing the country and it's horrible corporate taxes and we have almost half the population that pays no tax. Of course the people that made America great are looking at our present leadership with concern. America is headed toward a great fall if we don't drastically change course.
Posted by: TomR, armed in Texas at November 13, 2010 10:04 AM
---
Great Post Tom. I can't think of anything to add that hasn't already been said. Except this guys work is exceptional and very much to the point.
Posted by: Mark at November 13, 2010 03:32 PM
---
Great Post, Tom. I can't add anything to that. This mans work is exceptional and very much to the point. Obama standing on the Constitution speaks volumes and Madison saying, "What the hell are you doing."
Posted by: Mark at November 13, 2010 03:36 PM
---
Bob, thank you so much. I love the talent of this man and the detail he does in his paintings. He even has a video I watched awhile back of how he does it and studies like the subjects at great length to get it right and perfect.
Posted by: Wild Thing at November 13, 2010 04:43 PM
---
Tom, thank you that was so special and true too.
Posted by: Wild Thing at November 13, 2010 04:44 PM
---
Mark, good point, the look on Madison's face and also Reagan is looking at the man so deeply.
Posted by: Wild Thing at November 13, 2010 04:46 PM
---