« We're Americans | Main | Obama and His Administration Bracing for Court Setbacks to Health Law »
November 26, 2010
Thanksgiving Day Meal Camp Leatherneck, Afghanistan
Thanksgiving Day Meal Aboard Camp Leatherneck, Afghanistan (HiDef!)

Marines try to make the most of Thanksgiving in Afghanistan

Afghanistan — If he were back home Thursday, Marine Lance Cpl. Chad Berry would have eaten turkey and ham at the home of one of his sets of grandparents in Tennessee. If it was his father's side of the family, they'd go deer hunting after dinner, then come home and eat some more.
Back home, Pfc. Ysnardy Torres, 21, would be in New York City, visiting family in three boroughs, eating a lot of shredded turkey and his aunt's flan, a type of custard dessert.
"I'd be going from house to house, getting food," he said Thursday morning while training Afghan police recruits at the Adraskan National Training Center in western Afghanistan. "It starts in Brooklyn, to the Bronx, to Queens and then back to Brooklyn. I'd be tearing that (expletive) up."

If he wasn't deployed here with 14 other Marines, Lance Cpl. Gordon Sherburne would be at his Uncle Wade's house in Mesick, Mich., chowing down with 50 other members of the Sherburne clan.
"I'd be watching the Dallas Cowboys play — that's my wife's team — and eating some green beans with bacon, ham and stuffing," 19-year-old Lance Cpl. Mark McCart said of his holiday plans were he back in Fountain, Colo. "And just chill."

Thoughts inevitably turned to home Thursday for these Marines and the thousands of other U.S. troops overseas on such a family-focused holiday. It's a day for which it's difficult to be away.
"It's even harder than Christmas," said Berry, 21, of Dunlap, Tenn.
"It (expletive) sucks," Torres said of holidays far from home, adding that the Internet only makes him realize the good times his loved ones are having back home. "I don't even go on my Facebook."

Still, Marines make do. Thursday is a half-day of work here, and everyone's off Friday, so Thanksgiving synched well with the training schedule.
The contractors in charge of the chow hall pulled out all the stops, and the Marines, Italian and Polish troops were treated to a gut-busting lunch and dinner. There was turkey, discs of a pre-formed sausage and stuffing concoction, as well as mashed potatoes, but there was also grilled lobster and steaks.
Before supper, Army Lt. Col. Mike King, who oversees the base, reiterated the story of the pilgrims and the first Thanksgiving in 1621 for the non-Americans in attendance.
"Today we don't have the venison or the wild fowl, but we do have turkey," he said before everyone dug in.

Many of the Marines were thankful for the things most people appreciate: family, friends and good health.
Sherburne said he was thankful to be at Adraskan, because, "I'm lucky I got a good deployment."

And though he was missing the honeyed ham at his grandparents' house in Alabama, Lance Cpl. Bryant Mitchell, 25, also appreciated Adraskan on this day of giving thanks.
"I'm thankful to be here, actually," he said. "Just for the experience, doing something most people don't do."
.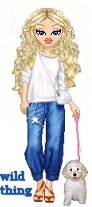 Wild Thing's comment........
Fantasitc! God bless our troops!!

....Thank you Mark for sending this to me.

Mark
3rd Mar.Div. 1st Battalion 9th Marine Regiment
1/9 Marines aka The Walking Dead
VN 66-67


Posted by Wild Thing at November 26, 2010 05:55 AM
---
Comments
Our military is amazing!!
Posted by: jan at November 26, 2010 09:30 AM
---
This is Obama's second Thanksgiving as President and I haven't heard anything on him making a surprise visit to the troops in Afghanistan or Iraq.
Makes surprise visit to Iraq on Thanksgiving, immediately visits wounded troops at Fort Hood, greets returning troops in the middle of the night: no wonder the troops love President Bush and always will.
Posted by: BobF at November 26, 2010 10:25 AM
---
Bob F. If Obama can promote Islamic religion and NOT put he hand over his heart during our National Anthem, he certainly wouldn't visit our troops! He also won't salute anyone who salutes him. Instead we heard on the radio that he called 10 soldiers (such sacrifice!!! oh my!) and they we had to listen to each and every dish that was prepared for him @ his dinner. WHO cares? Too bad he didn't choke!
Great video..was hoping to see my nephew in that chow line, but didn't. I shared this on FB for all the other Marine families. God Bless our troops!
Posted by: Gayla at November 26, 2010 12:15 PM
---
Had a few on the other side of the world myself over the years. 74 and 75 in the Med. 80 and 85 in the Indian Ocean.
On the Good Ships Independence, Ranger and Kitty Hawk.
God bless them overseas. It ain't easy.
Posted by: Glenn Mark Cassel AMH1(AW) USN Ret. at November 26, 2010 12:52 PM
---
Obama doesn't have the'Nads' to go into either place.
Posted by: Mark at November 26, 2010 02:10 PM
---
I always had good Thanksgiving and Christmas meals in the Army even when being in the field. My two Thanksgivings in Vietnam were good as the local Vietnamese knew about and understood this holiday. They gave us food and entertainment and really made it a nice break for us.
Posted by: TomR,armed in Texas at November 26, 2010 02:12 PM
---
Thank you all so much and thank you for your sharing.
Posted by: Wild Thing at November 26, 2010 11:04 PM
---