« Pelosi Says She Is An " effective leader" LMAO | Main | Show Birth Certificate, Or Don't Get On Ballot...Eligibility Storm Clouds On Horizon For Obama »
November 18, 2010
Staff Sgt. Salvatore Giunta First Living Recipient To Receive the Medal of Honor from Iraq and Afghanistan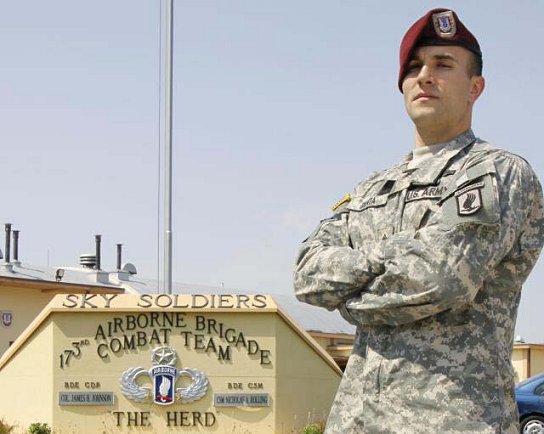 .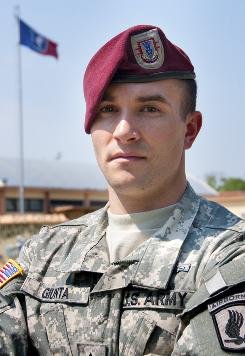 Staff Sgt. Salvatore Giunta will become the first living recipient of the Medal of Honor from the wars in Iraq and Afghanistan.
GI to be first living Afghan war Medal of Honor winner

Staff Sergeant Salvatore Giunta, 25, has become the first living recipient to receive the Medal of Honor from the Iraq and Afghanistan wars. The Medal of Honor is the highest award for valor in action against an enemy force that can be given to an individual in the U.S. Army. Although there have been six other Medals of Honor awarded from the Afghanistan and Iraq wars, their awards were posthumous.
Sgt. Giunta received the award for his actions in response to an ambush in Afghanistan's dangerous Korengal Valley on Oct. 25, 2007. Two U.S. soldiers were killed in the ambush and several others were wounded.
Salvatore Giunta was working nights at Subway in Iowa when he saw a commercial on television for the Army. He decided to join. His first posting was in Zabul, Afghanistan with the 173rd and Battle Company. He had signed up for four years. When his tour was up he was stationed in the Korengal Valley in Afghanistan, located south of the Pech River in the Pech District of Kunar Province in northeastern Afghanistan. He was unable to leave the Army even though his tour was up because of the military's Stop-Loss policy. Stop-Loss is a term used by the military. It is the involuntary extension of a service member's active duty service under the enlistment contract in order to retain them beyond their initial end of term of service (ETS) date and up to their contractually agreed end of obligated service (EOS).
Sgt. Giunta was serving at the time as a team leader in Company B, 2nd Battalion, 503rd Infantry Regiment when his squad was ambushed by insurgents, according to an account provided by the Army. His rank was specialist at the time. His squad was involved with Operation Rock Avalanche, a multiple-company mission that ran Oct. 19-25 in the Chapa Dara, Korengal, Shuryak and Pech river valleys.
Intense enemy fire from insurgents split Giunta's team from the rest of his squad. Giunta was knocked down when a bullet hit him in his armored chest plate. He immediately charged straight into enemy fire in order to pull a comrade back to cover. As he attempted to link his team with the rest of the squad, he saw insurgents drag a badly wounded colleague off the battlefield. Tossing hand grenades, Giunta charged the enemy, killing one insurgent and wounding another. He recovered the colleague and immediately began providing first aid. The soldier later died from his wounds.
It was Giunta's second tour of duty in Afghanistan. He had previously been awarded the Bronze Star.

On Tuesday, November 16, President Obama formally presented Sgt. Giunta with the Medal of Honor. In brief comments after the ceremony, Giunta said that as much of an honor as the medal was, he would give it back in an instant in exchange for the lives of friends who died fighting in Afghanistan.
.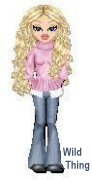 Wild Thing's comment........
No love greater...... God bless this soldier.
He was on "60 Minutes" last Sunday night.

Staff Sgt. Giunta please CLICK HERE TO WATCH VIDEO
Posted by Wild Thing at November 18, 2010 07:47 AM
---
Comments
Thank you SSG Giunta for your service and sacrifice to America. And thank you for your humility. That is something that is disappearing in too much of our society.
I get a kick out of that 173rd Airborne Brigade marker. They still refer to themselves as "The Herd". That is what they were called in Vietnam.
Posted by: TomR, armed in Texas at November 18, 2010 11:38 AM
---
I watched the segment NBC did on SSG Giunta a few times and had my wife watch when she came home. She had to get up and leave the room
She said it was a mothers thing and a Teachers also as she had taught kids
In her second grade his age.. I know I would be proud to call him Son..

This gives me the chance to see if we can right a wrong it's about an injustice for
Marine Sgt. Rafael Peralta Peralta died as result of enemy action in Al Anbar Province, Iraq. He was assigned to 1st Battalion, 3rd Marine Regiment, 3rd Marine Division, III Marine Expeditionary Force, Marine Corps Base Hawaii. Died on November 15, 2004. He was Nominated for the Medal of honor and it went through all channels and sent back to the Navy
And turned down…It was featured on CBS Sunday morning in a full 10 min.clip..It's to long to
Get into here but Google his name and you can read the full sorry story.. I will put a small part
Here but we need to pursue this to the rightful end
Congressional Medal of Honor. When Sgt. Rafael Peralta died smothering an exploding grenade in Fallujah to save his buddies, his place in Marine history was cemented.
The Corps put him up for the Medal of Honor. The Navy Department approved it and moved it to the Defense Department.
Just about everyone thought it was a done deal.
But Peralta will receive instead the prestigious Navy Cross, the nation's second-highest award for combat valor, the Corps announced Sept. 17. Rather than cause for celebration, the move angered his family, veterans and other Marines.
Reassurances that Peralta receiving the Navy Cross should be considered an honor have done little to stem the anger of Peralta's family and Marine comrades.
The decision is "almost like somebody called me a liar," said Sgt. Nicholas Jones, 25, who was with Peralta that day.
Jones, a recruiter, said Peralta's actions have become part of Marine lore, as drill instructors and officer-candidate instructors repeat it to new Marines.
Reserve Lt. Col. Scott Marconda, who investigated the incident in 2004 as a major and judge advocate, said: "There's no way that grenade got under the center of mass of his body without him putting it there. I'm not a cheerleader. It is what it is. And my point is: I believe that he did that."
George Sabga, an attorney who has served as a Peralta family spokesman, said the family fully expected the Medal of Honor nomination would be approved, especially after the Corps' own internal investigations validated the witnesses' statements and supported recommendations from senior Marine commanders that Peralta warranted the Medal of Honor.
"You had three and a half years of investigations, and now you are raising doubt?" Sabga asked.
This past Sunday CBS Sunday morning ran a story on Peralta and the mess over the medal..No one Talked to the four surviving squad members and if you watch the segment you can see the wording for the Navy Cross is word for word the same as the one for Medal of Honor, word for word…Something isn't right here.282 Medals of Honor were awarded in Vietnam and 8 for Iraq and Afghanistan

Posted by: gator at November 18, 2010 07:02 PM
---
It's about time we have a living recipient of the Medal of Honor. The heroism exhibited by our men and women in this war has equaled that of any past war but no Medals were awarded to the living. This is one instance I cannot find fault with Obama and I only wish Bush would have pinned the Medal on a living recipient.
Posted by: BobF at November 18, 2010 07:55 PM
---
Tom, thank you so much for sharing about the 173rd Airborne Brigade marker, that is really interesting. I am glad they keep it and use it like that. It has even more meaning.
Posted by: Wild Thing at November 18, 2010 11:54 PM
---
Gator, wow, thank you so much for sharing about
Marine Sgt. Rafael Peralta Peralta.
Posted by: Wild Thing at November 18, 2010 11:57 PM
---
Bob, I wish too that it was Bush that got to do this.
Posted by: Wild Thing at November 18, 2010 11:59 PM
---