« Al Gore Sued By Over 30.000 Scientists for Global Warming Fraud ... John Coleman | Main | Nancy Pelosi to Throw Reception to Celebrate 'accomplishments' of Dem Congress »
November 09, 2010
Residents of Missouri Town Block Protesters From Picketing Soldier's Funeral

** There is a Video at this link with FOX news
Residents of Missouri Town Block Protesters From Picketing Soldier's Funeral
Members of a small Missouri town banded together Saturday to block a controversial pastor and members of his Westboro Baptist Church from protesting the funeral of a fallen U.S. soldier, Fox4kc.com reports.
Hundreds of residents in Weston, Mo. -- as well as people as far away as California and Australia -- rallied in support of Sgt. First Class C.J. Sadell, who died from injuries suffered during a surprise attack in Afghanistan.
The residents sought to block Fred Phelps, leader of the Westboro Baptist Church in Topeka, Kan., and his followers from picketing Sadell's funeral, according to the station.
Phelps' church has been the subject of intense criticism for holding more than 44,000 pickets at funerals and other events – including the services of fallen service members.
Citing their First Amendment right to protest, Phelps' followers say they use funerals as an "available public platform" to "deliver the message that there is a consequence for sin." Phelps is openly opposed to homosexuality and all government policies they he says supports homosexuals.
"We got everybody here early so we could take up all the parking spots," Rebecca Rooney of Weston, Mo., told Fox4kc.com. "We did that so Mr. Phelps wouldn't have a contingency that was really close."
"I'm glad they left, but I'm sad they came," she said.

Sadell, who leaves behind a wife and two sons, was stationed in the Arif Kala region of Afghanistan when his unit was ambushed on Oct. 5. Five soldiers were killed in the attack and Sadell was badly injured.
The 34-year-old died from his injuries on Oct. 24.

.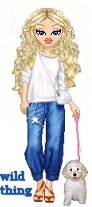 Wild Thing's comment..........
This is what should be done all the time. They claim to have a first amendment right to protest, well, the rest of America has a first amendment right to protest THEM.
We all need to do this when these creeps come to our towns. The Patriot Guard Riders do this and it is so good to see when the citizens of the town join in.
God rest the souls of our Fallen Hereos .

....Thank you Mark for sending this to me.
Mark
3rd Mar.Div. 1st Battalion 9th Marine Regiment
1/9 Marines aka The Walking Dead
VN 66-67


Posted by Wild Thing at November 9, 2010 05:47 AM
---
Comments
This is great. The town saw a problem and fixed it without government help or the stupid courts. Everytown should do this in honor of our fallen heroes.
These scumbags all 6 of them, should then be beaten within an inch of their life, and nobody saw it happen, gee they must have fallen down a flight of stairs. Bastards.
Posted by: Mark at November 9, 2010 07:25 AM
---
Maybe it's time people start exercising their First Amendment Rights and protest Fred Phelps and his people.
Did you know Fred Phelps is a Democrat and was once a fundraiser for Al Gore and a Democrat candidate for governor or Kansas? Makes me wonder where Phelps and his people get their money to travel all over the country protesting the funerals of fallen military?
Posted by: BobF at November 9, 2010 08:16 AM
---
The folks in Westin did exactly what should be done. Block the turds off then ignore them.
of course I would love to see something physical done to them, but that's what they are hoping for, victimazation.The Phelps bunch are an example of inbreeding and it's 8 ball results.
Posted by: TomR, armed in Texas at November 9, 2010 10:30 AM
---
Gotta love those "Gun toting, Bible Hugging Folks", They know what is wrong with this society and are not afratid to take action.
Those people living in the Flyover states,may be the last great hope of saving this Nation.
Posted by: Sean at November 9, 2010 10:43 AM
---
Should have used tar and feathers, then rode them out of town on a pole!
Posted by: Weldon Gainey at November 9, 2010 10:59 AM
---
The people of Weston can be very proud of their town. This was a great story.
Posted by: Jim at November 9, 2010 04:05 PM
---
I have 2 sons who are serving in Afghanistan now. In one of their battalions there were 2 casualties because of a rogue Afghan soldier. The thought of burying your son under these conditions or any other conditions because of what our young men and women believe in; knowing that some "church protesters" have the right to protest the funeral is more than disgusting. The people of Weston took a stand to prevent that, I hope that more places do the same!
Posted by: jada at November 9, 2010 07:05 PM
---
Posted by: Mark at November 9, 2010 07:42 PM
---
Thank you eveyrone so much.

Jada, your sons are in my prayers and a very humble and grateful heart for their service. I agree, I hope more and more places react like these citizens did and stand up to that aweful group protesting our troops.
Posted by: Wild Thing at November 9, 2010 11:58 PM
---