« India on 200 Million Dollars a Day by the Obamas | Main | John Boehner: 'We Are Going to Repeal Obamacare' »
November 05, 2010
Questions That Were Asked At Of Obama At Presser ...A Must See Video
Obama HAMMERED at midterm election press conference !!

This is a YouTube of all of the questions that were asked of Obama at the presser .
This doesn't show the follow-ups, which were just as pointed. His answers were rambling filibusters that made no point and never answered the questions. What he kept saying was that people weren't upset with his agenda, only with the fact that they weren't seeing the results yet. In other words: MORE COWBELL. Elections and the will of the people to Obama (who he intrinsically despises) are meaningless to him at best, and fuels his inner rage at worst.
.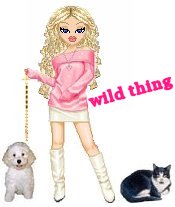 Wild Thing's comment.........

Ah, so Mr. "I won" and "ram obamacare down your throats" we do not respect you, like you or your agenda. We never drank your freaking kool-aid and to you there will always be punishment for TREASON to our country lurking and breathing down your ugly neck.
Posted by Wild Thing at November 5, 2010 03:48 AM
---
Comments
With questions like these, you can bet Obama was livid.
Posted by: BobF at November 5, 2010 09:42 AM
---
I hope we are beginning to repeat 1978 when the media turned into a feeding frenzy as they went on the attack against Jimmy Carter and his failing administration.
Posted by: TomR, armed in Texas at November 5, 2010 10:06 AM
---
Good questions, for a change, not a soft ball in the bunch.
Posted by: Mark at November 5, 2010 09:12 PM
---
Thank you all so much. I hope so too about seeing the media getting fed up even a little is better then how they used to be with obama. He has ticked them off enough they should be very upset with him.
Posted by: Wild Thing at November 6, 2010 12:07 AM
---