« Checking In With Our Troops ~ They ROCK! | Main | WikiLeaks Should Be A 'Terror Organisation' »
November 29, 2010
Lex The Purple Heart Dog - Semper Fi "Always Faithful"
Lex is not the average dog. He's a Marine Corps bomb sniffing dog that was previously stationed in Fallujah. He has won a Purple Heart for his service. In March of 2007, Lex was injured in a granade explosion that took the life of his handler, Corporal Dustin J. Lee. Since then, Lex has suffered a variety of problems related to his injury, including chronic arthritis.
From 2008
Lex will be given a commemorative Purple Heart next month at the Working Dog and Fallen K-9 Handler Tribute.
Eight-year-old Lex was working with Lee when the Marine was killed during a bombing in Iraq last year. The German shepherd was also injured. He has since been retired and lives with Lee's family in Clarke County, Miss. Lee and Lex had been assigned to the Marine Corps Logistics Base in Albany, Ga.
The tribute will be Feb. 16 at the Air Armament Museum, Eglin Air Force Base, Fla. Lee's family is scheduled to be on hand for the event.
In December, the Marine Corps announced Lex could go home to Lee's family. It is the first time the military has granted a dog early retirement to be adopted by someone other than a former handler.
The military has more than 1,700 dogs that work alongside American troops, including about 260 in the Marines. Their bomb-sniffing skills have been in high demand in Iraq and Afghanistan.
The Working Dog Association said dogs have worked with the military beginning with World War II.
.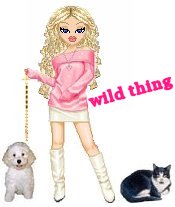 Wild Thing's comment.......
This is such a great story, it is sad because Corporal Dustin J. Lee was killed. But the good part is that Lex gets to be with the family of Corporal Dustin J. Lee. And they are taking such good care of him and giving him a loving home right where he belongs.
Posted by Wild Thing at November 29, 2010 12:48 AM
---
Comments
No fallen or wounded Marine is ever forgotten or ignored...not even the 4-legged ones. Nice.
Posted by: petesuj at November 29, 2010 10:00 AM
---
Military Channel had a great one on about the Marines getting these dogs at the beginning of the war. A lot of those dogs were volunteered by their owners. The attachment between dog and owner was extraordinary. On some island the Marine dog handler was killed , the dog wouldn't let anyone near the dead Marine, finally the dog relented and he was taken care of but that bond treanscended life and death.
After Saipan the Marines captured some Japanese dogs and they too were well trained but the Marines first had to teach the Dogs commands in English, they only understood Japanese. Ironies.
Posted by: Mark at November 29, 2010 12:22 PM
---
There is an excellent book on the subject,It's called Dog Tags of Courage..By John C. Burnam MSG (USA ret.)..The things these Dogs did is just over
the top.. The sad part is the over 4000 dogs to be
abandoned when the US pulled out of Vietnam...
I also remember the Military allowing a dog to be
buried with his handler, Old age prevents me from
remembering where I read about it...
Posted by: gator at November 29, 2010 01:52 PM
---
http://www.almostheaven-golden-retriever-rescue.org/old-drum.html
George Graham Vest speaking:
"Gentlemen of the jury, the best friend a man has in this world may turn against him and become his enemy. His son or daughter whom he has reared with loving care may prove ungrateful. Those who are nearest and dearest to us -- those whom we trust with our happiness and good name -- may become traitors in their faith. The money that a man has he may lose. It flies away from him, perhaps when he needs it most. A man's reputation may be sacrificed in a moment of ill-considered action. The people who are prone to fall on their knees to do us honor when success is with us may be the first to throw the stone of malice when failure settles its cloud upon our heads. The one absolute, unselfish friend that man can have in this selfish world -- the one that never proves ungrateful or treacherous -- is his dog.
"Gentlemen of the jury, a man's dog stands by him in prosperity and poverty, in health and sickness. He will sleep on the cold ground, where the wintry winds blow, and the snow drives fiercely, if only he can be near his master's side. He will kiss the hand that has no food to offer; he will lick the wounds and sores that come in encounter with the roughness of the world. He guards the sleep of his pauper master as if he were a prince. When all other friends desert, he remains. When riches take wings and reputation falls to pieces, he is as constant in his love as the sun in its journey through the heavens.
"If fortune drives the master forth an outcast in the world, friendless and homeless, the faithful dog asks no higher privilege than that of accompanying him to guard against danger, to fight against his enemies. And when the last scene of all comes, and death takes the master in its embrace, and his body is laid away in the cold ground, no matter if all other friends pursue their way, there by his graveside will the noble dog be found, his head between his paws, his eyes sad but open in alert watchfulness, faithful and true even to death."
Posted by: BobF at November 29, 2010 09:46 PM
---
Oh WOW thank you all so much for your awesome input, information and links. I really appreciate it so much.
Posted by: Wild Thing at November 29, 2010 11:48 PM
---