« Sly Stallone About Voting | Main | GOP Wins Control of the U.S. House of Representatives »
November 03, 2010
Obama To Spend $200 Million Tax Dollars A Day On His Mumbai Visit

Rush Weighs In On Obama's 200 Million A Day Trip To India
RUSH: We had a caller with a good question regarding Obama's trip to India: "Is he coming back or fleeing to exile?" I have a different theory. I don't know what are the policy reasons that Obama's going to India. I have no idea. But the idea that you're going to take 3,000 people and you're booking over 500 rooms in a hotel and you're taking 40 airplanes, what that tells me is that you have a guy and a family who thinks this nation owes 'em. And while they're in a position to, they are going to live off of this country as much as they can. They are gonna get theirs. That's what this tells me. No president has ever anywhere close to 40 airplanes, 3,000 people, 500 rooms in one hotel. And that's just one hotel, for a ten-day trip, $200 million a day. It's never been done before. This is somebody that says, "It's my turn. My turn, our turn to get what has been denied us all these years," that's what I think.

.

US to spend $200 mn a day on Obama's Mumbai visit
The US would be spending a whopping $200 million per day on President Barack Obama's visit to the city.
"The huge amount of around $200 million would be spent on security, stay and other aspects of the Presidential visit," a top official of the Maharashtra Government privy to the arrangements for the high-profile visit said.
About 3,000 people including Secret Service agents, US government officials and journalists would accompany the President. Several officials from the White House and US security agencies are already here for the past one week with helicopters, a ship and high-end security instruments.
"Except for personnel providing immediate security to the President, the US officials may not be allowed to carry weapons. The state police is competent to take care of the security measures and they would be piloting the Presidential convoy," the official said on condition of anonymity.
Navy and Air Force has been asked by the state government to intensify patrolling along the Mumbai coastline and its airspace during Obama's stay. The city's airspace will be closed half-an-hour before the President's arrival for all aircraft barring those carrying the US delegation.
The personnel from SRPF, Force One, besides the NSG contingent stationed here would be roped in for the President's security, the official said.
The area from Hotel Taj, where Obama and his wife Michelle would stay, to Shikra helipad in Colaba would be cordoned off completely during the movement of the President.
.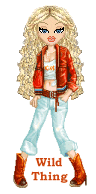 Wild Thing's comment........
This is so disgusting how he is doing this and the money he is spending that is all from our tax dollars. If he wants to do this go ahead but pay for it yourself jerk.
Posted by Wild Thing at November 3, 2010 04:50 AM
---
Comments
Time to impeach this traitor!
Posted by: Chief at November 3, 2010 09:22 AM
---
I think Rush nailed it perfectly.
What can the Soutpiel do that any ambassador can't besides blow taxpayer money frivolously?
To me this is more of the in your face arrogance of the Narcissist in Charge.
Pst. Barack, remember Benito Mussolini!!!
Posted by: Jack at November 3, 2010 11:09 AM
---
This is obscene. Our Kenyan/Marxist/muslim emperor needs to be derailed NLT Nov 2012. And he better take his fat assed wife with him.
Posted by: TomR, armed in Texas at November 3, 2010 02:28 PM
---
Remember...the jerk DOES because he WON...'nuf said...how arrogant!!! Parasites to the limit!
Posted by: jan at November 3, 2010 05:28 PM
---
Just like the old story goes, they live in government housing, and the government pays for all their expenses, an over prices Welfare family.
Posted by: Mark at November 3, 2010 09:09 PM
---
Well said all of you, thank you.
He loves to get in our faces so to speak and rub it in what he can get away with and grrrrrr I hate it.

Posted by: Wild Thing at November 4, 2010 04:33 AM
---