« Thanksgiving Day Meal Camp Leatherneck, Afghanistan | Main | Obama Hurt Playing Basketball Only Has To Get 12 Stitches »
November 27, 2010
Obama and His Administration Bracing for Court Setbacks to Health Law


Administration Is Bracing for Court Setbacks to Health Law
As the Obama administration presses ahead with the health care law, officials are bracing for the possibility that a federal judge in Virginia will soon reject its central provision as unconstitutional and, in the worst case for the White House, halt its enforcement until higher courts can rule.
The judge, Henry E. Hudson of Federal District Court in Richmond, has promised to rule by the end of the year on the constitutionality of the law's requirement that most Americans obtain insurance, which does not take effect until 2014.
Although administration officials remain confident that it is constitutionally valid to compel people to obtain health insurance, they also acknowledge that Judge Hudson's preliminary opinions and comments could presage the first ruling against the law.
"He's asked a number of questions that express skepticism," said one administration official who is examining whether a ruling against part of the law would raise questions about whether other provisions would automatically collapse. "We have been trying to think through that set of questions," said the official, who insisted on anonymity because he was not authorized to discuss the case freely.
While many newly empowered Republican lawmakers have vowed to repeal the health care law in Congress, a more immediate threat may rest in the federal courts in cases brought by Republican officials in dozens of states. Not only would an adverse ruling confuse Americans and attack the law's underpinnings, it could frustrate the steps hospitals, insurers and government agencies are taking to carry out the law.
"Any ruling against the act creates another P.R. problem for the Democrats, who need to resell the law to insured Americans," said Jonathan Oberlander, a University of North Carolina political scientist, who wrote [...] that such a ruling "could add to health care reform's legitimacy problem."
.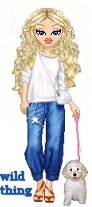 Wild Thing's comment.......
The Constitution Strikes Back, but the battle is not won yet.
So these morons fear the court, but couldn't care less what the electorate thinks. We responded this last November vote and we will again.
Get rid of it!!!!!
Posted by Wild Thing at November 27, 2010 02:47 AM
---
Comments
If enough judges stick to The Constitution we may get back to a free market place and individual liberties again.
Posted by: TomR,armed in Texas at November 27, 2010 11:44 AM
---
2700 pages of Constitutional violations, the authors should be first in line for the 13 steps.
Posted by: Mark at November 27, 2010 06:03 PM
---
God, let the challenges and repeal go through!
Posted by: Anonymous at November 27, 2010 07:09 PM
---
Tom, I pray that happens...so much!!!!

Mark, good one!!
Annonymous, YESSSSSS!!!!!
Posted by: Wild Thing at November 28, 2010 02:58 AM
---