« San Francisco Bans Happy Meals ..."agenda of food justice" ~ INSANE In San Fran! | Main | Questions That Were Asked At Of Obama At Presser ...A Must See Video »
November 05, 2010
India on 200 Million Dollars a Day by the Obamas

Obama will be leaving 2 days after the election to tour around India...
The trip will cost taxpayers 200 million a day for 10 days.

The Taj Mahal hotel was the scene of a three-day battle between Indian commandos and terrorists who stormed the luxurious Mumbai landmark as part of their deadly rampage through the city in November 2008
On the first day of his visit, Obama will pay homage to the victims of 26/11 Mumbai attacks at Hotel Taj where he is expected to make a statement on terrorism.
- obama is to visit Mani Bhavan where a Mahatma Gandhi Museum stands...
- some of the volunteers at Mani Bhavan have expressed displeasure over heightened security arrangements.
"Mani Bhavan is the place associated with Gandhi who promoted non-violence. But every day people from White House and US security agencies are coming with guns and sniffer dogs"

Criticism is sure to come as the trip approaches and it should, when unemployment stands at near 10%, and families struggle to make ends meet.
OMG check this out! ~ Wild Thing

Tunnel for Obama near Mani Bhavan

Barack Obama's planned visit to Mani Bhavan —the Gandhi museum — on November 6, soon after he reaches Mumbai. On Monday, US secret agents visited the museum to plan Obama's security detail.
They were accompanied by officers of Mumbai Police and civic officials of the D ward (where Mani Bhavan is located). While inspecting the route and the buildings lining up the route to the museum, the Americans detected a skyscraper near Peddar road and also found the area to be highly populated.
Since it is difficult to monitor such a congested area, they came up with a quick solution which left the Indians accompanying them amazed: A bomb-proof over-ground tunnel — to be installed by US military engineers in just an hour.
The tunnel would be a kilometre long and measure 12ft by 12ft — enough to let Obama's cavalcade pass through. The tunnel would be centrally air-conditioned, fitted with close-circuit television cameras, and will be heavily guarded at every point, including, of course, its entry and exit.
Details about when exactly the tunnel would be made were not forthcoming. But officials said that the structure would be dismantled immediately after Obama leaves the area.
.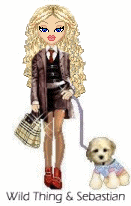 Wild Thing's comment......
It sure is expensive having a freaking DICTATOR in our WH.

To the Americans that have lost their homes ....... Obama feels your pain.

Notice ....We can build a mile long security tunnel in one hour, but we can't seem to build a security fence along our border, no matter how much time we have.
Also Senior Citizens...he feels your pain.......(Sorry, no cost of living raise for you)
Posted by Wild Thing at November 5, 2010 03:47 AM
---
Comments
34 Warships including an aircraft carrier. A typical Carrier Battle Group only consists of nine ships. This group is over three times the size.
Posted by: BobF at November 5, 2010 09:45 AM
---
Do you think we would let the Indian Army build a tunnel in DC and have their navy form up off our shores just to provide security for their visiting head of state? obama is insane with power. I hope Tuesday's vote of no confidence embarasses him at least a little. I bet obama did not put Joe Biden in charge of security for this trip.
Posted by: TomR, armed in Texas at November 5, 2010 10:01 AM
---
Thanks Bob and Tom.

I think too it was good for the election that this fiasco trip came out before the election.
Posted by: Wild Thing at November 6, 2010 12:10 AM
---