« 'Smart Weapon' Rifle Debuts On Afghanistan's Battlefields | Main | WikiLeaks Release: WikiLeaks to Release Three Million Secret US Documents »
November 23, 2010
Gov. Bobby Jindal: TSA Needs To Move Away From Political Correctness
Louisiana Gov. Bobby Jindal has been in the news in recent weeks for his new book, "Leadership and Crisis," which delivers an earnest critique of the Obama administration's response to last summer's Gulf oil spill. Jindal also appeared on Meet the Press Sunday and criticized the federal government for playing defense and relying on luck to protect the nation from terrorists.
The federal government has to face the fact the War on Terror is about enemies who hate the U.S. way of life, not about social justice, he said.
"The reality is, this isn't about people who don't have enough jobs, who don't have enough social aid, this is about fighting an enemy that hates our way of life," Jindal said on NBC's "Meet the Press."
"This is a fundamental clash of cultures. … This isn't, well, let's go and figure out a way to apologize for Americans. This isn't how we offended them because we're supporting Israel," he continued.
On Monday, Jindal phoned into the Glenn Beck Program to weigh in on the ongoing debate surrounding the nation's airport security. The administration has made two fundamental mistakes, he said. "Number one, they are so focused on treating terrorists like citizens and citizens like suspects. They worry so much about the rights of the terrorists. Where are the rights for the average American? They need to move away from political correctness."
"They continue to try to respond to this terrorist threat where they befriend impostor. Well, we got lucky with the underwear bomber, we got lucky with the Times Square bomber. We got lucky with the packages. Luck is not a strategy," Jindal added.
Also...Jindal: Obama told us not to criticize him on TV.......
In an interview yesterday on Glenn Beck's radio show, Bobby Jindal said that at a meeting with the President during the gulf oil spill, that he and the President of Plaquemines Parish were told specifically by Obama not to go on TV and criticize him. Jindal says that it was clear Obama was frustrated with the level of criticism he was getting and goes on to accuse Obama of caring more about perception and politics than actually cutting through the red tape and getting things done.
More double standard and DICTATOR behavior from Obama, since we just finished another election season where Obama lied and smeared Republicans on TV every chance he got. He used that car-in-the-ditch-Slurpee metaphor so much that even the news media was begging for something new.
.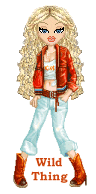 Wild Thing's comment.........
Jindal is a man of honor. A good man indeed. He is right I like what he said about how we treat the terrorists vs. the citizens.
Jindal went publically on the record several times, ranting against Obama's handling of the Deepwater Horizon.
Posted by Wild Thing at November 23, 2010 03:45 AM
---