« Six Republican Iraq and Afghan War Veterans Elected to Congress | Main | Rep. Mike Pence: Americans Want Republicans to Get Things Undone »
November 05, 2010
GOP Picks Up 680 State Legislature Seats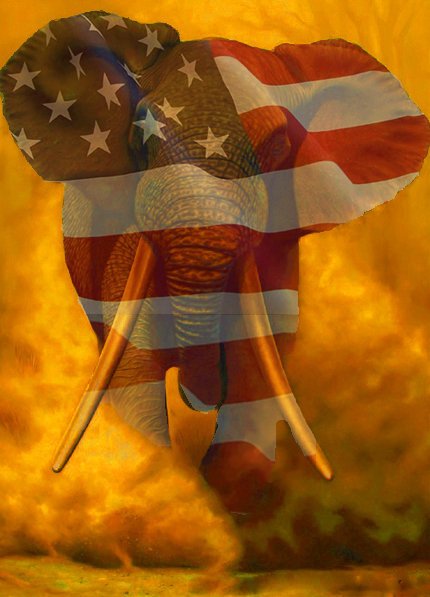 GOP Picks Up 680 State Legislature Seats
While the Republican gains in the House and Senate are grabbing the most headlines, the most significant results on Tuesday came in state legislatures where Republicans wiped the floor with Democrats.
Republicans picked up 680 seats in state legislatures, according to the National Conference of State Legislatures -- the most in the modern era. To put that number in perspective: In the 1994 GOP wave, Republicans picked up 472 seats. The previous record was in the post-Watergate election of 1974, when Democrats picked up 628 seats.
The GOP gained majorities in at least 14 state house chambers. They now have unified control -- meaning both chambers -- of 26 state legislatures.
That control is a particularly bad sign for Democrats as they go into the redistricting process. If the GOP is effective in gerrymandering districts in many of these states, it could eventually lead to the GOP actually expanding its majority in 2012.

Republicans now hold the redistricting "trifecta" -- both chambers of the state legislature and the governorship -- in 15 states. They also control the Nebraska governorship and the unicameral legislature, taking the number up to 16. And in North Carolina -- probably the state most gerrymandered to benefit Democrats -- Republicans hold both chambers of the state legislature and the Democratic governor does not have veto power over redistricting proposals.
The GOP holds the redistricting trifecta in Alabama, Florida, Georgia, Indiana, Kansas, Michigan, Minnesota, Wisconsin, Utah, Texas, Tennessee, South Carolina, Pennsylvania, Oklahoma and Ohio - plus, as noted earlier, Nebraska and North Carolina.
Of those, South Carolina, Utah, Georgia and Texas are projected to gain seats after the census. Florida is also slated to gain, but the state just passed a ballot referendum seeking to take control of redistricting process away from the state legislature.
Ohio and Michigan are also important because they are projected to lose at least one seat, making the redistricting lines all the more important.
.
Rush Limbaugh: The American People Gave Obama the "Middle Finger" Scratch in Midterms – Audio
Here is audio of Rush Limbaugh yesterday summing up the results of the 2010 Midterm Elections as the American People using their "middle finger" to scratch at Obama. Limbaugh was referencing Obama's passive-aggressive habit of using his middle finger during speeches to scratch his nose or face at the very moment he is mentioning political opponents. Rush says: "Barack Obama is not the only person who can scratch his nose with his middle finger."
.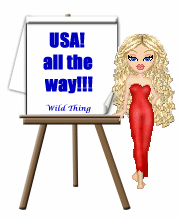 Wild Thing's comment........
Awesome stuff. People are getting involved and running. And winning. And we need to keep this up and not stop. There will be more to give our suppot to in the next election. This was a HUGE step and I am thrilled. The next election will be another huge step.
The message is clear, indelible and overwhelming.
If Liberals want to continue in their usual state of denial, hysteria and self-induced myopia, that's fine.
They can take the voting results, manipulate them, make excuses, or slice and dice them any way they want… it comes out the same. THEY are going in a direction VERY FEW Americans want to follow-and Americans have been CLEAR on this. Take no prisoners! Show them no quarter!

Obama will never on his own admit his agenda is NOT wanted. His trip to India is a major FU to us.
.
Posted by Wild Thing at November 5, 2010 04:55 AM
---
Comments
Ike Skelton of Missouri lost his seat in congress. Ike has been there for over 30 years. He was instrumental in bringing the B-2 bomber Whiteman AFB, MO. At Whiteman, the base park is named after him and a building on base is named after his deceased wife. Ike also has Fort Leonard Wood in his district. When it comes to bringing home the bacon in the form of Military Appropriations, Ike not only brought home the bacon, he brought home the whole hog pen. The construction at Whiteman has been non-stop thanks to Ike. Perfectly good housing units have been torn down and new ones built. Why, they just completed construction on a 4,000,000 dog kennel. When it came to Whiteman or Fort Leonard Wood, the checkbook was always open.
With the above being said, Ike lost by 12,000 votes. That might not seem like a lot but Ike's district was rural Missouri and that's a huge margin. There are no big cities in his district; it's strictly rural. That's how fed up Americans are with the Obama and the Democrats. People are finally realizing that money from Washington comes out of their pockets. Personally I didn't think Ike Skelton would ever loose reelection. I used to say he could rape Mother Theresa on Main Street and people would still reelect him. I guess that's why I'm not a political pundit being paid big bucks.
Posted by: BobF at November 5, 2010 10:05 AM
---
We did well locally here in Texas as well. We increased the number of Repubs to make the state legislature one shy of 2/3 Repub. Some of our Dems are also quite conservative, so that gives us a big majority. All state wide offices were won by Repubs. Gov. Perry was reelected. We are in great shape politically and have an economy that reflects our conservative policies.
Also, our state legislature only meets every other year for 140 days and our state constitution prohibits deficit spending. That puts our politicians on short reins.
Posted by: TomR, armed in Texas at November 5, 2010 10:32 AM
---
LOVE LOVE LOVE that elephant!!! You are the BEST, Chrissie! Thanks for all the help and joy over these last few months!!! Know that much of your communications went e-viral....Soooo in Ohio = for the most part we WON!!! We got rid of so many liberals. HOWEVER, well,... you know...Cuyahoga County seems lost in the past and clinging to their sinking ships. We WILL overcome! Hang in there!! Key: Husted is our new Secy of State. Look out Board of Elections!!!
Posted by: jan at November 5, 2010 07:14 PM
---
Jan being a former Ohio resident, I got to, must ask you how in the world did Dennis Kucinich get re elected?
I remember when he was the Mayor of Cleveland, it was so bad the Cops and the DPW went on strike and to believe that that fiasco led to a career in politics, Parma, and Cleveland must be bereft of decent challangers. Why didn't Bernie (Kosar) run, He's from Boardman, just down the road from Cleveland.
I will tell you though, I miss Ohio.
Posted by: Mark at November 5, 2010 09:03 PM
---
Bob, thank you for sharing about Ike Skelton. Amazing story and person.
Tom, I like that, keeping them on short reins like that is an excellent idea.

Jan, thank you so much I appreciate it. I loved it the first time I saw it and saved it. I forget where I saw it, google or MySpace or someplace. Thanks for sharing about Ohio too.
Posted by: Wild Thing at November 5, 2010 11:58 PM
---
A CT resident. We could sure a investigation here the Democrats ran the the table. When they came up short in the Governor's race thay "found" a bag of ballots that puts the Democrat over the top.
Posted by: Avitar at November 6, 2010 02:33 AM
---
Mark, DK gets lot of money from out-of-state, acts like he is going to take care of all the old people in his district, etc. But the number one think in my mind is uneducated voters. There is no turnover of residents in his district, and they have been conditioned by the hasbeen who does nothing. nothing! Then again there was an indicted judge who got more votes than he did in HER race. She lost, but with the well known corruption investigation ongoing in the County WHO would vote for her? This county is going to take a generation.in my opinion Bernie was tainted goods after Art (run to Balto. in the night with my team) Modell called his work "diminishing skills"...it just stuck for some reason. And Bernie has had some personal issues...
Posted by: jan at November 6, 2010 06:14 PM
---