« Obama White House Hands Out 111 Obamacare Waivers- Hides It on Website | Main | Navy's Newest Destroyer USS Jason Dunham Enters the Fleet »
November 14, 2010
DOJ Gave Millions to Illegal Immigrant 'Sanctuaries,' Report Finds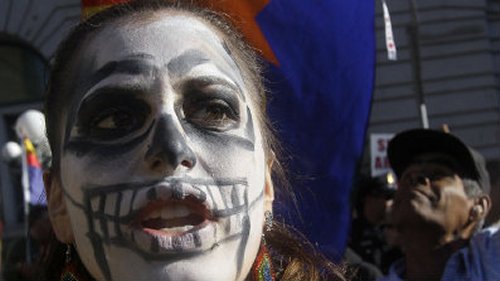 Nov. 1: Natalia Garcia Pasmanick yells at a protest of Arizona's new immigration law while Raymond Herrera, rear, holds up an Arizona flag in support of its immigration law outside of a U.S. Circuit Court of Appeals building in San Francisco, a sanctuary county and city that received $754,853 in SCAAP grant money in 2010. (AP Photo)

DOJ Gave Millions to Illegal Immigrant 'Sanctuaries,' Report Finds

The Department of Justice has spent tens of millions of dollars this year to compensate more than two dozen states, counties and cities for their costs of jailing illegal immigrants -- even though those communities have adopted policies that obstruct immigration enforcement, according to a recently released report.
"Subsidizing Sanctuaries: The State Criminal Alien Assistance Program," a report from the Center for Immigration Studies, found that the federal grant program commonly known as SCAAP allocated $62.2 million -- more than 15 percent of its $400 million total -- to 27 jurisdictions that are widely considered to be "sanctuary communities."

Some of those jurisdictions -- including San Francisco, Chicago and California's Santa Clara County -- are even trying to opt-out of Secure Communities, a program that automatically alerts Immigration and Customs Enforcement (ICE) officials when criminal illegal immigrants are booked into jail, according to the report.
Jessica Vaughan, director of policy studies at the Center for Immigration Studies and a co-author of the report, said that the grant system as currently structured makes little sense.
"Basically, the federal government is subsidizing through this grant program jurisdictions that on the one hand are complaining about the cost of illegal immigration and demanding reimbursement from the federal government, while at the same time they have policies in place that make their locality a magnet for illegal aliens," Vaughan told FoxNews.com.
"And that's just illogical," she said.
According to Department of Justice figures cited in the report, five of the top 10 SCAAP grants to localities and two of the top 10 grants to states went to jurisdictions that are considered sanctuaries. That includes $14.2 million to Los Angeles County, $13.4 million to New York City and $88 million to the state of California.
Rather than award SCAAP grants to jurisdictions that incur costs of incarcerating undocumented criminal aliens, Vaughan said federal officials should use the grant program as an incentive for communities to participate in immigration enforcement programs like Secure Communities or the 287(g) program, which trains deputies to check the immigration status of individuals they arrest and has identified more than 180,000 illegal immigrants for deportation nationwide since 2006.
In a statement obtained by FoxNews.com, U.S. Rep. Gary Miller, R-Calif., said he disagreed with funding sanctuary cities using SCAAP grants and called on the Obama administration to take action.
"In its lawsuit challenging the Arizona immigration law, the Obama administration claims that the law creates a patchwork of immigration enforcement," Miller's statement read. "If this is the case, then the Obama administration should also sue sanctuary cities, for their policies are arguably a 'patchwork' of immigration enforcement as well. It is time for the administration to end its double standard."
To that end, Miller has authored legislation -- the Loophole Elimination and Verification Enforcement Act, or LEAVE -- that would prohibit sanctuary communities from receiving both Department of Justice and Department of Homeland Security funds.
"I hope the next Congress will take up this commonsense proposal and penalize sanctuary cities for their irresponsible policies," Miller's statement concluded.

In a statement to FoxNews.com, the Department of Justice said it administers the SCAAP grants in accordance with legislation authorizing the program and passed by Congress.

"Funding under this program is provided to any eligible jurisdiction that incurs costs associated with detaining criminal aliens," the statement read. "SCAAP does not inhibit, but rather supports the accountability process by reimbursing local agency costs for detaining illegal aliens who commit crimes."
The statement continued, "Making any jurisdiction ineligible for these funds could have an unintended consequence -- creating a disincentive to detain criminals who are greater flight risks and pose a danger to our communities. The Department of Justice is committed to providing support to our state and local partners to protect the safety of communities."
Bob Dane, a spokesman for the Federation for American Immigration Reform, suggested that the number of sanctuary communities would reduce significantly if the DOJ grants were discontinued.
"One of the best fixes is to deny state and federal funding to the places that harbor illegal aliens," Dane said. "The entire country is slowly but surely moving from a sanctuary mentality to a 'fix it' mentality, but you've got these remaining pockets of resistance, many of them in big cities."
Dane continued, "You hit 'em where it hurts, in the wallet, and maybe they'll get it. We're reimbursing cities for a problem of their own making."
.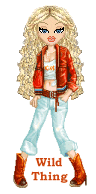 Wild Thing's comment........
Obama administration is giving the American people the finger again. This time via the DOJ sheesh! The DOJ is supposed to uphold our laws nor usurp them. There is no Justice Department, only Obama's Gestapo and it's leader Heinrich Holder.
I would love new Republican majority in House to inform all those "sanctuary" cities that unless policy is immediately rescinded, no federal monies. Period.

....Thank you Mark for sending this to me.
Mark
3rd Mar.Div. 1st Battalion 9th Marine Regiment
1/9 Marines aka The Walking Dead
VN 66-67


Posted by Wild Thing at November 14, 2010 02:48 AM
---
Comments
In so many ways, we're being made to fund the enemies of the Constitution in this country. This is one of them.
Posted by: Jim at November 14, 2010 01:49 PM
---
Is there any part of the Constitution that this administration honors? They are aiding Sanctuary Cities, this is insane.
Posted by: Mark at November 14, 2010 03:51 PM
---
Jim, well said, we sure are.
Posted by: Wild Thing at November 14, 2010 10:53 PM
---
Mark, one of the things that has shocked me is how many do not honor or respect our Constitution. I never knew this before.
Posted by: Wild Thing at November 14, 2010 10:56 PM
---