« Lisa Murkowski , Democrat in Rino Clothing: "I will tell you I am not one of those who wants Obama to fail" | Main | Obama---An American Disaster By Dr. Alan Bates, MD. »
November 17, 2010
Democrats Lash Out at Pelosi in 'Raucous' Closed-Door Meeting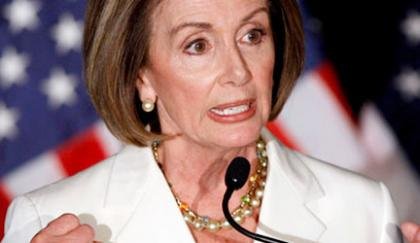 Dems Lash Out at Pelosi in 'Raucous' Closed-Door Meeting

Disgruntled Democrats finally had a chance to confront Speaker Nancy Pelosi face to face for the first time during a raucous closed-door caucus meeting Tuesday, as defeated Rep. Allen Boyd called her "the face of our defeat."
"We need new leadership," Boyd, a Florida Democrat, told his colleagues, according to sources in the room.

His comments were made shortly after Pelosi told Democrats she was targeted in races around the country because she is an effective leader for them. The Democratic gathering was the first gathering of the caucus since the party lost control of the House.
"There is great angst and frustration," one moderate Democrat told POLITICO. The lawmaker said Pelosi would do well to "support and embrace some of the suggestions" from disaffected Democrats who want to change certain caucus rules to allow more input from rank and file on top party posts.

Nancy Pelosi faces new challenge from Rep. Barbara Lee and Congressional Black Caucus

The Congressional Black Caucus is refusing to endorse House Speaker Nancy Pelosi as minority leader, demanding that members get solid evidence that Rep. James Clyburn, the highest ranking African American in the Democratic leadership, will be more than a titular member of the new order.
Pelosi faces a secret-ballot vote tomorrow as she stands for election as House minority leader. She is expected to win with broad support from liberals, despite open rebellion among conservative Blue Dog Democrats and grumbling from some more liberal members who have questioned the rush to reinstall Pelosi after this month's landslide losses.

Clyburn had challenged moderate Maryland Democrat Steny Hoyer for the number two post, setting off a struggle just beneath Pelosi. .

Moderates are not convinced, arguing that if Democrats have any hope of regaining power, they have to recruit conservative candidates to win back the swing districts they lost and that Pelosi is a drag on efforts to do so.

.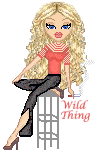 Wild Thing's comment........
Nancy the Queen of the closed door meetings. hahaha
Fight Barbara! Fight! Throw stuff! Scream! Riot! Pull her hair! Burn your desk! Loot the congressional convenience store!
heh heh...

Posted by Wild Thing at November 17, 2010 01:47 AM
---
Comments
Well, those Democrats voted Pelosi in by a healthy majority. Therefore it is safe to say that the majotity of the House Dems are very liberal. There are going to be very few moderates in the upcoming Congress. If that leads to total gridlock on spending programs, that will not be a bad deal for America.
Posted by: TomR, armed in Texas at November 17, 2010 04:11 PM
---