« Obama's Refusal To Acknowledge Threat Of Radical Islam By Dr. Alan Bates, MD. | Main | U.S. Sending Tanks To Afghanistan For First Time »
November 22, 2010
Critics Slam Obama Administration for 'Hiding' Massive Saudi Arms Deal
.
Critics Slam Obama Administration for 'Hiding' Massive Saudi Arms Deal

Largest Arms Deal In U.S. History Pushed While Congress In Recess

The Obama administration has quietly forged ahead with its proposal to sell $60 billion worth of fighter jets and attack helicopters to Saudi Arabia unhampered by Congress, despite questions raised in legislative inquiries and in an internal congressional report about the wisdom of the deal.
The massive arms deal would be the single largest sale of weapons to a foreign nation in the history of the U.S., outfitting Saudi Arabia with a fully modernized, potent new air force.
"Our six-decade-long security relationship with Saudi Arabia is a primary security pillar in the region," Defense Sec. Robert M. Gates and Secretary of State Hillary Rodham Clinton wrote in a Nov. 16 letter to congress. "This package continues that tradition."

But some critics are questioning the deal, and the stealthy effort by the Obama administration to avoid a more probing congressional review by notifying Congress last month, just as members were headed home for the November elections. Congress had 30 days to raise objections -- a review period that concludes Saturday. With most members leaving Washington today, any significant effort to block the deal appears dead for now, officials said.
"I do not think there will be any action" to hold up the sale, Rep. Howard Berman, the chairman of the House Foreign Affairs Committee, told Bloomberg News Thursday.

Rep. Anthony Weiner, a New York Democrat, submitted a resolution this week to try and block the deal, and was among those who objected to the way the administration approached the required congressional review.
"Hiding this in a recess announcement is a sign of how unpopular it is," he said. "It's bad policy that now is further tainted by shameful process."

The Obama administration has touted the deal as a boon for American jobs, and as a move to solidify the alliance between the U.S. and Saudi Arabia at a time when American intelligence is dependent on the Islamic nation for help in the war on terror. Earlier this month, it was a tip from Saudi intelligence that helped foil an al Qaeda plot to hide a bomb in a desktop printer aboard a UPS cargo plane.

The arrangement would ship 84 F-15 fighter jets and more than 175 attack helicopters to the Saudis over the next 15 years. The choppers, in particular, would "bolster Saudi Arabia's counterterrorism capabilities," Gates and Clinton wrote in their letter this week to congressional leaders.

Missouri Sen. Kit Bond, a Republican who will soon retire as his party's ranking member of the Senate Intelligence Committee, supports the arms sale, and told ABC News that the Saudis offered ample evidence of the value of the alliance when they provided tracking numbers for the parcels that contained the concealed bombs.
"If any of my colleagues have doubt that they can be friendly, I suppose this would send a strong signal that they can be friendly," Bond said. Gates and Clinton also touted Saudi Arabia's "significant" counterterrorism cooperation in their letter to congressional leaders, specifically citing help in thwarting the cargo bomb plot.

Morris J. Amitay, a former head of the Pro-Israel lobbying group AIPAC, told ABC News a chief aim of the sale is insuring that Saudi Arabia can serve as another regional military counterweight to Iran.
"It is an attempt to bolster the Saudis at a time when the Iranians are trying to be a hegemonic power for the entire region," he said.

In part for that reason, he said, Israel has not been raising significant objections to the deal, even though he suspects Israel will push hard to insure the aircraft are not equipped with weapons systems as advanced as those held by Israel's own military.

That said, Amitay argued the record-breaking military deal is not without risks.

"As long as Saudi Arabia is stable and considers itself a friend of the United States, there is not that much concern," he said. "The problem is, how stable is a regime run by people in their 80s, with unrest in the south, where neighboring Yemen is harboring al Qaeda?"

The Saudi embassy in Washington did not respond to requests for an interview.
Weiner was among the few to raise vocal alarms.
"Saudi Arabia has not behaved like an ally of the United States," he wrote in one of two letters sent by groups of concerned lawmakers. "Saudi Arabia has a history of financing terrorism, is a nation that teaches hate of Christians and Jews to their school children, and offered no help to the U.S. as gas prices surged during the spike in oil prices. Furthermore, this deal would destabilize the region and undermine the security of Israel, our one true ally in the region."

To Continue PLEASE CLICK HERE

.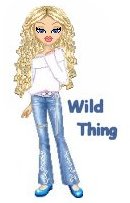 Wild Thing's comment.......

Where do you suppose these weapons will end up? In Iran? With Hamas? Who knows???

When is this country going to connect all the dots happening almost daily where the Muslim in the White House is efficiently taking care of Muslam interests before those of the U. S.

....Thank you Mark for sending this to me.


Mark
3rd Mar.Div. 1st Battalion 9th Marine Regiment
1/9 Marines aka The Walking Dead
VN 66-67


Posted by Wild Thing at November 22, 2010 03:47 AM
---
Comments
Good move...arm the enemy.
Posted by: petesuj at November 22, 2010 09:01 AM
---
For once weener is doing something that on the surface looks to be right. Obama being the Hamas cheerleader he is, is there any other reason all these weapons are going to Saudi Arabia, if not to give them to the Palestinians, Hamas, Hizbollah to use against Israel.
This was done when congress was on vacation, and couldn't protest, the Israeli's are surrounded and now we are feeding our enemy with the materiel to destroy Israel.
For what reason are we selling 60 Billion dollars of equipment to the Saudi's if not for the purpose of attacking Israel.
Posted by: Mark at November 22, 2010 09:02 AM
---
There is of course a lot of politics involved in this deal and potentials we have not heard about. I would be very happy to arm Saudi Arabia if they promised to invade Iran. I would love to see these two bastions of terror and moslem fundamentalism go after each other and bleed like Iran and Iraq did in their ten year war.
That this deal was only announced just before Congress adjurned on a long recess is just another sign of the coniving and dishonesty of the obama bunch.
Posted by: TomR, armed in Texas at November 22, 2010 10:45 AM
---
3 years ago my next door neighbor was overseeing a Power line company from India building a 450,000 volt transmission line into Kabul. when an
Indian Engineer asked him this question, if 19 of the Hijackers were from
Saudi Arabia why did you people invade here instead of Saudi Arabia??
Good question!! Cause they are our friends, snicker,sniker The fact that
The Wahhabi Saudi had a big hand in 9/11 should have given us a reason to go after
The real folks behind 9/11. Oh hell I forgot the Saudis are our friends….

Posted by: gator at November 22, 2010 11:36 AM
---
Where did a majority of the 9/11 hijackers come from?
Posted by: BobF at November 22, 2010 01:44 PM
---
Thank you soooo much all of you. GREAT input on this.

Mark, LOL yes that is how I felt too. Weeener wow I have to give credit when it is due but I still don't like him. haha But he is right about this like you said.

Tom, I agree, the way Obama did this should let them all know how dishonest he is to the core.

Gator thank you for sharing about your neighbor and what happened.
Bob good point. 15 of the 19 terrorists on 9-11 were Saudis.
Posted by: Wild Thing at November 22, 2010 05:48 PM
---