« Four Weeks - Remember November | Main | 72,000 Stimulus Payments Went to People Who Were Dead »
October 08, 2010
U.S. Offers Tax Breaks for Terror Funding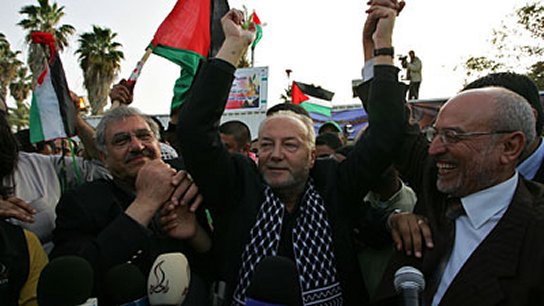 George Galloway in Gaza

U.S. Offers Tax Breaks for Terror Funding

The United States government has been allowing citizens to take a tax deduction for donations to Viva Palestina, a group that aids the anti-Israel and anti-America terrorist group Hamas. Now a U.S. Congressman is trying to put a stop to it, as reported by the International Business Times.
Congressman Brad Sherman (D-CA) told the paper that he has written to the State Department, the Department of Justice, and the IRS, informing them that Viva Palestina funds terrorism and is soliciting donations in America. The Patriot Act and other counter-terror laws prohibit soliciting funds for a recognized terrorist organization.
His letters were sent several months ago, but nothing has been done. Sherman said the State Department forwarded his complaint to the Department of Justice, which has yet to respond. The IRS said they would look into the matter, he added. The congressman said he plans to keep pushing the matter until something is done.
Viva Palestina is run by former British MP George Galloway, who openly supports Hamas and has made direct donations to the group. In 2009 Galloway gave Hamas leaders cash and vehicles, and taunted his government, saying, "If you want to take me to court, I promise you there is no jury in all of Britain who will convict me."
Sherman said he has faced difficulty due to the fact that Viva Palestina's branch in the U.S. is partnered with the charity group Interreligious Foundation for Community Organizations (IFCO) and receives money through them.
In addition, Viva Palestina USA claims that it does not give to Hamas. However, Sherman disputes that claim, pointing out that the group openly supports Galloway's "aid convoys" to Gaza. An expert on terrorism, Stephen Landman, was quoted by IBT as saying that Viva Palestina USA "openly used its resources to prop up Hamas' government in the Gaza Strip."
Landman recently addressed the House Financial Services Subcommittee on Oversight and Investigations. He told committee members that there is "overwhelming" evidence that Viva Palestina supports terrorism, and that the group has raised at least $200,000 in America.
Galloway and Viva Palestina are currently planning a flotilla to sail for Gaza, in an attempt to break Israel's naval blockade of Hamas. A previous attempt to break the blockade ended with nine deaths and several injuries after armed passengers attacked IDF soldiers who attempted to redirect their boats, and soldiers opened fire in response.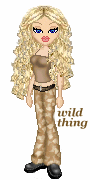 Wild Thing's comment.......
"If you want to take me to court, I promise you there is no jury in all of Britain who will convict me."

Galloway is probably right that no jury in Britain would convict him of aiding and abetting terrorists. Appeasement and fear of British Muslim citizens is so strong in England.
In the US financing terrorism is a serious concern. But under Obama and his administration they are not going to be going after terrorists like GW Bush did. Obama would never say the axis of evil in regards to any muslim.

....Thank you Mark for sending this to me.

Mark
3rd Mar.Div. 1st Battalion 9th Marine Regiment
1/9 Marines aka The Walking Dead
VN 66-67


Posted by Wild Thing at October 8, 2010 03:45 AM
---
Comments
Thats just dandy. Tax Free Terrorism. and now the (American people) WE are paying these maggots to kill us.
Posted by: Mark at October 8, 2010 07:47 AM
---
I just wonder how many other organizations there are funneling money to muslim terrorists. Probably every mosque in America is sneaking money to terrorists organizations. This problem is only going to grow as we let more and more muslims immigrate here.
Posted by: TomR, armed in Texas at October 8, 2010 09:11 AM
---
I'm really looking forward to seeing him swinging from the gallows in 2013.
Posted by: cuchieddie(Enemy of the State) at October 8, 2010 03:37 PM
---
Thanks again Mark for sending this to me.

Thanks Tom, Cuchieddie and Mark for your input about this.
Posted by: Wild Thing at October 9, 2010 03:00 AM
---