« " American Hero" | Main | Update On LTC Terry Lakin »
October 16, 2010
Obama His Hate For America Abounds As He Continues His Assault On Goal Industry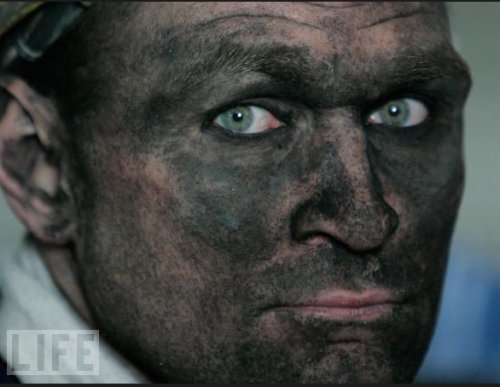 The far left radicals at the Sierra Club announced that Obama EPA officials will not allow mining at the largest mountaintop removal coal mine.
Victory for Appalachians as a Determined EPA Recommends No More Mining at Biggest Proposed Mountaintop Removal Coal Mine

Statement from Sierra Club Executive Director Michael Brune

Washington, D.C. — The U.S. Environmental Protection Agency (EPA) took courageous action today to protect the people and waterways of Appalachia when Shawn Garvin, the agency's Region 3 Administrator, recommended the withdrawal of the mining permit for America's largest proposed mountaintop removal coal mine site, the Spruce No. 1 Mine in Logan County, West Virginia.
In response Sierra Club Executive Director Michael Brune issued the following statement:
"The Sierra Club praises the EPA, Lisa Jackson and Regional Administrator Shawn Garvin for staring down Big Coal and industry lobbyists and doing what's right for Appalachians and hardworking Americans everywhere. This mother of all mountaintop removal coal mines would destroy thousands of acres of land, bury seven miles of streams and end a way of life for too many Appalachian families.
"We stand with the local grassroots heroes who have spent over a decade fighting this largest mountaintop removal coal mine, and today's announcement is a victory for everyone who has stood up for their air, water and health. While the coal industry has been cutting jobs and cutting corners in Appalachia, clean energy and efficiency investments there could generate almost 80,000 jobs by 2030 and save consumers more than $25 billion in energy costs.*
.

Senator Barack Obama Speaking on Cap and Trade San Francisco Chronicle January 17, 2008
"Under my plan of a cap and trade system electricity rates would necessarily skyrocket. Businesses would have to retrofit their operations. That will cost money. They will pass that cost onto consumers."

Obama admitted that cap and trade will likely cost $700 to $1,400 dollars per US family each year.
.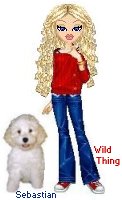 Wild Thing's comment........
Our country is under absolute assault.
Obama is doing exactly what he set out to do from the start. Destroy America and bring her citizens to their knees. He needs to be thrown out of office before 2012 and his minions with him. He is a devil.
Posted by Wild Thing at October 16, 2010 02:45 AM
---
Comments
obama and the EPA and Sierra Club. They are all made for each other. All want to destroy our freedoms as individuals.
I wonder if the coal miners' union supported candidate obama.
Posted by: TomR, armed in Texas at October 16, 2010 09:47 AM
---
The Sierra Club and the Enviromentalists, are one of the reasons that the State of California, is suffering from a Budget Crisis.
Over the years they have been able to get laws and regulations enacted, that have restricted the ability of the Agriculture industry in particular, to function at level where they can turn a profit. The same can be said for the Fishing Industry, the Lumber industry, any industry or business that relies on the use of Natural Resources to survive.
What is never mentioned, of course, is that those same industries, engage in conservation and preservation activities of their own. It makes sense for them to do so. If they did not, they would put themselves out of business.
The Sierra Club and the Environmentalists have been on an Anti-Capitalism kick for a long time. Now they have a President and a Congress to move the agenda forward at a faster pace. They too realize that the coming Election holds some potentially dire consequences, therefore they are pushing stuff like this through as soon as they can.
Posted by: Sean at October 16, 2010 12:46 PM
---
The Chilean copper mine brought mining to a highlight before the world.
Just as worthy as the rescue efforts, it is worthy and important to note the noble, essential and vital work of our miners which is far too often held in disdain by many of our lofty left with their urban life of soft hands and clean finger nails.
The average American single family home requires 439 pounds of copper to build, while the average American made automobile requires 50 pounds of copper.
Nearly 50 per cent of all our electricity comes from coal fired electric plants.
The Chinese are currently building coal fired electric plants at a rate of one every three weeks.
Mining in general is an essential and vital industry deserving of favorable assessment, recognition and respect by everyone.
No matter how much this administration and its supporters tries, it's not going away.
The cap and trade concoction, made possible by the hoax of man made global warming, is just another vile and loathsome deception for the elitist collectivist central planners to micro manage our private lives every day and in every which way.
Freedom must persevere.
Posted by: Carlos at October 16, 2010 05:22 PM
---
Tom I am not sure. I hope the miners in general did not vote for obama, if they did they will really regreat it now big time.
Posted by: Wild Thing at October 17, 2010 12:18 AM
---
Sean, well said and thank you for all of that information too.
Posted by: Wild Thing at October 17, 2010 12:22 AM
---
Carlos, thank you so much for all that information.
I agree too about miners and what they do. I have always been amazed at what they do for a living. Lots of respect big time for what they do.
Posted by: Wild Thing at October 17, 2010 12:26 AM
---