« " We can Vote "Anti-Americanism out of Office this Tuesday" ~ ElRushbo | Main | Bush 41, Bush 43 To Throw Out First Pitches At World Series Sunday Night »
October 30, 2010
Muslim Cleric Answers Questions About Islam
.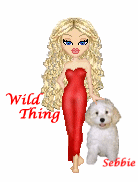 Wild Thing's comment........
He is asked if he is helping fellow Muslims that want to do acts of terror on the United States and he says yes he is. Now why isn't this terrorist arrested?????
He also talks about how he wants Islam to rule in the USA.
Posted by Wild Thing at October 30, 2010 03:47 AM
---
Comments
There isn't a Muslim alive who doesn't want Islam to rule the US and every other free nation. That's what their religion is all about...a theopolitical system.
Posted by: BobF at October 30, 2010 10:50 AM
---
Dhimmitude, that us we pay while the muzzies, get it for nothing. Health Care is just for starters.
Posted by: Mark at October 30, 2010 05:20 PM
---